TOMODACHI Alumni Leadership Program supported by Prudential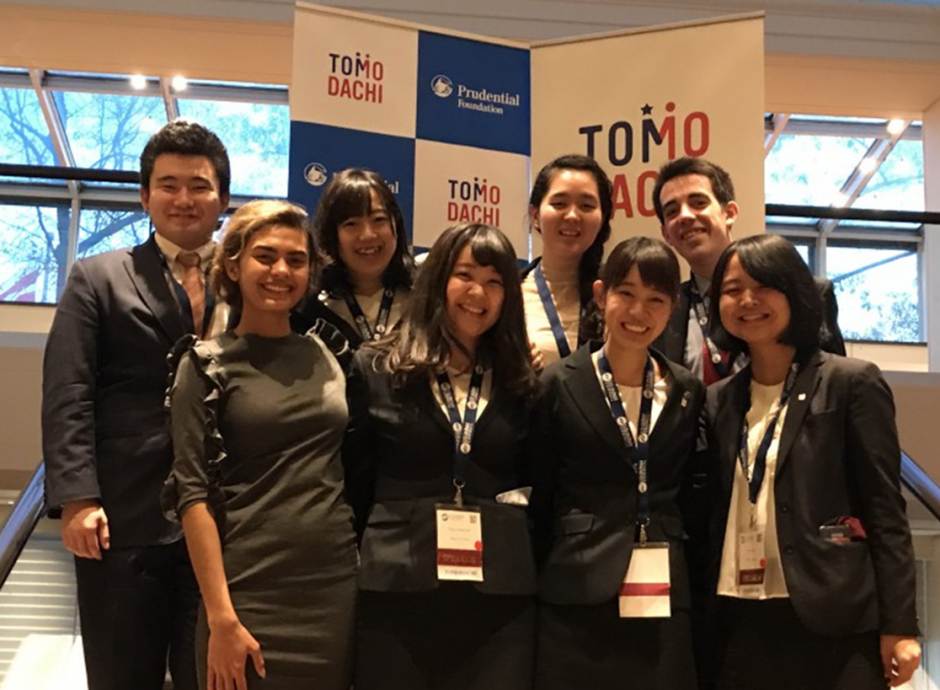 The TOMODACHI Alumni Leadership Program
 builds upon the initial TOMODACHI experience to inspire and empower the young people of Japan and America, giving them the experiences, skills, and confidence to achieve their dreams and contribute to a better world.  We offer the alumni community with a range of opportunities to engage and inspire one another to build strong, enduring relationships.
The TOMODACHI Alumni Leadership Program is made possible with the generous support of Prudential.
For more opportunities check:
TOMODACHI monthly Newsletter (subscribe here)
We invite all the TOMODACHI alumni to join the Facebook Group: TOMODACHI Generation.
Exclusive to TOMODACHI Alumni. Please send a request to join and answer the question of which program you attended, and we will approve your request.
TOMODACHI Alumni Regional Framework
A TOMODACHI Generation regional framework is being created to further alumni engagement, thanks to the TOMODACHI Alumni Leadership Program supported by Prudential.
Regional Groups are being established to support the over 5,700+ alumni who are a part of the TOMODACHI Generation. These groups are divided into seven regions within Japan:
1. Hokkaido-Tohoku
2. Kanto
3. Chubu-Hokuriku
4. Kansai
5. Chugoku-Shikoku
6. Kyushu
7. Okinawa
In every region, a Regional Lead, Deputy Regional Lead, and Regional Mentor will be selected to support activities and opportunities in the region.
2016 Alumni Leadership Highlights

Eight Alumni Invited to Attend the U.S.-Japan Council Annual Conference 2016 in Silicon Valley
Eight alumni were selected to participate in the U.S.-Japan Council Annual Conference 2016 from November 12-15 at the Hyatt Regency Santa Clara in Silicon Valley, California. As a TOMODACHI Alumni Representative, they shared their story of overcoming adversity, the challenges within their community and society they addressed, and what further action they've taken towards this change. More>>
Okinawa Gathering in Naha
The gathering in Naha was held on September 15 was led by Mai Taira, Regional Mentor in Okinawa.
Sixteen TOMODACHI Alumni in the Kansai Region Come Together for the Inaugural Osaka Alumni Gathering
On August 28, 2016, sixteen alumni residing in the Kansai region representing 7 different TOMODACHI programs came together in Osaka to partake in the inaugural TOMODACHI Osaka Alumni Gathering.  This meeting was held to strengthen the ties between the Kansai alumni and to discuss their future aspirations as members of the TOMODACHI Generation.  More>>
Inaugural TOMODACHI Alumni Gathering in Tokyo
On July 17, 2016 the inaugural TOMODACHI Alumni Gathering took place in Tokyo, in which alumni attended to harness the power of the TOMODACHI Generation community and enhance networks. This event was made possible by Kazuki Kokubun, who faced challenges as a Fukushima-native attending university his freshman year in the organized chaos of Tokyo. More>>
Alumni camp out for the 2nd TOMODACHI Alumni Disaster Resilience Training in Ishinomaki 
From July 2-3, fourteen TOMODACHI alumni from across Japan gathered in Ishinomaki, Miyagi Prefecture to take part in the 2nd TOMODACHI Alumni Disaster Resilience Training Program that enabled them to build capacity by learning various methods, knowledge and activities for disaster resilience from on-the-ground organizations.The two-day training prepared alumni for disasters through in-depth classes of stress management, danger assessment, and volunteer leadership. Read more>>>
From Tohoku to Kumamoto- Students Join Relief Efforts on the Ground
A group of TOMODACHI alumni from the affected areas in Fukushima and Iwate prefecture reached out to some of the most remote areas in Kumamoto prefecture and helped local residents to rebuild their lives after the devastated earthquake on April 16, 2016.
The relief mission is part of the TOMODACHI Disaster Resilience Training Program, a joint project led by the TOMODACHI Initiative, Japan IsraAID support program (JISP) and Peace Boat, and included training in disaster preparedness and psychological first aid.
Read More>>
TOMODACHI Alumni Learning Journey on Leadership
On April 23 and 24, 2016, this two-day program provided an in-depth leadership development opportunity for young TOMODACHI alumni leaders. The Journey laid a foundation of continuing realization of their leadership potential and supported networking after the program. Read More>>
TOMODACHI Disaster Resilience Leadership Training Program
On January 30 to 31, 2016, this two-part program provided the TOMODACHI Generation with both practical skills and theoretical knowledge in the fields of disaster preparedness, disaster management and psycho social support. Read More>>
2015 Alumni Leadership Highlights
2015 TOMODACHI Generation Summit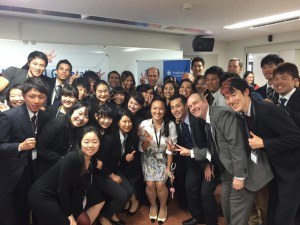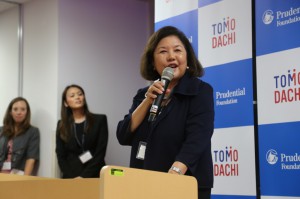 The first TOMODACHI Generation Summit was launched at Sophia University in Tokyo on November 8, 2015. This inaugural summit brought together approximately 140 university students and young professionals from the United States and Japan who are alumni of various TOMODACHI programs, including cultural exchange, homestay, and leadership programs. More>>
Voice of the TOMODACHI Generation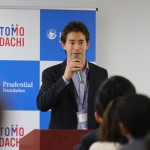 "The TOMODACHI Summit was a very worthwhile and rewarding experience. It provided the chance to connect with over 100 like-minded and passionate alumni, all of whom are committed to contributing to society in one way or another.  The Summit served as a platform to share experiences, ideas and stories from all over Japan and the USA, which helped to enrich my understanding of the US-Japan relationship and other contemporary global issues.
I look forward to strengthening ties with the TOMODACHI alumni that I met at the Summit and hope to take meaningful, positive action together going forward."
– Robin Lewis, TOMODACHI NGO Leadership Program supported by J.P. Morgan Alumnae
Alumni Day: Music, Disaster Relief, and Personal Growth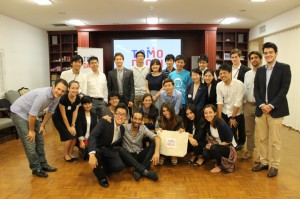 On July 9, TOMODACHI alumni were invited to attend a discussion centered on the theme of personal growth, with featured guests IsraAID's Asia Regional Director Yotam Polizer, Japan IsraAID Support Program Country Representative Eitan Oren, TOMODACHI alumnus Soru Hiratsuka, and aspiring musician Jessica Katz. More>>
American Chamber of Commerce Japan's Women in Business Summit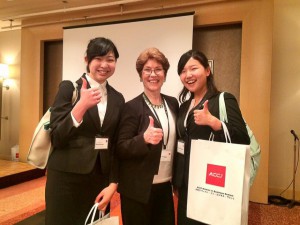 On June 29, three TOMODACHI alumni attended the American Chamber of Commerce Japan's Women in Business Summit, which featured high-profile speakers from numerous sectors. Alumni had the opportunity to listen to speakers including Jay Ponazecki, Kathy Matsui, Sachin Shah, Yoshihisa Aono, Yoshiaki Fujimori, Kengo Sakurada, David Smith, and Prime Minister Shinzo Abe.
Over Thirty TOMODACHI Alumni Attend an "Event of the Alumni by the Alumni for the Alumni"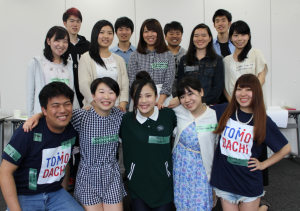 On May 16, over thirty alumni from Tohoku convened in Tokyo for TOMODACHI Alumni Day Vol. 2, titled "Event of the Alumni by the Alumni for the Alumni." The objective of Alumni Day is to provide leadership, skill building, and networking opportunities for alumni across all TOMODACHI Initiative programs. More>>
TOMODACHI Alumni Attend Reception for Pacific Vision 21 and Discuss Future of U.S.-Japan Relations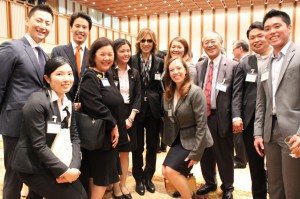 On May 8, TOMODACHI alumni attended the opening reception for Pacific Vision 21, an event aimed at strengthening ties between the United States and Japan by establishing a panel of distinguished Japanese and American leaders. Alumni had the opportunity to speak with dignitaries including former Prime Minister Yasuo Fukuda; former Japanese Ambassador to the U.S. Ichiro Fujisaki; Hideo Nomo, who was the second Japanese to pitch in the American Major Leagues; and Yasui Akashi who served as United Nations Under-Secretary-General. More>>
TOMODACHI Alumni Supporting Nepal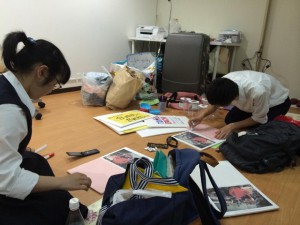 On April 25, Nepal suffered a 7.8M earthquake, killing close to 9000 people and injuring thousands more. When news hit international media, TOMODACHI alumni immediately went into action, from high school students, such as Soru Hiratsuka, to young professional leaders in the field, as the likes of Robin Lewis. More>>
TOMODACHI Alumni Encourages Boston Audience at March 11th Anniversary Event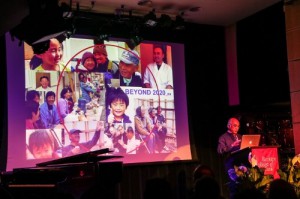 On March 31, three TOMODACHI alumni participated in an event commemorating the Great East Japan Earthquake in Boston, Massachusetts. One of the featured speakers, Megumi Ishimoto, had founded Women's Eye, an NPO that supports women in Tohoku. The evening concluded with a performance by Shun Kumagai and Takeru Saito, both from Tohoku, who were both studying at the Berklee College of Music. More>>
TOMODACHI Alumni Present Community Development Projects at the United Nations World Conference on Disaster Risk Reduction in Sendai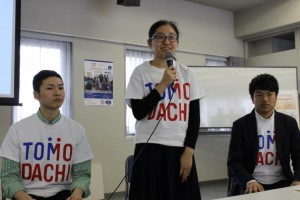 From March 11 to 18, the Third United Nations World Conference on Disaster Risk Reduction brought together thousands of people from all over the world to Sendai. TOMODACHI alumni participated in many side events throughout the conference, and even presented at one, sharing their community-building efforts with over 80 people. More >>
Foreign Minister Fumio Kishida Meets with TOMODACHI Alumni, U.S. Ambassador Caroline Kennedy and USJC President Irene Hirano Inouye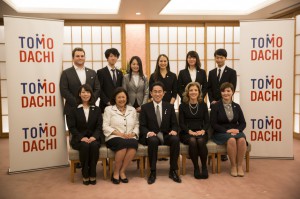 On March 10, Japanese Foreign Minister Fumio Kishida met with U.S. Ambassador to Japan Caroline Kennedy, U.S.-Japan Council President Irene Hirano Inouye, and a small delegation of TOMODACHI Alumni. More>>
TOMODACHI Alumnae Share Messages from Tohoku with First Ladies Michelle Obama and Akie Abe in Tokyo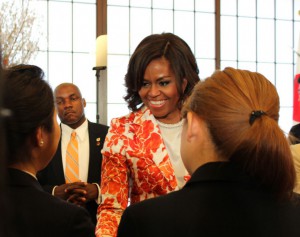 On March 19, ten TOMODACHI alumnae representing Tohoku and Tokyo attended a U.S.-Japan joint event promoting the educational initiative "Let Girls Learn" featuring First Ladies Michelle Obama and Akie Abe, U.S. Ambassador to Japan Caroline Kennedy, and Director General Naoko Saiki. More>>
TOMODACHI Alumni Present Community Development Projects at the United Nations World Conference on Disaster Risk Reduction in Sendai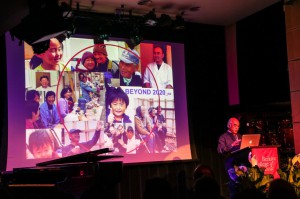 The Third United Nations World Conference on Disaster Risk Reduction (WCDRR) brought together thousands of people from all over the world to Sendai, Miyagi prefecture from March 11 to 18, 2015. TOMODACHI alumni participated in many WCDRR side events throughout the conference.  More>>
Workshop for Project Management Training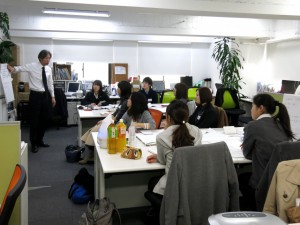 TOMODACHI alumni from across five TOMODACHI programs from Fukushima, Iwate and Tokyo prefectures gathered in Tokyo to participate in a professional development session. More>>
2014 Alumni Leadership Highlights
Met with U.S. President Obama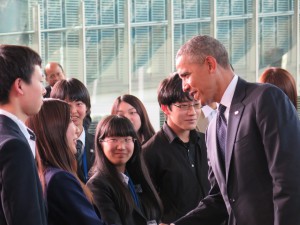 Alumni represented Japan's youth studying STEM* subjects, and shared their vision of the future with the American delegation.  More>>
Women's Leadership and Diversity in Science and Energy Symposium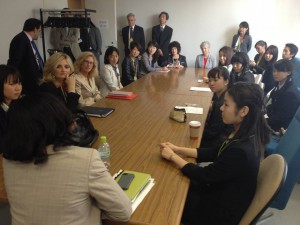 Alumni attended an exclusive roundtable of women leaders in American and Japan, and attend the full symposium with an opening by U.S. Ambassador Caroline Kennedy.  More>>