Embracing Vulnerability: Attaining Personal Growth Through Fellowship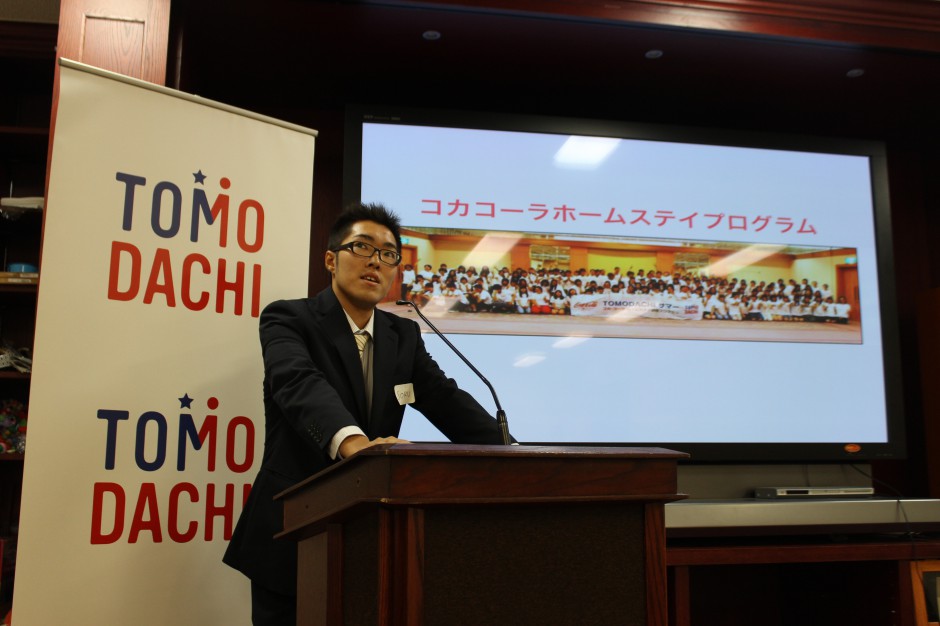 On the congested cow paths of Pune, India, TOMODACHI alumnus Soru Hiratsuka found his true self.  Soru's newfound sense of strength was felt through his appreciative tone and descriptive speech at the TOMODACHI Alumni Leadership Program event, "A Discussion On Disaster, Music, and Personal Growth," hosted on July 9, 2015.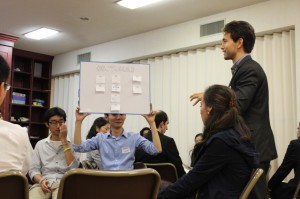 Centered around the theme of personal development, the event commenced with speeches by four featured guests: IsraAID's Asia Regional Director Yotam Polizer, Japan IsraAID Support Program's (JISP) Country Representative Eitan Oren, TOMODACHI alumnus Soru Hiratsuka, and Israeli-American musician Jessica Katz.  Each speaker revealed episodes from their past and shed light on their own personal journey.  The stories shared a common theme of overcoming internal and external struggle and inspired confidence among our alumni and guests.  For Hiratsuka, the road to personal growth included gaining the courage to participate in the TOMODACHI Coca-Cola homestay program, to study abroad in Pune, India, and to volunteer and build scrap-metal shelters in disaster-stricken Nepal.  Reflecting upon his time in India, Hiratsuka stated: "Even in the most dire circumstances, if you learn to communicate and come together with those around you, you can overcome any struggle."   
The program concluded with a session where participants shared their own challenges and discussed roadblocks that may be inhibiting their growth.  Participants agreed that "the self" is the biggest obstacle in one's path to achieving personal success.
While "the self" remains the biggest impediment on the road to personal growth, TOMODACHI alumni and friends experienced the importance and power of fellowship: talking with and listening to others to learn and support each other through hardships.
The TOMODACHI Alumni Leadership Program sponsored by The Prudential Foundation, offers alumni exclusive opportunities to enhance US-Japan relations through professional and personal development.  To learn more about alumni activities or to share your stories, email us at alumni@usjapancouncil.org