Sixteen TOMODACHI Alumni in the Kansai Region Come Together for the Inaugural Osaka Alumni Gathering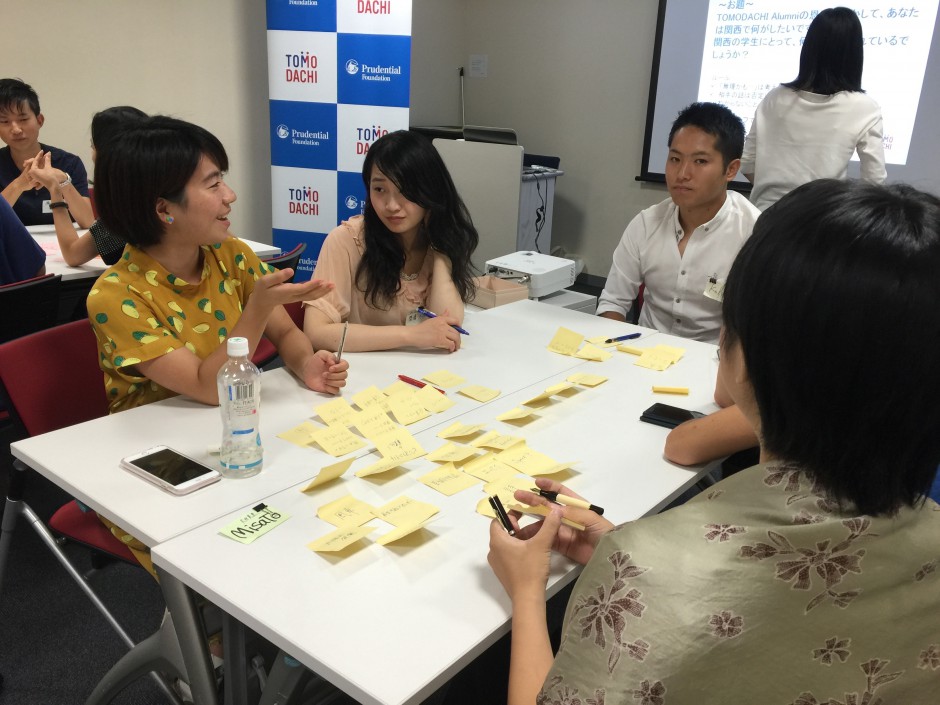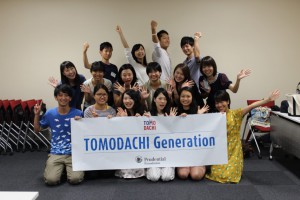 On August 28, 2016, sixteen alumni residing in the Kansai region representing 7 different TOMODACHI programs came together in Osaka to partake in the inaugural TOMODACHI Osaka Alumni Gathering.  This meeting was held to strengthen the ties between the Kansai alumni and to discuss their future aspirations as members of the TOMODACHI Generation.  Compared to the Kanto and Tohoku regions, the Kansai region has fewer alumni, and each individual had a stronger sense of ownership.
The event was planned and facilitated by Sachiho Tani, alumna of the TOMODACHI MetLife Women's Leadership Program, who is the Kansai Regional Alumni Lead and Yuichi Fukunaga, alumnus of the TOMODACHI Toshiba Science & Technology Leadership Academy, who is the Kansai Regional Alumni Deputy Lead.
Starting off with self-introductions, everyone talked about the TOMODACHI program they participated in and what they are currently passionate about.  Although most alumni were meeting each other for the first time, the room was filled with laughter, making for a very "Kansai"-like kickoff.  The group was then divided into groups of 3 or 4 as they teamed up to engage in a domino race activity. While going through the PDCA (Plan, Do, Check, Action) cycle, everyone got to know one another and bonded as a group.
The group moved on to sharing their TOMODACHI experiences with each other, issues they were currently facing, and future career goals.  It was because everyone was a TOMODACHI alumni that allowed for such a welcoming atmosphere and positive feedback.
The day ended with a discussion on 3 specific action plans for the Kansai region and its alumni.
One idea was to invite renowned guest speakers to the region.  Another idea was to create a location to serve as a hub for the Kansai alumni.  Last but not least, they reiterated the importance of sharing details of various opportunities with each other to try to fill the obvious gap they feel with the Kanto region.
One alumni stated, "Today was a good opportunity to get know everyone in the area.  I do hope this will not be a one-time event, and that I will be able to see everyone very soon."  Other alumni also praised the gathering for its liveliness and positive atmosphere.
How will the Kansai alumni turn their action plans into actions?  Stay tuned for more on TOMODACHI.