TOMODACHI Alumni Encourages Boston Audience at March 11th Anniversary Event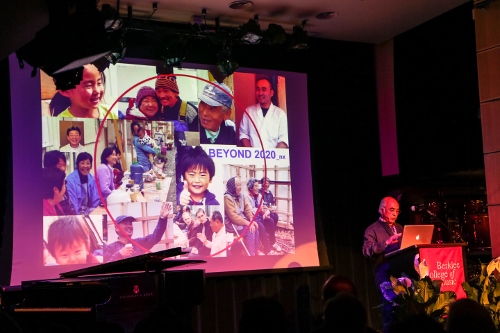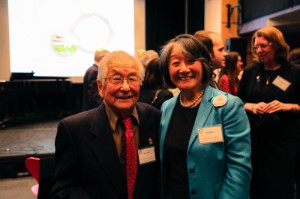 On March 31, 2015, three TOMODACHI alumni participated in an event commemorating the Great East Japan Earthquake in Boston, Massachusetts. This inspiring night, called "Updates from Tohoku & A Night of Remembrance: A Journey to a New Life," was hosted by the Fish Family as a U.S.-Japan Council event at the Berklee College of Music.
One of the featured speakers was TOMODACHI alumna Megumi Ishimoto, who inspired the full-house with an update on Women's Eye, an NPO that she founded. Women's Eye has accomplished to support women in Tohoku, especially those in evacuation centers and temporary housing. Megumi credited both the TOMODACHI NGO Leadership Program supported by J.P. Morgan as well as the Japan Women's Leadership Initiative for giving her the resources to expand her NPO's work within the community, and to launch an International Grassroots Women's Academy in Tohoku. 
The program closed with a rousing performance by Shun Kumagai (saxophone) and Takeru Saito (piano), both from the Tohoku region and currently studying at the Berklee College of Music on the TOMODACHI Suntory Music Scholarship Fund.   At the event, University of Massachusetts – Boston Professor Dr. Paul Watanabe also talked about his experience leading and hosting TOMODACHI Inouye Scholars Program under the Government of Japan's KAKEHASHI Project.