TOMODACHI Alumni Disaster Resilience Training Program

This two-day training program aims to build the capacity of TOMODACHI Generation young leaders and provide them with both practical skills and theoretical knowledge in the fields of disaster preparedness, disaster management and Psycho Social Support.  It also provides TOMODACHI alumni with the opportunity to interact with other alumni who are interested or involved in disaster relief and Psycho Social Support, building a strong network of young leaders passionate about making an impact.
The training is conducted by TOMODACHI Alumnus Robin Lewis, as well as Peace Boat trainers and Japanese psycho-social specialists from JISP (IsraAID), all with experience of working and studying both in Japan and the United States. Upon completion of the training, participants received a "Certificate of Participation" and were encouraged to participate in disaster relief activities and other socially impactful projects both in Japan and abroad.
This program is funded by as a part of TOMODACHI Alumni Program sponsored by The Prudential Foundation.
Apply Now:

TOMODACHI

Alumni Disaster Resilience Training Program Sendai Workshop (November 2017)
From November 25 – 27, the Final Part of the TOMODACHI Alumni Disaster Resilience Training Program will take place in Sendai, Miyagi prefecture. This program is open to TOMODACHI alumni who have participated in at least one of the past four sessions of the program. It will be an opportunity for alumni to participate in an international disaster prevention event, which will be held from November 26 – 27, 2017. Participants will be able to connect with worldwide leaders from the field of disaster prevention, and showcase their knowledge about disaster resilience. Read More>>
Tokyo Workshop (September 2017)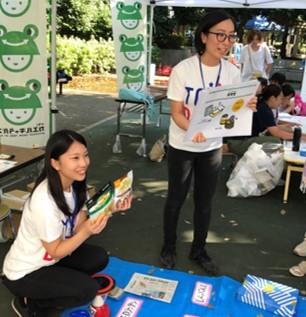 On September 2-3, 2017 the forth TOMODACHI Alumni Disaster Resilience Training Program: Tokyo Workshop took place in Shinjuku, Tokyo. Eleven alumni from across Japan joined the workshop focused on Disaster Preparedness and Leadership Training (Day 1) and Volunteer activities for Disaster Risk Reduction (Day 2). On the first day, alumni received training on bosai maps, situational preparedness, presentations on past disasters and other learning activities. With a bosai map of all the relevant spots during a disaster, the group took a walk around the neighborhood of Shinjuku to make sure they know what to look out for (i.e., water spots, schools to evacuate to). Read More>>
Kobe Workshop (June 2017)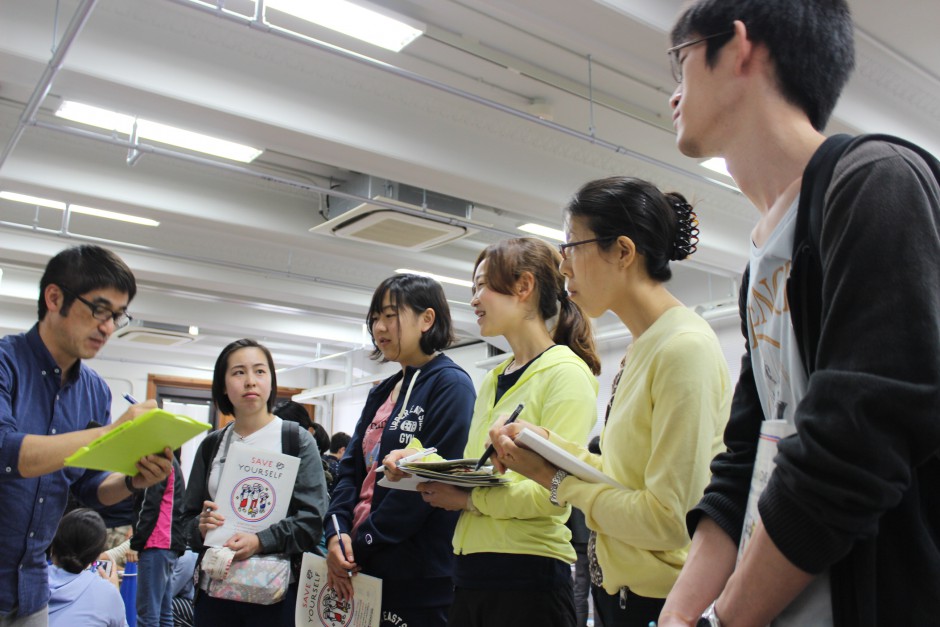 The third TOMODACHI Alumni Disaster Resilience Training Program: Kobe Workshop took place from June 3 – 4, 2017. Begun in 2016, the training program will take place a total of 5 times. 19 TOMODACHI Alumni from various regions in Japan participated in the Kobe workshop, more than half of whom experienced the Great East Japan Earthquake. Alumni who did not experience the earthquake participated with the resolve to prepare for the next potential disaster and gain the ability to take action. Read More>>
Ishinomaki Workshop (July 2016)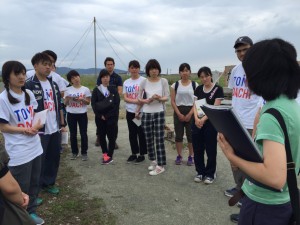 During July 2-3, 2016, alumni from across Japan gathered in Ishinomaki, Miyagi Prefecture to take part in the 2nd TOMODACHI Alumni Disaster Resilience Leadership Training Program. The two-day training prepared alumni through in-depth classes of stress management, danger assessment, and volunteer leadership. Participants of this program were largely students who are mindful to stay involved with disaster relief efforts on a regular basis.  The program strived and succeeded in giving these volunteer experts in the making with something new in the field of disaster relief.  One alumni commented, "I feel like this program tackles disaster relief from new perspectives. It feels very real to me." Read More>>
Kumamoto Earthquake Response (April 2016)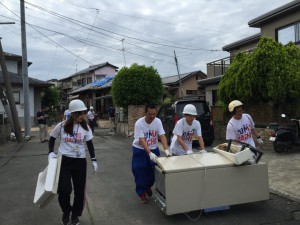 Five TOMODACHI alumni visited some of the most remote areas in Kumamoto prefecture to help local residents rebuild their lives after the devastating earthquake on April 16, 2016.
Organized by Japan IsraAID Support Program (JISP) and Peace Boat, as an extension of the TOMODACHI Alumni Disaster Resilience Training Program, this relief mission was an opportunity for the four alumni from Tohoku who experienced the Great East Japan Earthquake and for one alumnae from Kumamoto Prefecture to utilize the skills they learned while participating in the alumni leadership program supported by Prudential Foundation, in January 30-31, 2016. Read More>>
Tokyo Workshop (January 2016)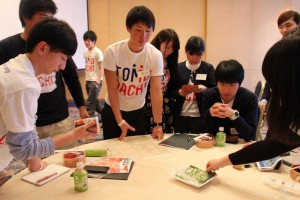 TOMODACHI Initiative conducted a two-day training program for 20 TOMODACHI Generation alumni in Tokyo, together with Peace Boat and Japan IsraAID Support Program (JISP), as a pilot for the "TOMODACHI Disaster Risk Reduction and Resilience Training" program in Tokyo on January 30-31, 2016.
Read More>>