Eight Alumni Representing the TOMODACHI Generation Share their Stories of Overcoming Adversity at the 7th U.S.-Japan Council Annual Conference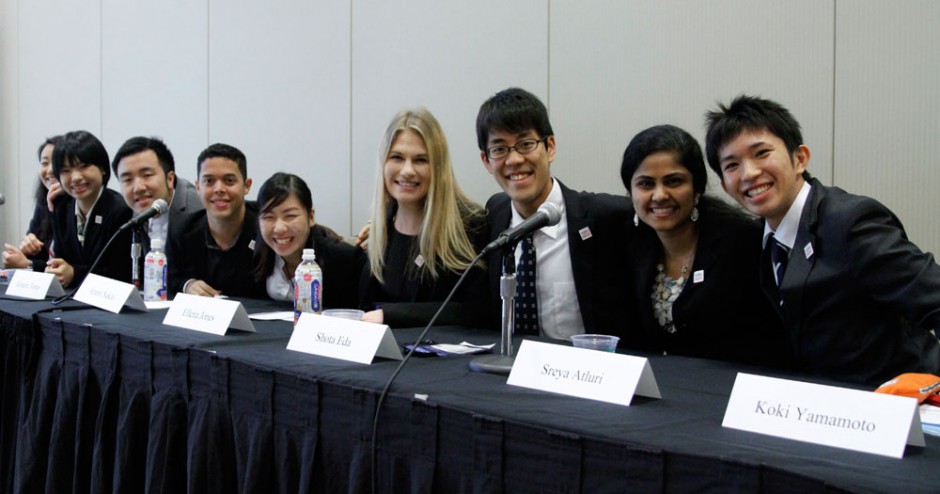 Every alumnus of the TOMODACHI Generation has a special story to tell.
On November 15, 2016, eight TOMODACHI alumni from both the United States and Japan were selected to share their stories of overcoming adversity at the 7th U.S.-Japan Council Annual Conference held in Silicon Valley in California. Their personal trials and tribulations ranged in topics from women's empowerment, disaster resilience, mental illness, youth entrepreneurship, social welfare, and cultural and educational differences.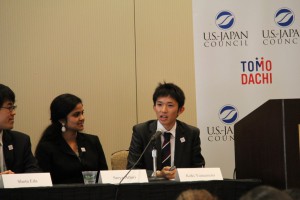 Koki Yamamoto spoke about evacuating his home in Namie, Fukushima after 3.11 and how participating in the TOMODACHI program affected his life.
"My hometown is Namie, two miles away from the nuclear power plant in Fukushima. I have never been able to return to my hometown since the accident. In 2014, I was able to take part in the TOMODACHI SoftBank Leadership Program. During those three weeks, I learned the importance of community development. But more importantly, I was able to openly say that I come from Namie town. Something I could not say before because I was afraid of discrimination. It gave me time and the opportunity to speak about my experiences, meet with other Tohoku students, and share memories of my hometown for the first time. It also became clear to me that I want to do community development to support my hometown.  Even if I couldn't go back right now, I want to help create and share my culture with others. Not just for the people from Namie, but also for myself." Read his entire speech here>>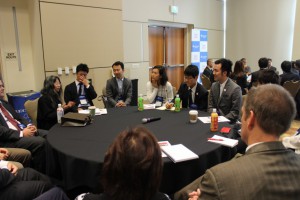 After hearing the alumni's introductions and personal stories, the workshop attendees were asked to choose one of four table where the alumni speakers led discussions focused on the themes identified in their speeches. The participants provided feedback to the challenges and questions posed by the alumni speakers and began those discussions that would create awareness and propel us to work towards a better world.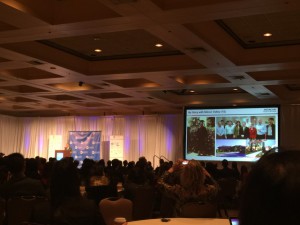 Aside from participating in the TOMODACHI Workshop, the alumni had the opportunity to attend the Annual Conference Plenary Sessions on November 14, which was attended by more than 700 leaders from Japan and the United States. Keynote speakers included Hiroaki Nakanishi, Chairman of the Board, Representative Executive Officer, Hitachi, Ltd.; Peter Schwartz, Senior Vice President, Strategic Planning, Salesforce; and Brad Smith, President and Chief Legal Officer, Microsoft Corporation who spoke about further opportunities for collaboration between the United States and Japan, as well as how advancement in technology would change the future. Read more about the 2016 USJC Annual Conference>>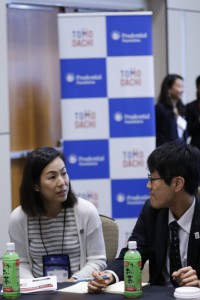 Eda Shota, alumnus of the TOMODACHI Social Innovation in Seattle Program and CEO of TASKEYA, a sharing economy business in Japan, provided the following comments on the conference and his newly discovered family. "The biggest impact that I had from the conference was meeting people who are role models, who think and work globally, and at the same time are extremely friendly. It propelled me to start thinking in a broader perspective about my future career and my business. I also met other TOMODACHI alumni who are advancing toward their dream and it gave me confidence knowing that there are people in the same situation within the TOMODACHI Generation that I now consider family. I know that I can always count on these family members who are truly on each other's side."