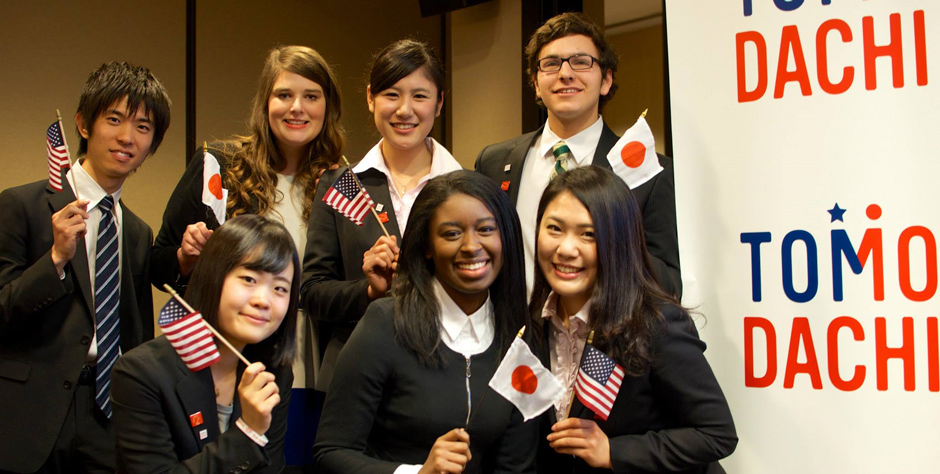 Get Involved: Be a TOMODACHI
The TOMODACHI Initiative is about building partnerships between the people of Japan and the United States, including governments, business communities, academics, civic groups, sports and cultural figures, and individuals who want to make a difference. Such partnerships can only be achieved through active involvement and contributions of citizens from both countries – whether financial, in-kind, or human resources.
In Memory of U.S.-Japan Council President Irene Hirano Inouye
If you are interested in giving to the U.S.-Japan Council and the TOMODACHI Initiative in honor of President Irene Hirano Inouye, please visit the U.S.-Japan Council's web page for more information.
Contribute to the TOMODACHI Initiative
The TOMODACHI Initiative seeks contributions from U.S. and Japanese companies and individuals to fund programs aligned with the TOMODACHI mission. Funders may identify specific programs that they would like to support, or request that TOMODACHI help identify and connect them with appropriate programs.
There are three levels of partnership for TOMODACHI donors:
Strategic Partners: $1 million or more (or JPY equivalent)
Sponsors: $100,000 to $1 million (or JPY equivalent)
Supporters: Up to $100,000 (or JPY equivalent)
contact us here