Over Thirty TOMODACHI Alumni Attend an "Event of the Alumni by the Alumni for the Alumni"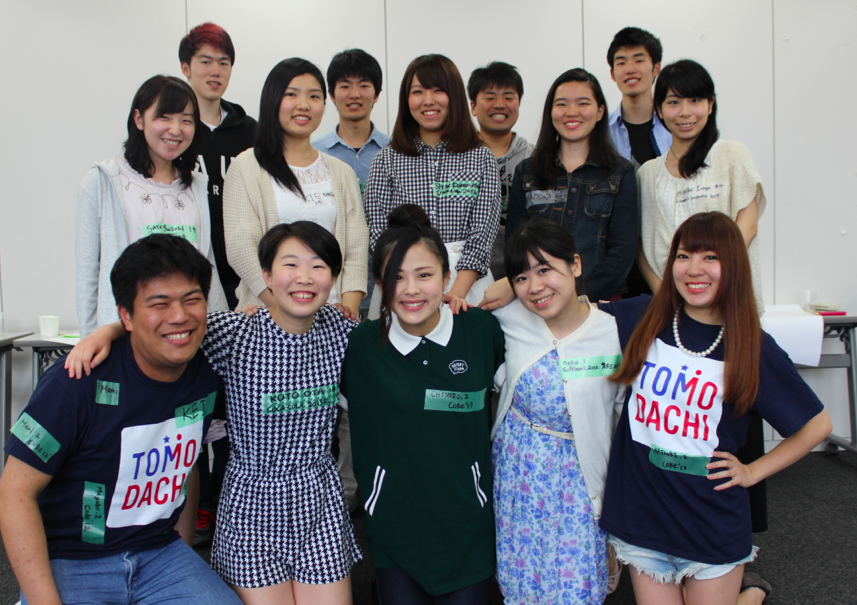 On May 16, over thirty alumni from the Tohoku region who currently attend universities in the Tokyo metropolitan area convened in Tokyo for TOMODACHI Alumni Day Vol. 2, "Event of the Alumni by the Alumni for the Alumni." TOMODACHI alumni from across ten different programs participated in this full day forum featuring student presentation, team-building workshops and mentor networking opportunities.
Kei Imai and Mayuko Kosuge, co-host of Alumni Day, opened the forum by calling all alumni to reflect, inspire and support each other.  Kei's call to action was followed by an intimate reflection about his past failures, current challenges and future aspirations.  He walked alumni through his previous adversities and discussed strategies that helped him successfully overcome obstacles.  Before the official program began, alumni were able to mingle and get to know each other through ice breaking games.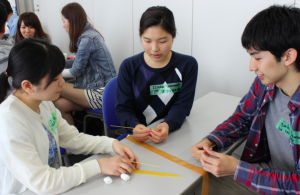 The morning session began with "The Marshmallow Challenge", a team-building workshop that challenges teams to construct the tallest building using only spaghetti, tape and marshmallows.  The workshop was designed to strengthen communication, coordination and cooperation among team members.
After a morning full of group activities and an informal networking lunch, students dived into the afternoon session with a workshop on "Past, Present and Future". This workshop provided a safe and supportive platform for students to reflect on their personal and professional experience and aspirations, and share their future hopes and dreams with peers.
Kei and Mayuko, believe that honest reflection, peer guidance and alumni support can strengthen and enrich the "TOMODACHI Generation".  Natsuki Otsuka, advisor to the organizing team, echoed this sentiment.  "This has been a great day for me.  I can say anything in this [TOMODACHI] group. I feel that [TOMODACHI alumni] are friends with whom I can keep in touch for the rest of my life.  We're able to discuss so many things, share stories and support each other as only TOMODACHI can."
The objective of Alumni Day, a part of the TOMODACHI Alumni Leadership Program sponsored by the Prudential Foundation, is to provide leadership, skills building, and networking opportunities for alumni across TOMODACHI Initiative programs.  Any alumnus/a is welcome to help organize an Alumni Day to motivate, support and promote the TOMODACHI Alumni community.  If you would like to lead an Alumni Day, please email your interest by describing your idea,  location, date(s) for the event to alumni@usjapancouncil.org.