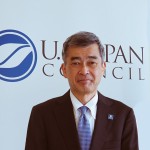 MASAHIRO (MARK) IKENO
Executive Director, U.S.-Japan Council (Japan)
With extensive business management and development experience, Masahiro (Mark) Ikeno joined the U.S.-Japan Council Japan in May 2023 as Executive Director. Mr. Ikeno was President and CEO of NEC Corporation of America, an industry-leading provider of digital transformation and communications technology and integrator of IT solutions, where he was responsible for the vision, business strategy, operations and leadership of the company. Before joining NEC Corporation of America in November 2017, he was President and CEO of NEC Europe Ltd., based in London.  He was a seasoned executive with more than 35 years of extensive sales, marketing, business development and management experience with NEC Corporation, NEC EMEA and NEC America, primarily in information technology and computing. Mr. Ikeno also served as President and director of the NEC Foundation of America, focused on advancing community development and education. Under his leadership, the Foundation worked on CSR, CSV, diversity, equity, and inclusion with NGO/NPO as well as the government and made a significant impact through its initiative. In 2020, Mr. Ikeno was awarded the "Mayor's Award of Excellence" for community involvement in the City of Irving and the region. Mr. Ikeno holds a Bachelor's Degree in theoretical physics from Kyoto University, Japan.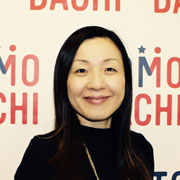 AYA HASHIMOTO
Director of Programs, TOMODACHI Initiative
Aya Hashimoto is Director of Programs for the TOMODACHI Initiative.  She manages and executes TOMODACHI Initiative programs geared toward developing high school, college students and young professionals.  Prior to joining TOMODACHI Initiative, Ms. Hashimoto served with the U.S. Forces Japan.  During her time with U.S. Forces Japan, she managed and was responsible for several projects and initiatives including a mentoring program that was recognized as a best practice.  She participated in Operation Tomodachi in 2011 as a Logistics Coordinator.  Ms. Hashimoto has 20 years of business experience in the U.S. and Japan's private and government sectors holding positions directly reporting to senior management, including company presidents and military high ranking officials.  She holds a Bachelor's Degree in Humanities from Keisen Woman's College and a Master of Business Administration from the University of Phoenix.
AI ASAKURA
Program Manager, TOMODACHI Initiative
Ai Asakura is a Program Manager who is responsible for leading and executing TOMODACHI Initiative programs. She moved to the United States after graduating high school in Japan. Earning her degree in Hospitality and Tourism Management at the University of Wisconsin-Stout, she has more than 10 years of experience working in sales at IHG and Hilton brand hotels in Minnesota and Kentucky. She also has 5 years of work experience as a translator for a Japanese automotive company in the U.S. Ai utilizes her experience from working in the hospitality industry, and for a U.S.-Japan bicultural company to promote programs for the next generations, and she hopes for the programs to strengthen the relationship between the U.S. and Japan. She served as a mentor for the TOMODACHI MetLife Women's Leadership Program in 2017, 2019 and 2021. Her other memberships and involvements include being the University of Wisconsin-Stout's Curriculum Advisor, member of the U.S. Japan Society of Fukuoka, Fukuoka Returnees Club, and Fukuoka Convention and Visitors Bureau Welcome Supporter. Ai is originally from Fukuoka, Japan.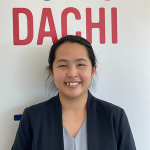 NANA WATANOBE 
Program Coordinator, TOMODACHI Initiative
Nana Watanobe joined the U.S.-Japan Council as a Program Coordinator in April 2020. Her responsibilities include supporting programs implemented and managed by the TOMODACHI Initiative. Prior to joining USJC, Ms. Watanobe served as a Japan Outreach Initiative Coordinator as part of a program implemented by the Japan Foundation Center for Global Partnership (CGP) and Laurasian Institution. She spent two years at Wake Forest University in North Carolina, introducing Japanese culture to more than 5,600 people. She holds a B.A. in English Literature from Tsuda University. She was born and raised in Ibaraki.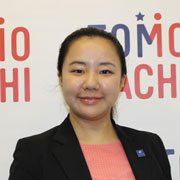 KANA TAKAGI 
Program Assistant, TOMODACHI Initiative
Kana Takagi joined the U.S.-Japan Council in 2016 as a staff member of the U.S.-Japan Council and the TOMODACHI Initiative. She currently serves as Program & Development Coordinator in the Tokyo office. She helps to provide administrative and operational support for programs implemented and managed by the TOMODACHI Initiative. Previously, she served as Administrative Assistant and Alumni Coordinator. She is an alumna of two TOMODACHI programs: the TOMODACHI MetLife Women's Leadership Program and Building the TOMODACHI Generation. She holds a B.A. in Political Science from Keio University, Tokyo.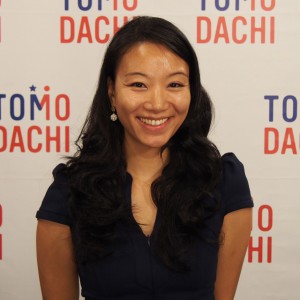 KAORU UTADA
Director, Programs & Partnerships

Kaoru Utada is a Japanese-American Shin-Nisei (new second generation) "reverse import" from New York. Ms. Utada joined the TOMODACHI Initiative as a Program Manager in March 2013 and has developed and managed over 20 programs annually that provided opportunities to students and young professionals with a focus on promoting educational, cultural and leadership opportunities. Having entered into the role of Alumni Manager in October 2015, she is excited to be able to continue to foster the "TOMODACHI Generation" of leaders, thinkers and doers committed to the improvement of their communities and countries by addressing the issues surrounding the world today. Prior to joining the TOMODACHI Initiative, Ms. Utada worked for close to ten years in the broadcast news industry where she directed and produced news segments at both American and Japanese television networks (ABC News, Fuji TV, and NHK) covering a wide variety of topics related to social, economic, political, and international news. Ms. Utada first joined the U.S.-Japan Council in 2010 as an inaugural member of the Emerging Leaders Program; nominated and selected for her work in New York founding and leading a 501(c)3 nonprofit (HAA Inc.) that unifies young bilingual bicultural Japanese Americans who have been educated in the Japanese Weekend School system across the 50 states and beyond. Ms. Utada has also collaborated with Hibakusha (survivors of the atomic bombs) to help tell their stories to the next generation in the United States; worked with the Human Rights Watch to research corporate social responsibility of Japanese businesses; and created a documentary with Stanford University on the educational opportunities for students from the Tohoku region in post-3.11 Japan. Ms. Utada is an alumna of Skidmore College, having graduated with a degree in Asian Studies and Psychology.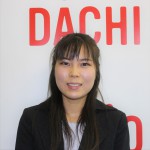 YUKARI SHISHIDO

Alumni Coordinator, TOMODACHI Initiative

Yukari Shishido serves as the Alumni Coordinator at the TOMODACHI Initiative. Her primary responsibilities include managing the online platform for TOMODACHI alumni (TOMODACHI ALUMNI CONNECT) that connects and engages alumni to provide various opportunities and information. She also supports many alumni-related programs. Ms. Shishido is from Fukushima and experienced the Great East Japan Earthquake in 2011 when she was in high school. She saw the ways in which the U.S. cooperated with Japan to reconstruct the disaster-affected regions and realized the importance of bilateral relationships. In 2017, she studied abroad in Boston and participated in the TOMODACHI Daiwa House Student Leadership Conference IV, where she learned ways to further the U.S.-Japan relationship and became passionate about strengthening the alumni community we call the TOMODACHI Generation. She holds a Bachelor's degree in International Relations from Saitama University.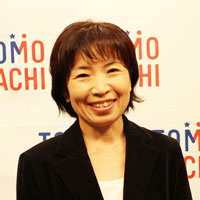 HIROMI KATO
Finance & Office Manager, TOMODACHI Initiative

Hiromi Kato joined the TOMODACHI Initiative in August 2014 and is in charge of administrative work, office management and general book keeping.  In addition, she assists the Executive Director and with the logistics for events held by TOMODACHI. Prior to working for TOMODACHI, Ms. Kato worked for two French companies; in one organization, she worked as an Executive Assistant for the Chairman of the Financial Department and as an Administrator/Coordinator for the Quality Control Department at a Kitchen and Home Appliance company.  Ms. Kato also worked as a Trade Manager for the U. S. State of Oregon Japan Representative Office. In this capacity, she introduced various Oregon products to the Japanese market for new business development and to increase existing business, and assisted with general affairs at the office for 7 years.  She has a diploma from Portland State University, Oregon, in the United States as an economic major, minoring in business administration.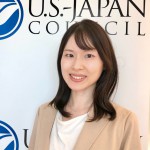 CHINAMI KAI
Development & Administrative Manager, U.S.-Japan Council (Japan)
Chinami Kai is an Administrative Coordinator in the Tokyo office. Her primary responsibilities include providing a variety of support to USJC members and sponsors in Japan. She also assists in the outreach and management of various events including the Business Advisory Board Meeting.Chinami majored in Intercultural Communication Studies at the university and studied
abroad at St. Cloud State University in Minnesota as an exchange student for a year. Prior to joining USJC, she worked as a customer service agent for a U.S. airline at Narita International Airport and then had experience in starting up a customer support center and managing a team at an IT company. She learned about the TOMODACHI Initiative as a sponsor while working for an airline company and was impressed by its founding background and activities. Chinami was born and raised in Fukuoka and holds a B.A. in English from Seinan Gakuin University.
Above are the Tokyo-based TOMODACHI team.  For information on the Washington, DC TOMODACHI team, click here