TOMODACHI Generation Summit
TOMODACHI Generation Summit 2017

Meet 発見・Merge 交流・Move 動力
Tokyo, Japan | September 10, 2017
We invite all university students and young professional alumni of programs and events managed and funded by the TOMODACHI Initiative since our inception in 2011 to join the TOMODACHI Generation Summit 2017. The Summit promotes and deepens the ties between TOMODACHI alumni and provides alumni a platform to develop future engagements in Japan and the United States. This is the first time the content of the TOMODACHI Summit is planned by the alumni for the alumni community of the TOMODACHI Generation. This Summit is made possible by the generous support of The Prudential Foundation, sponsor of the TOMODACHI Alumni Leadership Program.
Since 2011, the TOMODACHI Initiative has grown to provide over 50 programs a year, directly serving over 5,700 individuals. TOMODACHI programs provide experiential, cross-cultural leadership development opportunities for young Japanese and Americans. Through people-to-people connections, TOMODACHI deepens the ties between Japan and the United States. The TOMODACHI Generation Summit will be planned and executed by alumni, highlight activities of alumni, offer leadership opportunities, skills-building workshops, and connect alumni to each other and the larger network of U.S.-Japan Council.
Date: Sunday, September 10th, 2017
Venue: Showa Women's University (Tokyo, Japan) (map)
Language: English (workshop options available in Japanese)
Registration Information: Click here to register.
Registration Deadline: Friday, September 1, 2017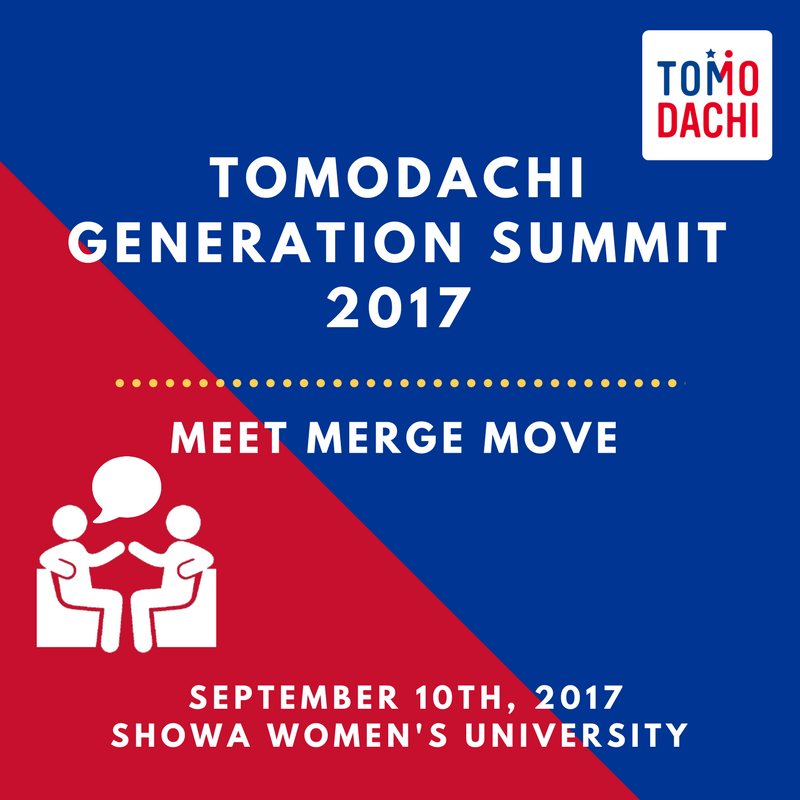 TOMODACHI Generation Summit 2015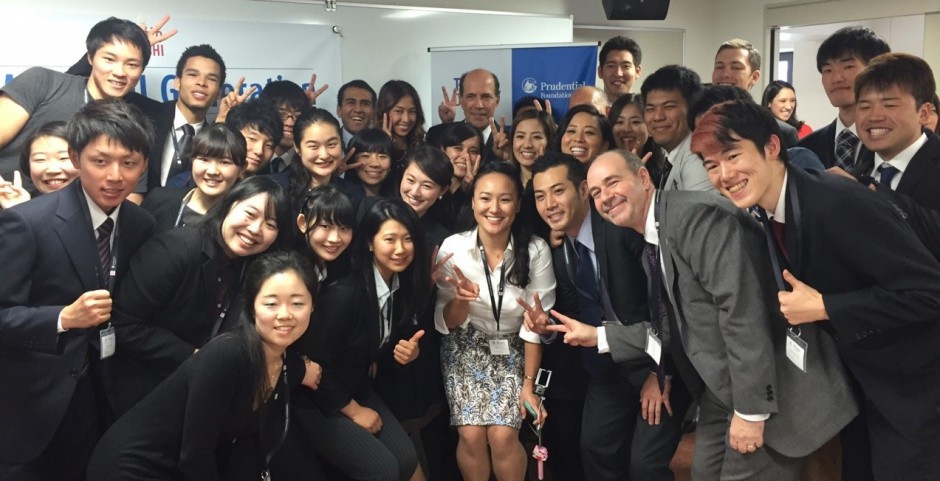 The first ever TOMODACHI Generation Summit was launched at Sophia University in Tokyo on November 8, 2015. This inaugural summit brought together approximately 140 university students and young professionals from the United States and Japan who are alumni of various TOMODACHI programs, including cultural exchange, homestay, and leadership programs.
TOMODACHI Generation Summit was made possible by the generous support of The Prudential Foundation, which sponsors the TOMODACHI Alumni Leadership Program. Special thanks to Delta Airlines for contributing complimentary flights to several of the American participants. Read More>>