Q&A with TOMODACHI Program Participants and TOMODACHI Alumni: Sho Konishi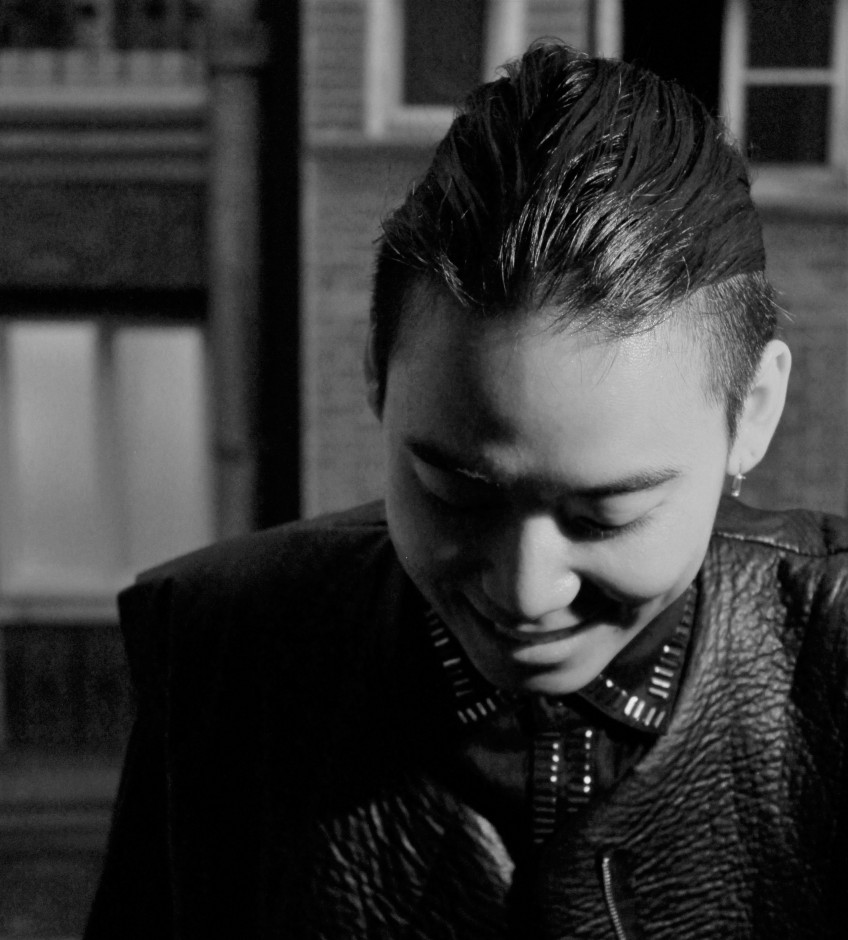 For this interview, we talked with Sho Konishi, an alumnus of the 2017 TOMODACHI-UNIQLO Fellowship. After participating in his TOMODACHI program, Mr. Konishi launched his own fashion brand in New York City as an artist, and also works as a freelance designer. He runs Sho Konishi Design Lab for students in Japan studying fashion, and hosts online workshops to support the students' studies abroad. He now lives in NYC, so we asked about his current life and his experience with TOMODACHI.
Q1: What are updates from NYC on the novel coronavirus (COVID-19) outbreak so far?
[Note: The interview was conducted in the middle of April.] It has been a month since people started staying home due to this coronavirus crisis. I don't live in the center of the city, so I haven't really felt the reality of the situation. But gradually, I have become accustomed to life in my "home base." I share one house with some roommates, so I feel saved by that fact that I'm not alone and by myself. Though I sometimes go grocery shopping at the nearest supermarket, I don't use trains or buses at all, and I don't meet with anyone in-person, except my roommates.
Q2: How do you spend your days at home, including working?
For work, I brought my equipment [like a sewing machine and so on] home ahead of time, so I'm working on my fabrication. I'm accepting custom-made clothing orders and continuing my fabrication tasks, but in this situation, I'm not able to go and buy materials from warehouses. So, I've completed as much on my tasks as I can [up to the technical drawings]. I'm making masks for my roommates and myself, cleaning and sterilizing my old clothes to make new masks, and stitching hair ties. Otherwise, I'm making artwork using plastic trash, a theme of my art. I have started working on new art for my next exhibition by collecting and using my roommates' empty plastic bottles. I'm also doing some online lectures on fashion philosophy for students. So, I'm keeping busy even while staying home.
Q3: What has been the most memorable moment in your involvement with TOMODACHI?
I have so many memories, but if I had to pick one, it would be the relationships with people I met through this program. I have learned so much from the alumni of the TOMODACHI-UNIQLO Fellowship, and found support in these amazing and strong connections. I will also never forget participating in the U.S.-Japan Council Annual Conference in November 2018. It reaffirmed who I should be as a leader for the next generation and era, at the very end of the Heisei era. I also realized the beauty of Japan and that I am proud to be Japanese after I joined the program.
Q4: Could you tell us what you learned from your TOMODACHI program?
I have learned so many things, but the biggest was about the relationship between Japan and U.S. I have changed my attitude toward the U.S. a lot as a participant of this program and a Japanese person. Before I joined the program, I realized I had such a tiny view of the world, and cared only about myself and my close friends. Now I consider my mother county Japan and the place I live, and realize the U.S. impacted me a lot through the people I met in my program. I have more international perspectives, and as a representative of Japan working abroad, I would like to live in a manner that doesn't disappoint my friends and family.
Q5: What does leadership mean to you?
Leadership for me means thinking about others and thinking about our unknown future, and making changes to better it. I also believe it is necessary as a leader to never stop learning and growing. The most important thing for leaders is to educate the next generation. That's what's most important.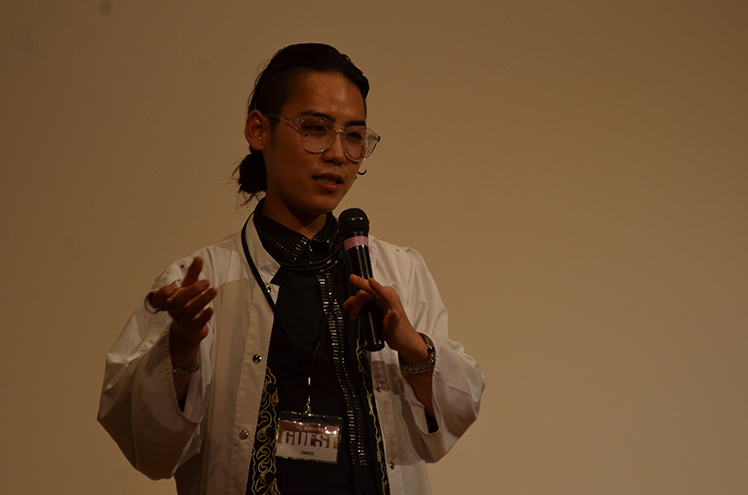 Q6: What does TOMODACHI mean to you?
TOMODACHI to me means "friend." This is also the meaning of the Japanese word tomodachi , signifying that we have same ambition and work as a team. My TOMODACHI program helped me develop these relationships beyond nationality.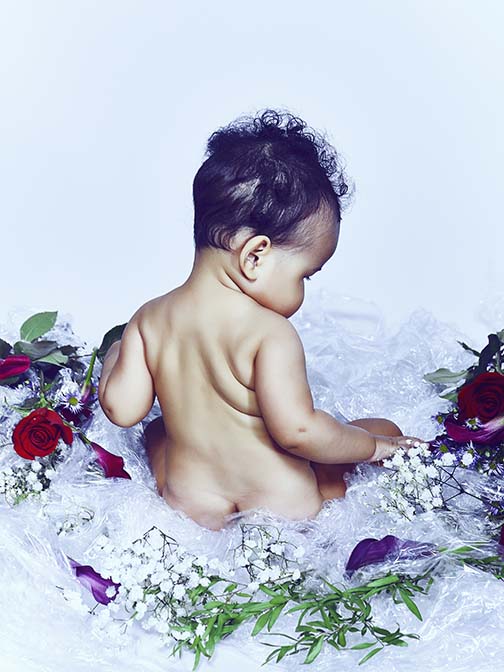 One of Mr. Konishi's pieces. Please see Mr. Sho Konishi's art and activities at this link: http://sho-konishi.com/