TOMODACHI UNIQLO Fellowship
The TOMODACHI Initiative has partnered with UNIQLO to establish the TOMODACHI-UNIQLO Fellowship supporting the education of Japan's next generation of business and fashion leaders.  The first year of the program began in September 2013.
Under this fellowship, promising Japanese citizens who aspire to be globally-oriented business managers or fashion designers will receive a top U.S. graduate education in business and fashion.  A generous contribution of $1.6 million from UNIQLO has made this program possible.
Fellowship Overview
Graduate schools
:
Fashion Institute of Technology, State University of New York
Eligibility
:
Japanese applicants who have been accepted to the schools
Study Period
:
Full master's degree program, up to two years (varies by school)
Program Term
:
Fellowship began in 2013
Fellowship Coverage
:

Fall 2016

$70,000 for Year 1 at Parsons

$50,000 for Year 1 at FIT

Application Method
:

Students will be notified 

on how to apply to the fellowship once accepted into the school. 

Other Information
:
Training opportunities, including an internship, will be offered at Fast Retailing as appropriate
Take a look at the UNIQLO summer internship that the 2013 TOMODACHI UNIQLO Fellows participated in:
Meet the TOMODACHI-UNIQLO Fellows
2015 TOMODACHI-UNIQLO Fellows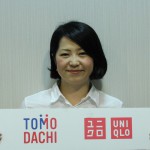 HIROKO HIRAKI was a Supervisor for the Merchandise Headquarters Import Division at Amina Collection, which sells and promotes international folklore items in Japan. She will be pursuing a master's degree in Global Fashion Management at the Fashion Institute of Technology in New York from the fall 2015 semester.  Read More>>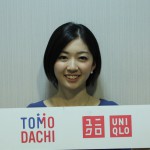 EIKO NAKANO worked at McKinsey & Company Japan as a business analyst and was on a temporary assignment at the Ministry of Education, Culture, Sports, Science, and Technology (MEXT). Through the TOMODACHI UNIQLO Fellowship, she will be pursuing a master's degree at the Stanford Graduate School of Business starting fall 2015.  Read More>>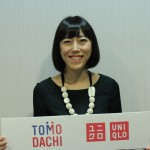 NAOYO TOKI  was a freelance journalist who has written runway reports from Paris, London, and Tokyo fashion weeks conducting interviews that have been featured in numerous media publications. She will be pursuing a master's degree in Global Fashion Management at the Fashion Institute of Technology in New York from the fall 2015 semester through the TOMODACHI UNIQLO Fellowship. Read More>>
2014 TOMODACHI-UNIQLO Fellows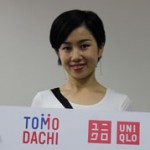 YO DOUGLAS (TANIGUCHI) has a strong interest in fashion and has worked in the fashion media industry with companies such as Gilt Group and Conde Nast Publications. Upon graduating in December 2015 she became the Editorial Manager of Gilt Groupe Japan in New York City. Along with her colleague at FIT, Yui Yoshida, she published a Kindle book, "Executive Women in New York/Tokyo's Fashion Industry".  Read More >>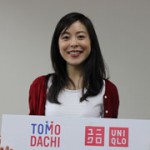 KEI YAMAWAKI has a strong background in business consulting, having working for firms such as Bain & Company. She has expanded to gain experience in the startup industry as she was part of the four-person team with Spotify Japan before starting her studies. She graduated in June 2016 and will work at IDEO in Tokyo from August 2016.  Read More >>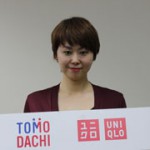 YUI YASUDA has a background in Business Management and Fashion Industry, and has worked as a Buyer at Brooks Brothers in Tokyo. Through her education at FIT, she sought to confront environmental issues through corporate design. She graduated in December 2015 and is now a Consultant at Intellectual Capital Management Group, Inc. Along with her colleague at FIT, Yo Douglas, she published a Kindle book, "Executive Women in New York/Tokyo's Fashion Industry".   Read More >>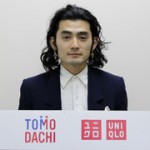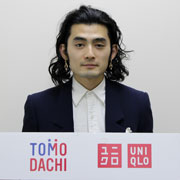 KOPI AKASAKA has a wealth of experience working in the fashion industry. He received his undergraduate degree at St. Martins in London, and has worked in New York with brands such as A.A. Antonio Azzuolo and Thom Browne. He also has international experience in the design industry having worked with Tim Soar in London and Heaven Tanudiredja in Antwerp. His family is from Niigata and was impacted by the Great East Japan Earthquake on March 11th2011. Kopi's core fashion focus is on creating hand-tailored products, and he continues to work to perfect his craft through this fellowship. He graduated in May 2016 and is working on his own clothing line. Read More>>
2013 TOMODACHI-UNIQLO Fellows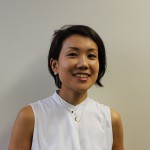 NATSUKO KOIKE has graduated from the Fashion Institute of Technology in December 2014 where she took part in an 18-month program in Global Fashion Management for her MPS. Originally from Tokyo, she completed did her undergraduate studies at American University, and worked at the Hakuhodo PR firm prior to pursuing her MPS at FIT. This fellowship helped to further her interest in developing a career in corporate social responsibility within the fashion industry. Natsuko is now working at the UNIQLO Fast Retailing Japan Office as their Global Marketing Manager. Read More >>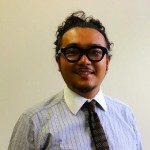 RYOHEI KAWANISHI completed his MFA in Fashion Design at Parsons The New School for Design. Originally from Tottori Prefecture, he received his undergraduate degree at Central Saint Martins College of Art and Design, Knitwear and Design in London where his works reflected socio-political issues to raise awareness in public through fashion, and has been selected for multiple awards. Ryohei is now developing his own fashion line.  Read More>>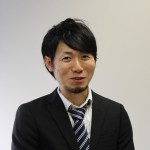 SHINICHIRO MONOBE completed his MBA at the Stanford Graduate School of Business in May 2015. With a medical background in psychiatry and an entrepreneurial spirit, he came to the fellowship interested in bringing innovative business practices together with his medical background to bring Japan's medical system to the next level. Since graduation he has successfully bridged the medical field and entrepreneurship together with his smartphone application, "Hifu miru" for doctors. Read More>>
Message from the Donor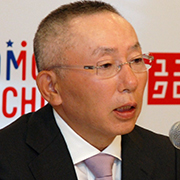 "I would like to take this opportunity to thank the American people and the U.S. Government for their strong support towards Japan, including Japan's economic recovery and growth, over the many years that our countries have been friends. Your kindness and friendship were especially felt last March, when we experienced such a tragic event in Tohoku. The TOMODACHI-UNIQLO Fellowship is a new element of Fast Retailing's ongoing commitment to contribute to society. Our role in the Fellowship is to open the eyes of, and indeed encourage, young talented Japanese people to become leaders in the areas of business and fashion by studying at top internationally-known U.S. schools."
— Fast Retailing Chairman, President & CEO Tadashi Yanai