TOMODACHI – U.S. Embassy Go For Gold Sports Leadership Program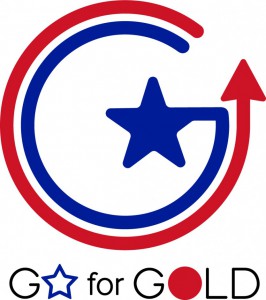 The TOMODACHI-U.S. Embassy Go for Gold Leadership Program aims to increase the understanding and knowledge of the sports industry in the United States, with a focus on facility management, community engagement, and business of sports management among Japanese youth. The goal of the program is to encourage participants to be global leaders in their respective fields and utilize their knowledge acquired in the United States to advance the sports industry in Japan and promote the importance of collaboration between the two countries. The program consists of three components: a virtual program, two-week travel to the United States, and a final presentation in Tokyo, Japan.
Program Information
Organizer: U.S.-Japan Council (Japan) TOMODACHI Initiative

Sponsor:

The United States Embassy in Tokyo

Partners:

Japanese Association for Sport Management (JASM), LA84 Foundation, LeadOff Sports

Number of participants:

10 (must be Japanese students enrolled in Japanese college/university)

Application period:

August 19 – October 7, 2022 (results to be provided in early November)

Program cost:

Free

Program duration:

December 2022 – March 2023 (see schedule below)
Program Schedule (subject to change)
Virtual Portion

 (Must attend all three)

Saturday, December 17, 2022: Orientation

Saturday, January 21, 2023: Lecture by field experts 

Saturday, February 11, 2023: Pre-trip information session

In-person Portion in U.S.

(14 days total)

February 26* – March 12, 2023 (*arrive in Tokyo by Feb. 25)

Sunday, February 26 – Sunday, March 5: Los Angeles

Sunday, March 5 – Saturday, March 11*: New York (*return on Mar. 12) 

Final Presentation

Monday, March 13, 2023
Participant Eligibility
Japanese undergraduate student (graduate and exchange student

not

eligible)

Currently majoring in sports management or other related fields

Seeking careers in the sports industry

Currently has or able to attain college-level command in English before start of the program (TOEIC Score 600 level proficiency)

Requires recommendation from a school administrator or other instructor

Enroll as JASM member before the start of the program

Must be able to attend all aspects of the program
How to Apply
Please submit the following required documents to Go4Gold@usjapancouncil.org.  Application Deadline Extended to Friday, October 7, 2022.
TOMODACHI – U.S. Embassy Go For Gold Sports Leadership Program Application Form (Please download the form here)

Letter of Recommendation from Professor 

Proof of language acquisition (TOEIC/TOEFL score, proof of past study abroad experience, etc.)
For more information about the program, please contact at Go4Gold@usjapancouncil.org.
Related information