TOMODACHI Alumni Regional Framework Welcome Event in Chubu-Hokuriku Region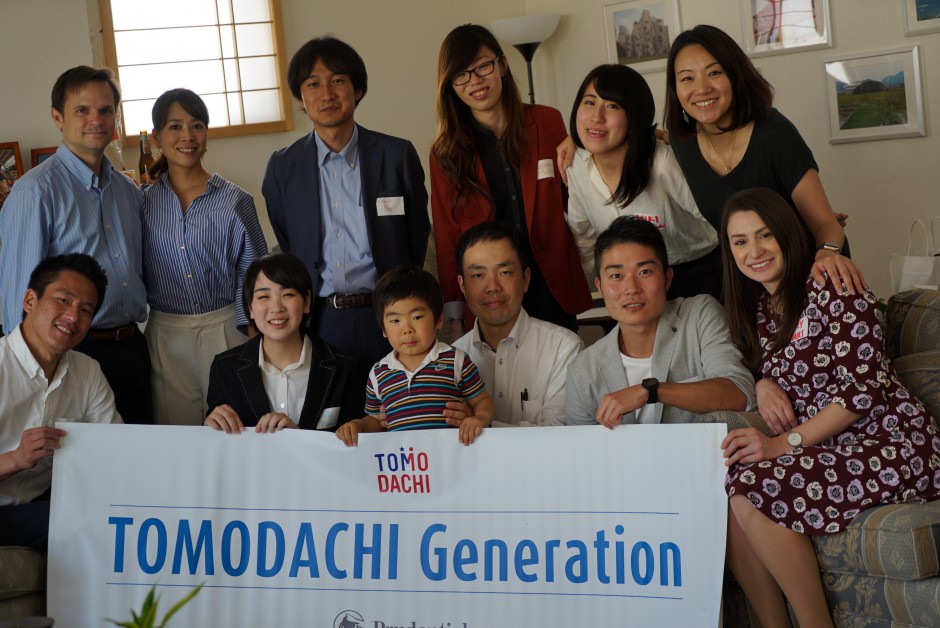 On May 12, 2018, the Chubu-Hokuriku Region kicked off with their very first TOMODACHI Alumni event in the region. The Welcome Event was hosted at the residence of U.S. Nagoya Consulate Principal Officer, Mr. Gary Schaefer. Ten people from across the region gathered; some joining locally from the Nagoya area and others traveling as far as from Toyama and Shizuoka.
Lillian Hart, Regional Leader and alumna of the TOMODACHI Inouye Scholars Program, along with Tsutomu Sugano, Regional Mentor and alumnus of the TOMODACHI-Mitsui & Co. Leadership Program, opened the event and led the group in an introduction game to find commonalities with one another. Principal Officer Gary Schaefer made remarks on the importance of supporting grassroots exchanges and the value that the TOMODACHI Generation brings to U.S.-Japan relations.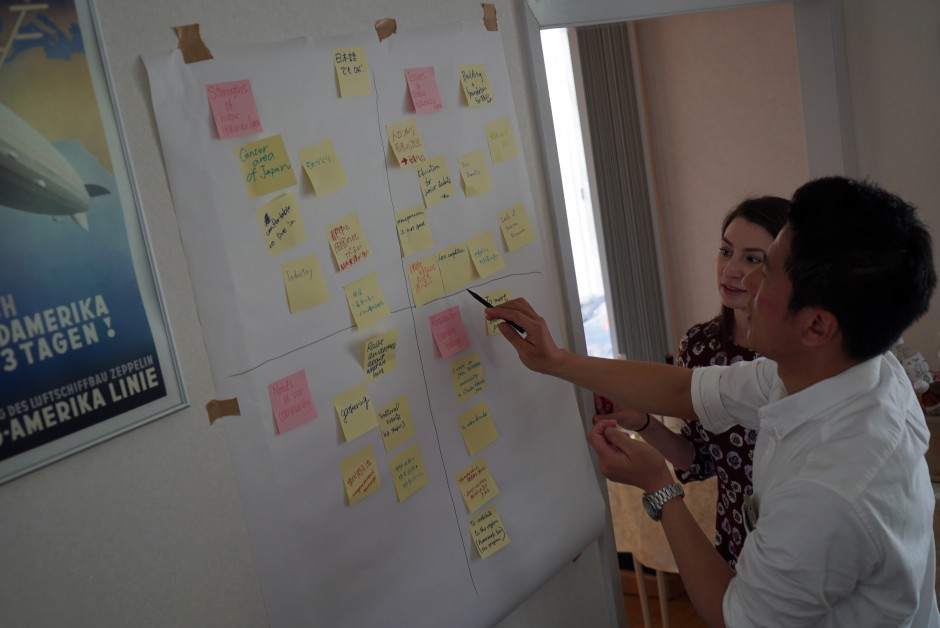 The group gathered for a American-style lunch outside on the patio that was then followed by a brainstorming workshop where the alumni discussed the strengths, weaknesses, and needs of the region and shared ideas on how they could help the Chubu-Hokuriku area thrive. The event ended successfully with ideas sprouting for the second event that will be held in the Fall or Winter this year.
"Since most of us were meeting for the first time, the most enjoyable part of the afternoon was swapping stories about what we got out of our TOMODACHI program," said Regional Leader Lillian Hart. "Every alumnus has a different background, different area of expertise, is on a different career path and had different personal goals. What brought the conversation together was talking about what we observed in our TOMODACHI programs, how it inspired us in our post-program experiences, and how we can take tactics from both Japanese and U.S. culture to create a better environment for us all."