TOMODACHI KAKEHASHI Inouye Scholars Program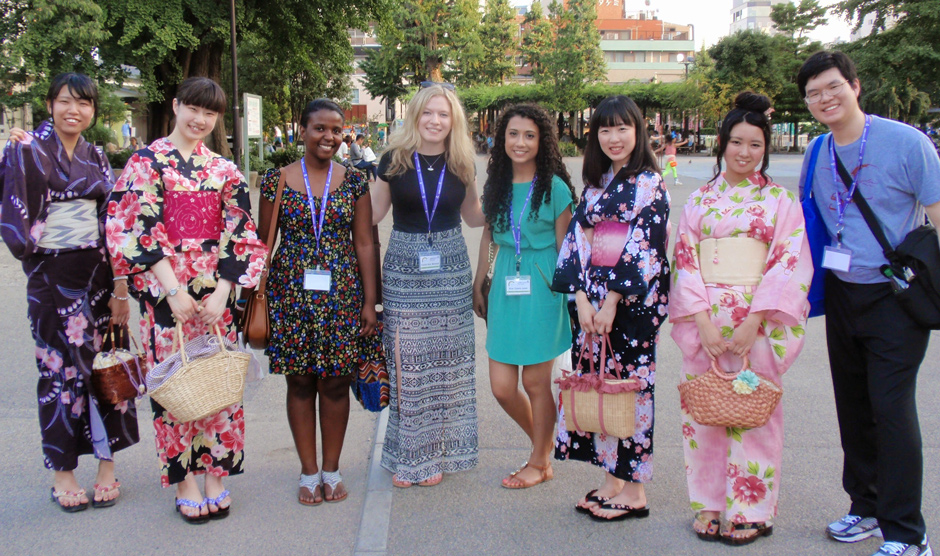 The TOMODACHI Inouye Scholars Program is a unique 10-day youth exchange that provides a total of 200 American and Japanese university students (100 American and 100 Japanese) an opportunity to learn about each other's countries and cultures.  Four selected universities in the United States were paired with a partner Japanese university to facilitate the exchanges.
These exchanges are part of the broader Government of Japan's KAKEHASHI Project which seeks to:
1. Promote deeper mutual understanding among the people of Japan and the United States
2. Enable future leaders of U.S.-Japan exchanges to form networks, and
3. Help young people develop wider perspectives to encourage active roles at the global level in the future.
To honor the life and legacy of Senator Daniel K. Inouye, the TOMODACHI Inouye Scholars exchanges were announced on May 28, 2013 by Foreign Minister Fumio Kishida at the U.S.-Japan Council's Symposium in Tokyo.  A unique feature of the TOMODACHI Inouye Scholars Program is that it offers participants an opportunity to learn about Senator Daniel K. Inouye. A portion of the activities during the exchange will introduce scholars to Senator Inouye's contributions to his state, country, heritage, and to the U.S.-Japan relationship, and to return to their schools inspired by his commitment to public service, justice, and U.S.-Japan cooperation.
TOMODACHI Inouye Scholars Program 2016
Emerson College (Boston, Massachusetts)
Twenty three students from Emerson College in Boston, Massachusetts traveled to Tokyo and Kyoto from March 4-13, 2016.
University of Hawaii Hilo (Hilo, Hawaii)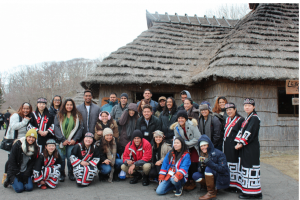 Twenty one students from University of Hawaii Hilo traveled to Tokyo and Sapporo from March 19-27, 2016. Read More>>
TOMODACHI Inouye Scholars Program 2014-2015
University Students from Japan to the U.S.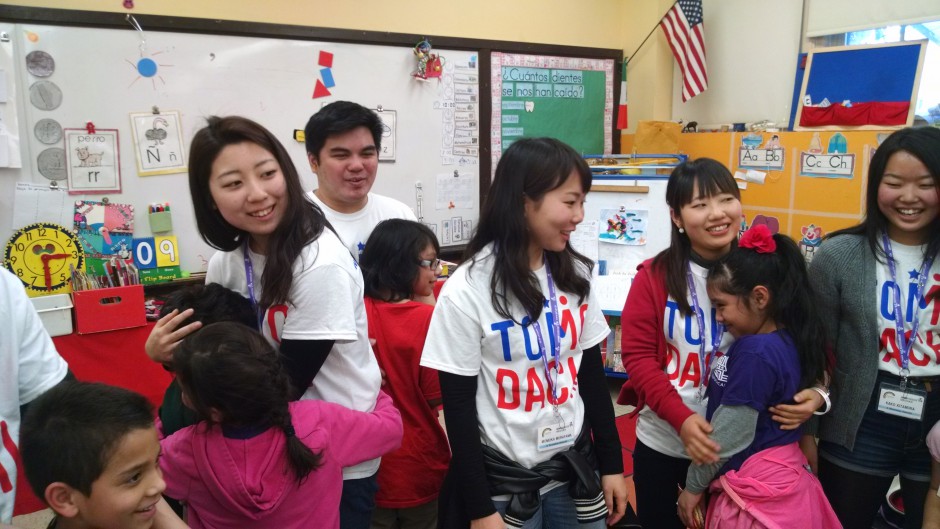 The Japanese partner institutions sent their students to the United States for the reciprocal portion of the program in March 2015.  They visited Los Angeles, CA and Washington D.C. and the local city of their partner university. The students gave presentations about Japan on campus as well as in the local community. They also learned about the Senator Inouye's contributions in politics and to the Japanese-American community through visits to historic and cultural United States sites, particularly those related to Japanese Americans. Read More>>
The TOMODACHI Inouye Scholars program is carried out under the KAKEHASHI Project, a youth exchange project, promoted by the Ministry Foreign Affairs in Japan. The goals of KAKEHASHI are to heighten potential interest in Japan and increase the number of overseas visitors to the country, as well as enhance international understanding of the "Japan brand," and the nation's strengths and attractiveness, such as Japanese-style values and "Cool Japan." The U.S.-Japan Council is supporting the implementation of this program through coordination with the Japan Foundation and the Laurasian Institution.
University Students from the U.S. to Japan
In Summer 2014, twenty-three students and two faculty members from each of the following four universities were selected to participate in this program:
DePaul University (Chicago)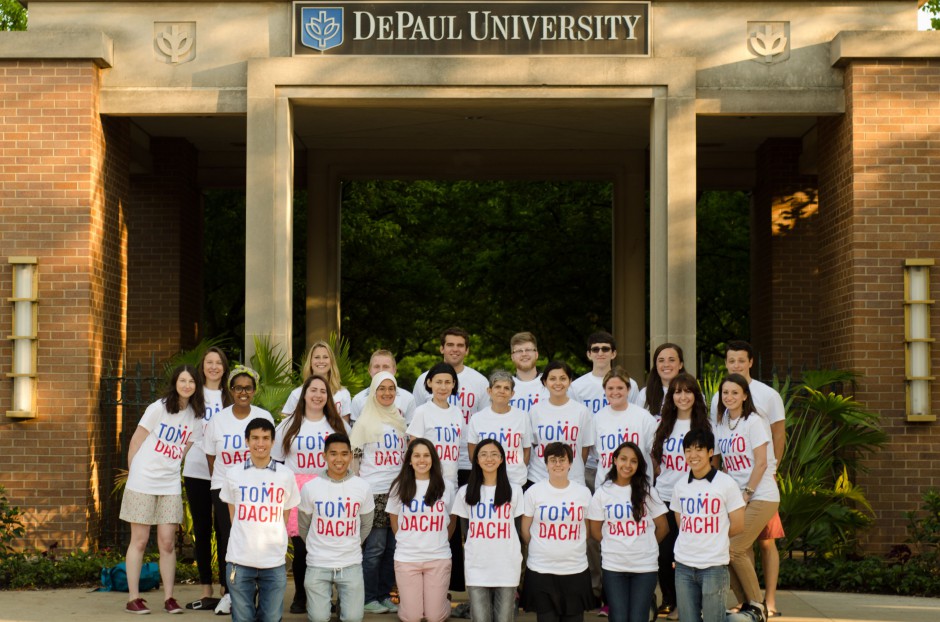 Students from DePaul visited Ritsumeikan University in Kyoto, one of Japan's leading private universities, from June 16 – 26 to engage in an interactive, traditional Japanese experience. With the campus surrounding the culturally and historically significant Lake Biwa, students were encouraged to stay true to traditional Japan by partaking in classic Japanese art forms such as calligraphy and painting. A diverse range of students participated in the exchange; some first and second year students with no prior exposure to Japan as well as students with expertise in advanced East Asian studies came together to grow familiarity and intimacy in one of Japan's most significant cultural capitals.
Loyola Marymount University (Los Angeles)
Undergraduates from Loyola Marymount participated in an exchange with Sophia University from June 23 to July 3. Correlating strongly with the core themes of leadership and diversity, participants in the program consisted of active student leaders on campus in Los Angeles, California. The students visited several NGOs in Japan and spoke to leaders of these organizations, particularly those that pertain to women and children. Their mission was to interact with Japanese citizens, rather than limiting their experience to student-to-student correspondence alone. Visits to historical and cultural sites also broadened the students' perspectives on Japanese culture.  Read More>>
University of Massachusetts Boston (Boston)
Members elected to engage in this program from Boston visited Hiroshima University from July 28 to August 7. With strength in its policy and government departments, University of Massachusetts Boston hopes to use this partnership to focus on the late Senator Inouye's unique visions and years in leadership. A diverse mix of students from varying departments participated in the agenda.  Read More>>
University of Hawaii, Manoa
Students from University of Hawaii, Manoa will visit Matsuyama University from July 28 to August. Undergraduates with majors or minors in American Studies will be able to see the direct impact of Senator Inouye's' commitment to civic duty and justice in both Hawaii and Japan as a Japanese American.  Read More>>