The U.S. Training for the TOMODACHI Toshizo Watanabe Leadership Program 2023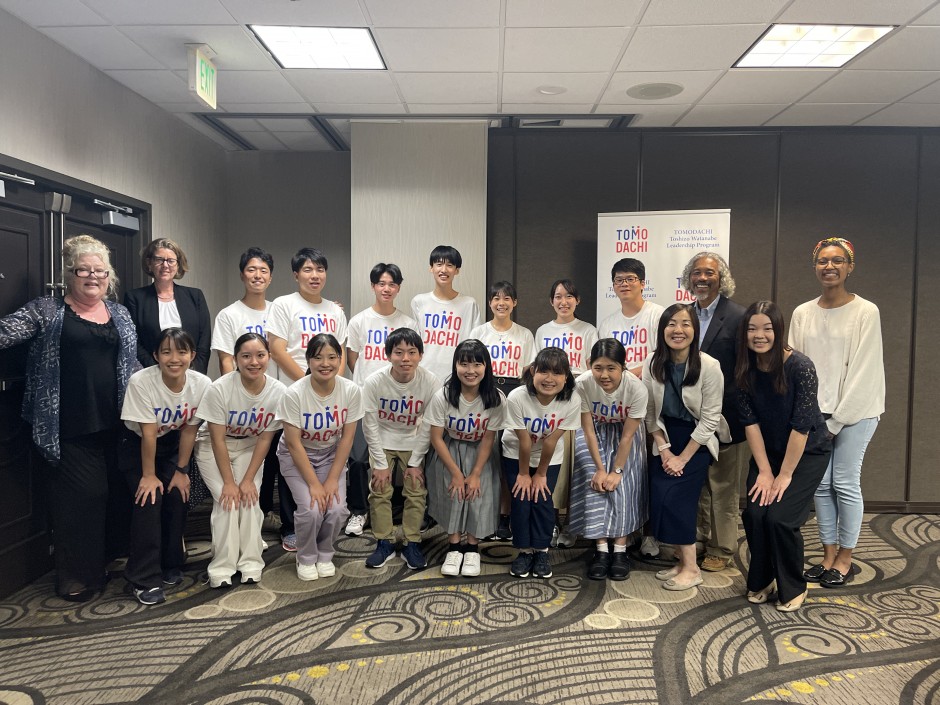 From August 9th to 19th, 2023, the TOMODACHI Toshizo Watanabe Leadership Program was held. Fourteen high school students selected from all over Japan participated in the program in California.
The program's goals are to promote understanding between Japan and the U.S. for the next generation of leaders through people-to-people exchanges and the development of globally competent skills. During the 10-day program, the students visited educational institutions such as the California Institute of Technology and the University of California, Los Angeles, where they had the opportunity to listen to local Japanese students and consider their career paths. Furthermore, they visited cultural institutions such as Japan House, the Holocaust Museum LA, and the Japanese American National Museum, where they learned about the history and diversity of the United States, U.S.-Japan relations, and various leadership styles. At the official residence of the Consul General of Japan in Los Angeles, each student introduced themselves and their reasons for participating in the program, and actively asked the Consul General a variety of questions. They also experienced a homestay with local families on the weekend and deepened exchanges with American high school students through a hands-on experience at a local high school.
On the last day of the program, all participants gave speeches in English about what they learned in the program with the attendance of Consul Aya Ishii, Consulate of Japan in Los Angeles, and Suzanne Basalla, President and Chief Executive Officer of the U.S.-Japan Council. One of the participants, Chihiro Funaoka, said, "Through communicating with the people I met here in America, I gradually came to understand what leadership is like, which had been vague to me. Then I realized that my close friend (in Japan) possessed many of the qualities of leadership. What I learned from this program was that when you look around, there are wonderful people who could give advice and help you."
After coming back to Japan, the participants will share their experiences in the program at their respective high schools. It is also expected that they will be leaders who can become the bridge between Japan and the United States through applying what they have learned in this program.