TOMODACHI Boeing Keio SFC Entrepreneurship Seminar Activities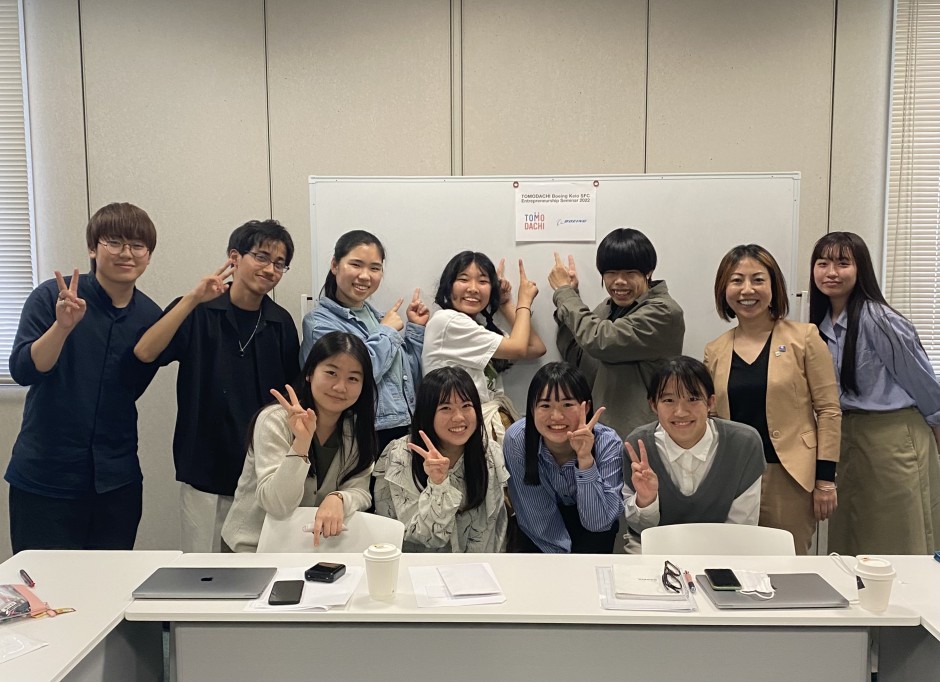 The TOMODACHI Boeing Keio SFC Entrepreneurship Seminar held a "Nishi no Kai" in Kyoto on April 30. The "Nishi no Kai" is an opportunity for face-to-face interaction and fieldwork with fellow participants in the seminar, which is usually held online. Eight people from Kyushu, Chugoku, and Kinki regions participated in this session. The participants shared with other team members what they noticed through their observations of people, things, and events in Kyoto and searched for hints to evolve their own projects.
In addition, the participants touched on key points of "observation," such as "being aware of mind bias," "not seeing things the way you want to see them," and "paying attention to people's behavior" to understand both yourself and others. The participants discussed in teams how to apply this method to team projects.
In the afternoon group seminar, participants wrote down their experiences and worked in randomly grouped teams to create a fictitious business by integrating their experiences. The participants discovered that their experiences can be useful to others and lead to their happiness.
Ms. Sakura Kusano, who was with different team project members during the fieldwork, said that even though they were not necessarily colleagues with whom she spent a lot of time, she was able to connect with them without feeling as if she was spending a lot of time with them and that she felt she could talk with them in future online seminars as if she were meeting them in person. She also thought they could speak in future online seminars as if she was meeting face-to-face.
On May 7, an online "Boeing Engagement" seminar was held. Ms. Nell Breckenridge, Director of Strategy and Market Development at Boeing Global, spoke on "Value.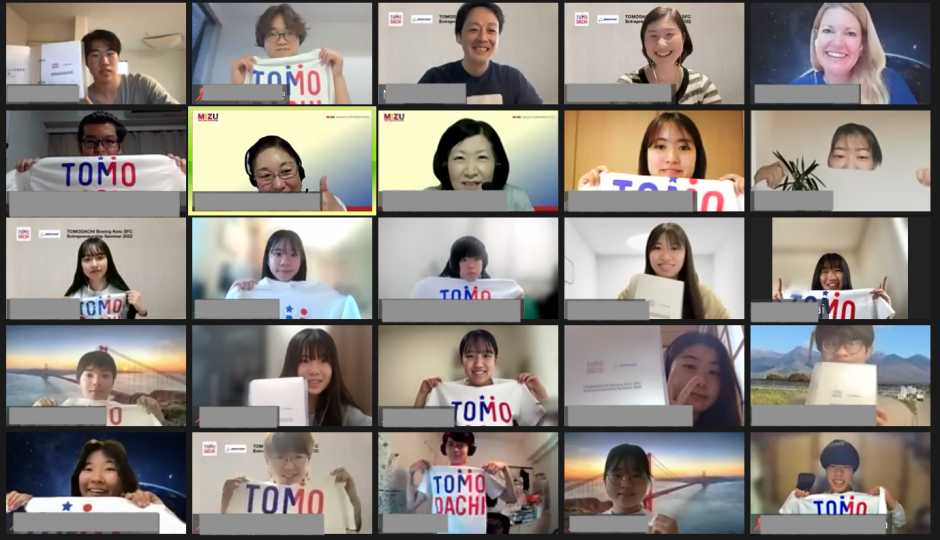 Ms. Breckenridge asked the audience to find their own Value by asking, "What motivates you? and "Why are they important to you?" She then introduced the process of digging deeper, "Spend time finding out why the values you think are important are important to you. She concluded by inspiring students by saying, "Don't be afraid to get started.
Ms. Non Oda was impressed by how often the phrase "people relations" was mentioned during Ms. Breckenridge's speech. She said he could not have met team members without jumping into the TOMODACHI Boeing Keio SFC Entrepreneurship Seminar.