Next Generation Summit 2022: First hybrid event successfully held in Tokyo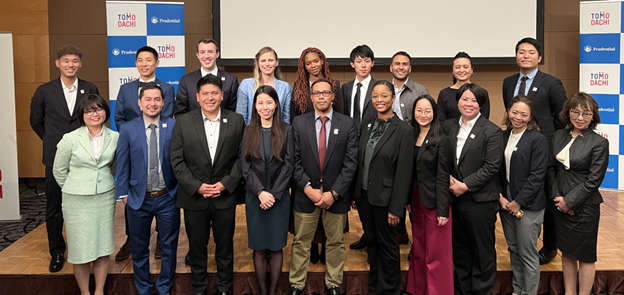 On October 27th, 2022, the Next Generation Summit 2022 took place for the first time in a hybrid style under the theme of "the Next Age of Leadership" in Tokyo. Over 100 participants gathered both in-person and virtually, including TOMODACHI alumni, Watanabe Scholars, donors, supporters and guests.
The Summit was kicked off by two alumni emcees, Will Tian and Nanami Uchiyama. During the opening session, Henry Takata, Representative Director of the U.S.-Japan Council (Japan) Board and Hitomi Fukasawa from Prudential Holdings of Japan made opening remarks and welcomed participants.
U.S. Ambassador to Japan Rahm Emanuel encouraged TOMODACHI alumni to keep working together for a strong U.S.-Japan relationship and never give up on being better leaders for a better tomorrow through a video message.

The TOMODACHI Alumni Regional Framework Session brought together 11 Regional Representatives in the first half of the Summit. This is a framework to strengthen regional alumni communities with alumni representatives who serve in five regions across Japan and four regions across the United States. Each one of them shared their experiences, what community leadership means to them and tips for the future. Looking back at his engagement with TOMODACHI since 2013, Juan Hernandez defined community as "agents of shared belief." He continued, "The TOMODACHI community is made up of the next generation's global leaders and we truly believe in changing the world through using those shared beliefs."
The Summit continued with the panel "Community Leadership: Building an Impactful Society to Change the World" where four alumni panelists: Colin Timmerman, Hikari Igarashi and Yuri Sugimoto, moderated by Koh Matsuki, shared their views on current social issues and how they tackle them as a leader. Yuri shared that the ideal world she would like to see is a world filled with many "en." "En" in English has positive connotations such as encouragement and enlightenment, and en in Japanese also has a good meaning which is a good encounter and relationship. She is hoping that the world full of "en" can be a synergy for social activities.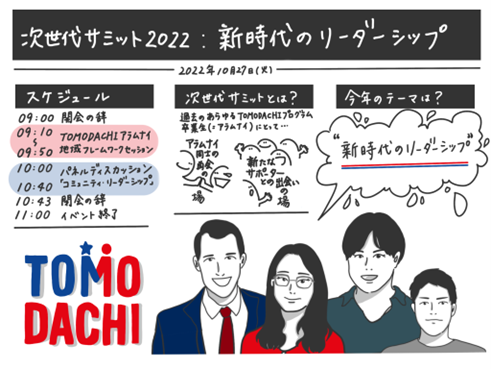 These sessions were expressed by graphic recording, an alternative way of note-taking by using diagrams, illustrations and pictures. Emiri Obata, an alumna of the TOMODACHI Microsoft iLEAP Social Innovation and Leadership Program, took part in and showed her work to the audience.
The Summit was concluded with closing remarks made by Sora Shirota, an alumnus of the TOMODACHI Summer 2018 SoftBank Leadership Program. He emphasized the importance of companionship and encouraged TOMODACHI alumni to keep in touch with their own alumni friends and overcome difficulties together.
The U.S.-Japan Council would like to extend its sincere gratitude to Prudential for being the main sponsor for the Next Generation Summit and for their continued support of the TOMODACHI Alumni Leadership Program since 2014, which has made all of these programs and opportunities possible.
Watch TOMODACHI Generation Summit 2022 videos here.
Speakers
Opening Remarks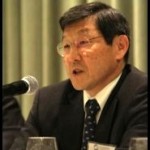 Henry Seiichi Takata 
Representative Director of the U.S.-Japan Council (Japan) Board
Representative Director and Managing Partner at SynTech Japan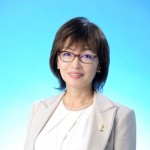 Hitomi Fukasawa
Chief of Staff to the President & CEO of PFI's Japan Insurance Operations
Observer of PHJ CSR and Diversity & Inclusion functions
Prudential Gibraltar Financial Life Insurance Co., Ltd.




MC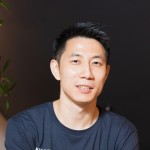 Will Tian
Will Tian is an alumnus of the 2016 TOMODACHI Daiwa House Student Leadership Conference in Washington D.C. and was part of the planning committee of the 2018 TOMODACHI Summit in Tokyo. Prior to relocating to Tokyo, Will was based in Kyoto for five years, where he was an active supporter of the TOMODACHI regional activities in the Kansai region. Currently, Will works as a software analyst for Station Digital Media in Tokyo, where he collaborates with Japanese automotive companies for B2C solutions. Outside of his professional career, Will is a strong advocate for culture exchange through basketball. He leads several amateur teams of international players to participate in basketball leagues and tournaments all over Japan. Will holds a Bachelor of Arts from the Universities of North Carolina at Charlotte majoring in Japanese Language and Culture Studies. While in undergrad, he completed a one-year study abroad program at Doshisha University in Kyoto, Japan.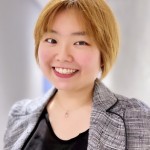 Nanami Uchiyama
Nanami Uchiyama is an alumna of the 2018-2019 TOMODACHI MetLife Women's Leadership Program. The program opened her up to new connections and solidified her interest in international organizations and public administration as a career. As an active fundraiser, she received the Prudential Emerging Visionaries Award with the honor of community spirit for raising awareness of water issues and child labor in 2013. She is currently working at Meltwater Japan as a Media Consultant and supporting companies' digitalization. During university, she studied Japanese photography history and scenes. Her dissertation focused on gendered labor in fashion based on photographic evidence of the knitting culture of socks during and after the war. Art has always been her passion. Even though it has been difficult to go overseas for art-related activities, she kept reading and writing about art to keep connected with her passion. She holds a Bachelor of Arts in Comparative Culture from Sophia University.
Moderator
Koh Matsuki
Koh was the 2017 TOMODACHI Alumni Regional Leader of the Kansai Region, and initially joined the TOMODACHI Generation by taking part in the TOMODACHI Alumni Internship Program. He is currently the President of Proxy Watcher, Inc. where he supports dialogue between asset managers and Japanese companies that put an emphasis on ESG investment.  
While at Kwansei Gakuin University, he studied abroad in Washington D.C. and Berlin where he reported on international affairs and the refugee crisis. Upon graduating, from 2018 to 2020, he worked at Nikkei Shimbun as a writer and reported on the account statements of the listed companies and M&A (Mergers and Acquisitions), and was also in charge of editing online media and prints. For the Next Generation Summit, Koh will be moderating the panel titled "Community Leadership: Building an Impactful Society to Change the World."
Panelists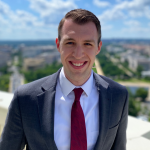 Colin Timmerman
Colin Timmerman is an alumnus of the TOMODACHI Daiwa House Student Conference V held in Chicago in 2017. He currently represents the United States Congress in Tokyo, Japan as a member of the 26th Class of the Maureen and Mike Mansfield Fellowship which includes placements in Japan's Ministry of Foreign Affairs, Ministry of Defense, and the National Diet. Previously, Colin worked as an advisor on foreign affairs and defense issues for Congresswoman Young Kim (CA-39) with a focus on Indo-Pacific security issues and enhancing trilateral US-Japan-ROK cooperation. Colin has also participated in the 2018 USJC Annual Conference in Tokyo as part of the TOMODACHI Generation. Colin is an Iowa native and received a B.A. in Political Science from Drake University with a triple minor in Data Analytics, East Asian Studies, and Japanese Language.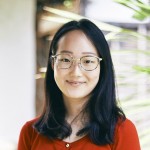 Hikari Igarashi
Hikari Igarashi is an alumna of the 2014-2015 TOMODACHI MetLife Women's Leadership Program. As the Executive Director of NPO Women's Eye, a nonprofit organization supporting women in Tohoku, she has contributed to the Single Mother Research Project that researches the impact of COVID-19 among single-mother households in Japan. Hikari holds gender equality and inclusive community development as core values and works for two other non-profit organizations: Single Mother's Forum and Human Security Forum. In addition, she is aiming to launch a P2P sharing web application that envisions a society where all people can access the resources they need and take a step forward believing in themselves.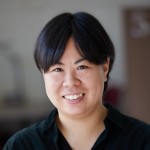 Yuri Sugimoto
Yuri Sugimoto is an alumna of the 2021 TOMODACHI Story Jam Program for Youth with Disabilities. She is currently working as a Global Communications Officer at Kyoto University. As a person living with bipolar disorder, she is the Founder and main organizer of the Online Mental Health Study Group that was formed in 2020 during the pandemic with her classmate from Harvard Medical School. The aim of this group is to connect with one another to share, discuss, and collaborate on various ideas and values about mental health. The group includes around 40 postgraduate students and young researchers from six to seven different countries. Thanks to the diversity of backgrounds of participants that span across different research fields, life experiences, gender, ethnicity and religion, this group is succeeding to nurture multicultural learning and understanding about mental health. Yuri's hope is to create more opportunities to hear voices from people to change our thoughts and social environment regarding the future of mental health for all.
Music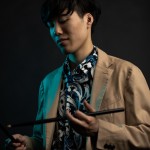 Gen Yoshimura 
Gen Yoshimura is an alumnus of the TOMODACHI Suntory Music Scholarship Fund in 2016 which made it possible to study abroad at the Berklee College of Music in Boston. As the drummer and composer, he plays with many worldwide musicians and groups. He played in an album "The Possibility of Change – Fernando Huergo Big Band" and it was selected for JAN Best of Jazz 2020. While studying at the Berklee College of Music, he visited Quito, Ecuador to conduct the school's Workshop & Audition Tour as an instructor and gave the ensemble master classes and the group lesson for the drummers.
For the Next Generation Summit 2022, he provides his original compositions titled "Unity" and "Where You Want To Be" which are played during the introduction and end of the event. Originally from Hokkaido, Japan, Gen holds a Bachelor of Music (performance) from the Berklee College of Music and a Master of Music (performance) from the Longy School of Music of Bard College (anticipated 2023).
Graphic Recording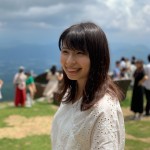 Emiri Obata
Emiri Obata is an alumna of the TOMODACHI Microsoft iLEAP Social Innovation and Leadership Program in 2017. She currently resides in Kagoshima while working remotely for an IT company based in Tokyo. She has been performing at more than 20 events and workshops run by NPOs, private companies, and governments. Currently, she is exploring the possibilities of graphic recording in community development and education. She is a graduate of Hosei University, Faculty of Business Administration.
Closing Remarks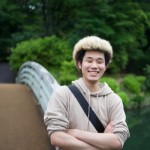 Sora Shirota
Sora Shirota is an alumnus of the TOMODACHI Summer 2018 SoftBank Leadership Program. In order to explore the "importance of human connections" that he found while putting together his action plan during the program, he organized a "Tohoku Observation Tour" and got involved in the launch of the student organization CRENECTION. As the President of this organization, he is engaged in activities to connect students working on regional revitalization. One of the projects he is working on is a collaborative project between Tama University, where he is currently a student and Odakyu Real Estate that creates connections between the community and children, working closely with the head of the Educational Affairs Section of Machikado Children's University. Currently, he is reevaluating his own identity and searching for ways to provide new value in terms of community revitalization. He is in his second year at Tama University.