Q&A with TOMODACHI Program Participants and TOMODACHI Alumni: Christine Pearson Ishii
"Living Plan B or C doesn't mean that you've failed at plan A." –  A TOMODACHI alumna shares her career journey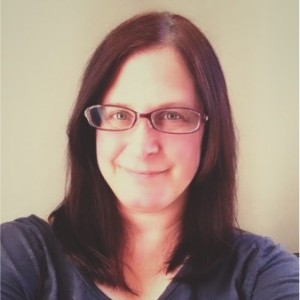 Christine Pearson Ishii is a TOMODACHI alumna of the TOMODACHI MetLife Women's Leadership Program (TMWLP) 2017-2018. She studied Japanese at the University of Rochester in New York and visited Japan in the '90s. Moving to Kyushu in 1994, she now works as a translator and runs a study and international exchange program called "Kids2Kids Change the World."  She is passionate about helping younger generations as a mentor and learning facilitator.
In this interview, she shares her career journey, experience at the TOMODACHI program, and advice for students. Based on her experience – including her move to Japan and joining the TOMODACHI program – she talks about the importance of networking and flexibility.
This interview was conducted virtually by Haruka Nakajima, a TOMODACHI Alumni intern based out of Tokyo, in July 2022.
Q1. What motivated you to join the TOMODACHI MetLife Women's Leadership Program (TMLWLP)?
I feel a very strong connection to helping women find their path forward and discover what they want to do, not only in their careers but also in their personal lives. I joined the TMWLP as a mentor because I wanted to give university students an idea of what it's like to live and thrive, even if you find yourself on a different path than what you originally planned. My original plan is very different from my life today. I wanted to show that it's possible to be successful and happy if you're flexible enough to change direction. If your original plan doesn't work out, you can always turn to Plan B or C.
Q2. Regarding plans, I'd like to ask about your career journey. How did you start your career as a translator?
I came to Kitakyushu, Japan, in 1994 on the JET program, where I worked as an ALT (Assistant Language Teacher) and CIR (Coordinator for International Relations). As a CIR in city hall, I had my first experience interpreting for local officials and translating correspondence between Kitakyushu and its sister cities. Interestingly enough, the internet wasn't even around! I had my very first email address, and we had only one computer for the whole department. So translating at that time was quite challenging because you couldn't just quickly look something up online. You had to page through thick dictionaries. I found translation in that analog age to be quite a difficult and slow process, but it was a good experience.
I've found many or even most of my jobs through my networks. This is something that I've stressed to every mentee I've met. Your networks are very important. They're your lifelines, so it's a good idea to make sure to keep those networks open. After the JET program, I was employed as an advisor at two international conferences in Kitakyushu. I then worked on an urban environmental program in the Asia-Pacific region at an international environmental research institute, leveraging the networks and valuable contacts I made during that experience. When my first child was born, I decided to trade that position for something that offered more flexibility, which is when I turned to freelance translation.
Q3. Can you share your advice with students?
When I was in college, in my head, I was going to go to Japan, come back to the U.S., and become a successful CEO of a major financial company in New York City. That was my Plan A. But after I came to Japan, I thought I might stay another year. That became Plan B because I ended up relocating here.
While you may have a Plan A all set in your mind, the choices you make in your life may put you on another path. You may be all set with your Plan A, but you come to a crossroads. You have to make a choice. Continue with Plan A? Change to Plan B or C? You have to be flexible enough to look at these two choices. If you're not flexible, you can't make that choice. You can't think you're a failure because you can't make your Plan A work. You have to be flexible enough to say, "Okay, if I go this way, maybe this will happen. If I go this way, this might happen." And either choice is OK.
I've felt mad or sad when I couldn't move in the direction I wanted to or planned to go. I think acknowledging and accepting that emotion and actively choosing your future are very important in this process. Am I the CEO of an international company in New York City? No. Owner of my own business? Yes. So, I guess in some way, I'm a CEO of a global company. It requires a mindset shift depending on where you are in life. And of course, if you don't like what you are doing or where you are, you can always change it. This is what I like to stress when I talk to university students. I try to emphasize that living in Plan B or C doesn't mean that you've failed at Plan A. It means that you're flexible enough to continue to move forward regardless of where life is taking you and that you can learn something from every single experience.
Q4. Can you tell me more about the "Kids2Kids Change the World" program you started after participating in TMWLP?
Kids2Kids Change the World is a social leadership program for children in Japan that provides them with opportunities to learn about social issues in Japan and around the world and innovate solutions together with their peers overseas. I had the idea for the program in my head for about five years before I joined the TMWLP as a mentor. What I learned from the mentors and mentees in TMWLP gave me the courage and the confidence to go out and actually do it.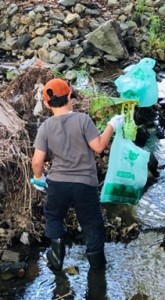 Program for elementary school and junior high school students on water quality
The TOMODACHI relationship runs deep. I just finished a program in June and July with the American Center in Fukuoka and The University of Kitakyushu on "The Art of Storytelling," where elementary, junior high, and high school kids worked with local university students and learned how to express their ideas on solutions to social issues in Japan and around the world that concern them. This program was so successful because of the strong TOMODACHI connection I formed with many of the TMWLP mentors. One of them is currently working at the American Center and was directly involved in its organization, and many others helped publicize this activity to their networks.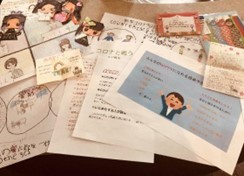 Program on COVID-19 Awareness posters and letters to friends in Nepal
Q5. Your biography in TOMODACHI Alumni Connect states that TOMODACHI means "partnering with like-minded people." Can you tell me more about this?
People who are involved in TOMODACHI have a very strong connection to their local community to make Japan and the world the best they can be, and help every single person reach their full potential through their different interests; connecting with like-minded people in your community, bringing your expertise to that connection, and expanding that connection to groups in the United States or other countries takes what may have started as a small local idea and gives it a whole, new more global perspective. This is what I mean by partnering with like-minded people. It's important to bring a global perspective to smaller areas, where that global perspective may not be as strong as in some major cities. Because we all need to understand that everything we do impacts people everywhere, both near and far. I think everybody in the TOMODACHI program shares a similar perspective with their communities, which expands the TOMODACHI circle. To me, TOMODACHI means partnering with people who share this mindset to make the world a better place for everyone.