Q&A with TOMODACHI Program Participants and TOMODACHI Alumni: Honoka Kumazawa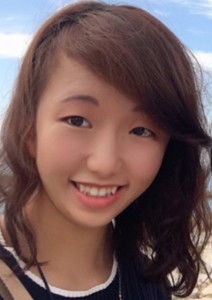 Honoka Kumazawa is an alumna of the TOMODACHI High School Women Career Mentoring Program in 2018. She serves as the TOMODACHI Alumni Intern for the Spring/Summer period starting from March 2022. Originally from Fukushima, she also participated in the TOMODACHI Generation Global Leadership Academy 2021. Through the encounters in these programs, she was exposed to and inspired by diverse ways of thinking and ways of living that are not bound by stereotypes. She hopes to work for an international organization in the future to resolve problems related to people, the environment, and agriculture. She is currently studying at the Department of Food and Agricultural Sciences at Fukushima University.
This interview was conducted online on March 24th, 2022 by TOMODACHI Alumni Intern (2021) Maho Suzuki based out of Tokyo.
Q1. How did you decide to participate in the TOMODACHI High School Women Career Mentoring Program and TOMODACHI Generation Global Leadership Academy?
As for the TOMODACHI High School Women Career Mentoring Program, I was very attracted to the catchphrase, "Meet a new yourself, take on a challenge," on the flier I saw at my high school. I had participated in the Belarus Friendship Mission when I was a freshman in high school. This program was organized by the government of Belarus, which was also affected by the nuclear power plant accident, to heal the physical and mental health of young Japanese students and to deepen exchange between the two countries. I learned many things through this experience and it motivated me to try many more new things after coming back to Japan. That is why I decided to participate in the TOMODACHI High School Women Career Mentoring Program.
In 2021, I participated in the TOMODACHI Generation Global Leadership Academy. Although COVID-19 had converged from its peak, and I was getting used to and settled into university life face-to-face, I did not have many opportunities to interact with students and adults outside my campus. I joined the program to broaden my perspective by meeting more people who are active in various fields and who view things from different perspectives, not just those I meet at my own university.
Q2: What did you learn the most from participating in your program? Did your participation change the way you think about yourself?
On the program, I learned the importance of sharing my opinions and thoughts with my friends and taking action to reach my goals without worrying about what others thought. I used to be afraid of being rejected when sharing my ideas, and used to think that I should not express them because I lack the ability to come up with the right answers. However, everyone on the program was respectful and listened to my ideas without judgement. In this way, TOMODACHI was a place where I could grow by having confidence in my ideas and sharing them with my peers. Also, we were able to prepare the presentation by taking into consideration the merits and demerits of each thought, rather than whether it was right or wrong. For me, someone who is always looking for the right answer and fearing failure or negativity, this experience was a wonderful way to break through such notions and break out of my shell.
These experiences at TOMODACHI have been very helpful in my activities at the international exchange club of my university. I wanted to share what I had learned through TOMODACHI with younger students. As the head of the club, I am able to hear the voices of all members and reflect them in the club's activities.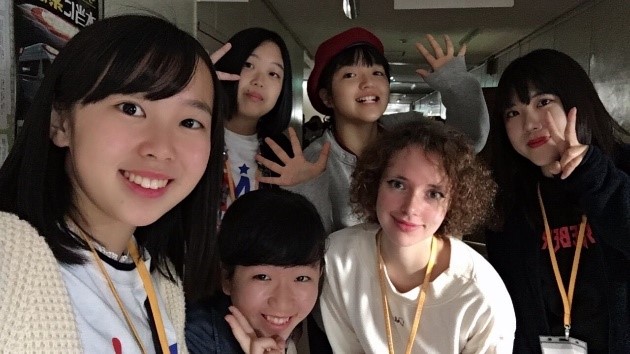 Q3. What made you major in agriculture and environment at your university?
Ever since I was in high school, I wanted to use my passion for international exchange and English to help those in need, and I knew I wanted to pursue a career in international cooperation. As I did a lot of research, I found that many children in developing countries are in search of food, which is the root of life, and they have to work to earn money and sometimes steal to survive, which prevents them from going to school. I thought that it is important to improve the environment for agriculture first in order to engage in agriculture, so I decided to focus on that as my major.
Currently, I am volunteering at the NPO Think About Education in Rwanda and helping the farmers to donate the proceeds of their produce to the NPO with students from my university's Department of Food and Agricultural Sciences. We sell our products at a weekly market held by the Agriculture and Forestry Club which I am also a member of.
It is a great honor to be able to contribute to education in Rwanda through agriculture, albeit indirectly. I hope to continue this project in the future.
Q4: What does TOMODACHI mean to you?
For me, TOMODACHI is a place where I can meet new people and new opportunities, and TOMODACHI always keeps me moving in a positive direction. Before I joined TOMODACHI, I was told by those around me to have a dream that was in line with "who I am", and that only a handful of people could work and play an active role overseas. I knew that these words were meant with me in mind, but they made me unsure of my own ideas and dreams. However, through the TOMODACHI program, I met people who strongly held on to their own dreams and beliefs in various fields and took action, which made me yearn for them. I will never forget how moved I was when they told me that I can make my dreams come true and that I have the power to do what I want to do. I believe that encounters with people can change a person. I truly want to be the kind of person who can push someone in a positive direction, and I also want to grow myself through encounters with others.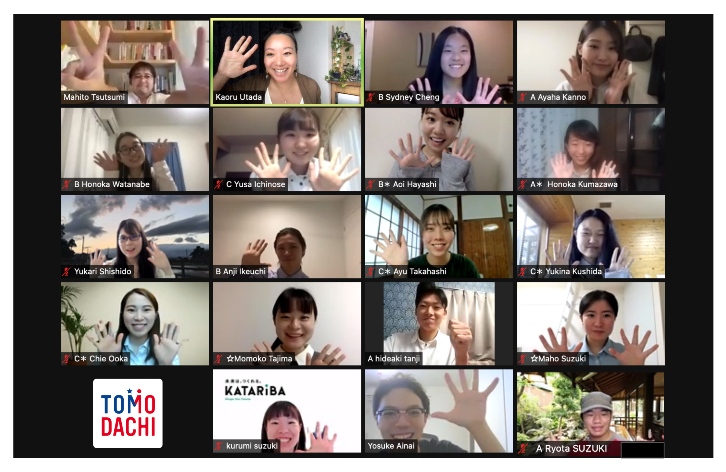 Q5. What are your future goals?
I haven't decided exactly yet, but I would like to get a job where I can use my knowledge and what I am good at to help others. For example, I am studying English and agriculture and agro-environmental improvement. Therefore, I would be happy if I could pass on this knowledge to people in developing countries through the Japan Overseas Cooperation Volunteers, work for a food company that works to protect the natural environment for water and trees, or hold educational events for children regarding nature conservation. I aspire to be a person who can act with kindness and humility, and who can involve others with a global perspective and locally.
Q6: Finally, tell us your motivation in this internship program and what you hope to accomplish. In addition, as a university student, do you have any message to younger students?
Through my internship, I would like to improve my communication and listening skills. Although society is becoming increasingly digitized, we can create great ideas that are better than AI by communicating and listening to each other, observing things from new angles, searching for clues to solve problems that have never been seen before. I believe that these ideas can be realized through cooperation and working as a team. Also, through discussions in English with TOMODACHI alumni, I would like to improve my English skills more than ever and gain a global perspective.
Finally, I hope that high school students will find a place where they can discover their potential and grow. If anyone feels that they are not doing well in their current place, I hope that they will actively meet people who support their vision, and continue to act with courage and hope toward self-realization. I hope that you will take advantage of the opportunities you get by stepping forward and expanding your own potential.