10th TOMODACHI MUFG International Exchange Program: Students Experience Studying Abroad in the U.S. Virtually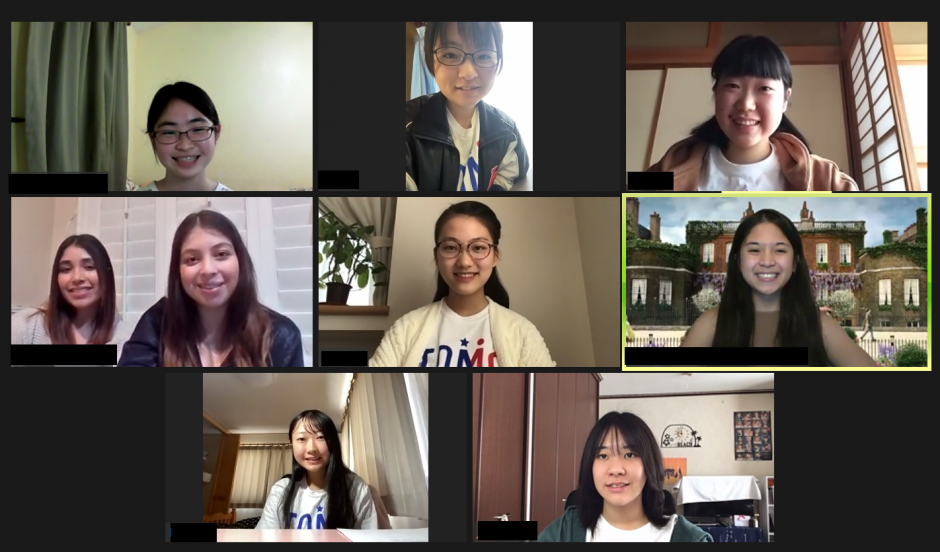 Thirteen junior high and high school students from Iwate, Miyagi, and Fukushima Prefectures participated in their final debriefing session on November 21, 2021 as part of the 10th TOMODACHI MUFG International Exchange Program. Everyone actively engaged in training sessions for about a month and a half despite the uncertainties of taking part in a virtual program.
At the orientation held on October 31, Mr. Kanetsugu Mike, Chairman at Mitsubishi UFJ Financial Group, Inc., and Suzanne Basalla, U.S.-Japan Council President & CEO, offered words of encouragement to the participants.
The program included a leadership training session conducted by the Japanese American National Museum. Additionally, students were able to participate in a virtual cultural exchange with high school students who were studying Japanese and their families living in California.
The leadership training session in Japanese allowed participants to learn about the Nikkei population by providing them with a general history of Japanese Americans. In the training conducted in English, participants presented their preliminary tasks learned in each group and further deepened awareness on various themes such as diversity, individuality, and assertiveness.
During the cultural exchange program held on November 14th, participants enjoyed connecting and interacting with families and high school students living in California in real time. In addition, four program alumni served as facilitators for the program to provide encouragement and generate excitement. Participants shared the original introductory videos they had made in advance. These videos displayed the students' uniqueness by showcasing various hobbies such as listening to music, learning English, performing Japanese tea ceremony, playing baseball, and cheerleading. Families and high school students from the U.S. reciprocated by sharing videos that allowed students to experience American culture. The videos included house tours and discussed holidays like Halloween and Thanksgiving. Students also shared their motivation for studying Japanese.
One of the participants shared that "[this experience] has motivated me to become a global leader who can enact change in this world. The numerous encounters and lessons learned throughout this program have taken me one step closer to my goal of becoming a global leader. This was a very enjoyable and influential experience. I would like to cherish the experience of meeting new people and the connections I developed within this program."