After Visits to Fukushima Prefecture and Tokyo, the TOMODACHI-Mitsui & Co. Leadership Program for American Delegates Concludes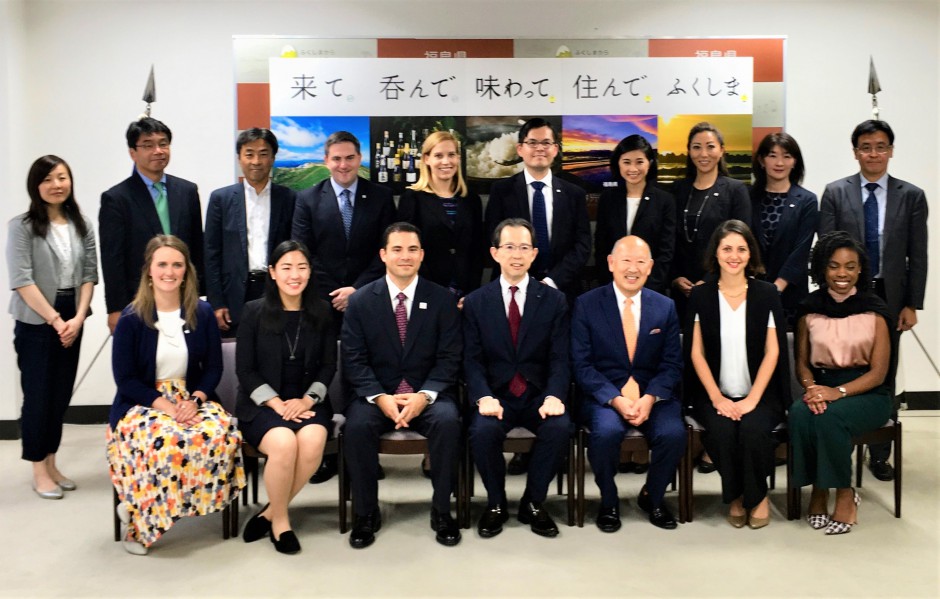 Ten young American professionals of diverse gender and career backgrounds from across the United States journeyed to Fukushima Prefecture and Tokyo in from July 6 to July 13 as participants of this year's TOMODACHI-Mitsui & Co. Leadership Program now in its seventh year.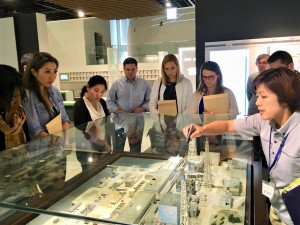 The delegation spent two-and-a-half days in Fukushima gaining valuable insight and perspectives from the program designed to cover three pillars, economic revitalization, innovation, and culture, and meeting with community leaders in the prefecture. Governor Masao Uchibori, a strong supporter of the TOMODACHI Initiative since its inception, took time from his busy schedule to meet with the visiting young Americans.
The journey continued in Tokyo, where delegates engaged in meetings with decision makers and senior executives in the business sector aligned with the program's pillars of innovation, entrepreneurship and leadership. During the last two days of their trip, the Americans quickly bonded with their ten counterpart Japanese delegates, who will travel to Silicon Valley and Washington, D.C. in September.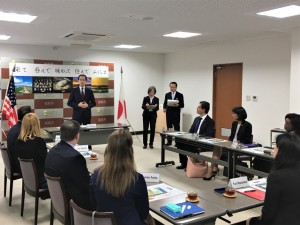 The week ended on a high note on Friday, July 12 with a dinner reception that recognized all twenty delegates in the 2019 program and was attended by over 90 guests, including many of the program's alumni.  Amongst those recognizing the delegates were Mr. Shinsuke Fujii, Representative Director, Executive Vice President – Mitsui & Co., Ltd.; Mr. Henry Seiichi Takata, Board of Councilors, U.S.- Japan Council (Japan), Representative Director, Syn Tech Japan Co., Ltd.; Mr. Michael Turner, Cultural Affairs Officer – U.S. Embassy Japan; and Ambassador Masaharu Kono, Special Envoy of the Government of Japan for the Middle East and Europe.
The TOMODACHI-Mitsui & Co. Leadership Program is designed to play an important role in building a "TOMODACHI Generation" of creative thinkers and driven doers who are invested in the future of U.S.-Japan relations. Now in its seventh year, participants will join the growing network of alumni united in their commitment to the prosperity and economic vitality of the U.S.-Japan relationship.