Twenty Southern California Students Visit Japan on the 8th TOMODACHI MUFG International Exchange Program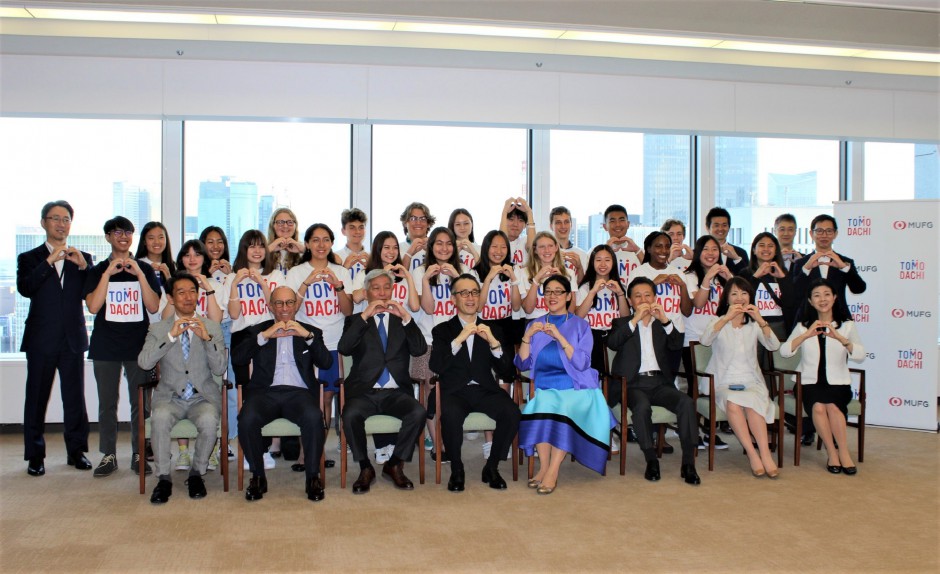 From June 22 to July 7, 2019, twenty high school students from Southern California visited Japan as part of the 8th TOMODACHI MUFG International Exchange Program.
In this eighth year of the program, the participating high school students visited Tokyo, Fukushima, and Hiroshima for two weeks. Through the program, the students experienced various cultural exchange activities and deepened their understanding of U.S.-Japan relations, disaster prevention, and sustainable social initiatives from many different perspectives.
The exchange program kicked off with the students' visit to the headquarters of Mitsubishi UFJ Financial Group, Inc. (MUFG) in Tokyo, where they attended a welcome reception. At the welcome reception, Mr. Kanetsugu Mike, President & Group CEO of MUFG, and Ms. Royanne Doi, Representative Director of the U.S.-Japan Council, encouraged the twenty high school students with words of advice.
During the weekend, participants experienced homestays with MUFG families. Not only did they learn about Japanese culture and customs, but many of the participants had unforgettable experiences and deepened the bonds with their host families.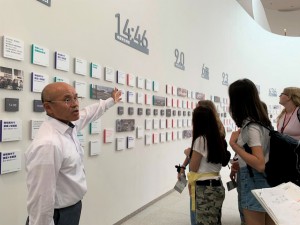 In the latter half of the program, the students visited Fukushima Prefecture, the first visit for the program. Mr. Katsunobu Sakurai, former Minamisoma mayor, shared his experience during the Great East Japan Earthquake and discussed the issue of restoration. Additionally, participants visited facility and buildings in Minamisoma and Namie, as well as local middle and high schools, where they formed friendships with the students.
In the Odaka district of Minamisoma, they met local residents creating new businesses. Hearing about the current rate of nuclear power plant accidents and the present condition of Fukushima directly from local people helped the participants learn the importance of connecting with local communities and conveying the current situation. Moreover, they were deeply impressed with local residents' efforts to create a sustainable town and become leaders.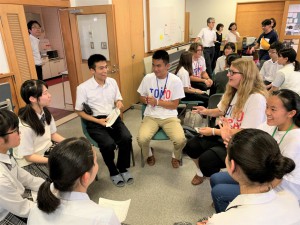 Visiting Hiroshima, participants had an opportunity to meet with Mr. Hidehiko Yuzaki, Governor of Hiroshima, and tour the Hiroshima Peace Memorial Park, following local students' guidance. Then, they learned of the damages caused by the atomic bomb and the stories of local people.
During the final presentation, participants were divided into uniquely themed groups and delivered their learnings from the program. The Farewell Party brought together host families and participants gave emotional goodbyes to their host families.
One of the participants, Emily Moore, reflected on the program, saying, "At first, I believed this program was only a cultural exchange, but I found out that I was very wrong. I am so glad to have learned many things on this trip and have met many people that experienced hardships. I do not regret any decision I have made and will use this trip to help me move forward in my life."
Another participant, Owen Siglin, mentioned, "This program has helped me learn more than I have in any other two weeks in my life. You can read about disasters such as 3.11 and Hiroshima in school, but actually hearing from people and seeing the ways they were impacted was much more powerful. I'm so thankful to have been chosen to come on this trip!"