Future Female Leaders in the TOMODACHI MetLife Women's Leadership Program Gain Leadership Skills and Network in Washington, D.C. and NYC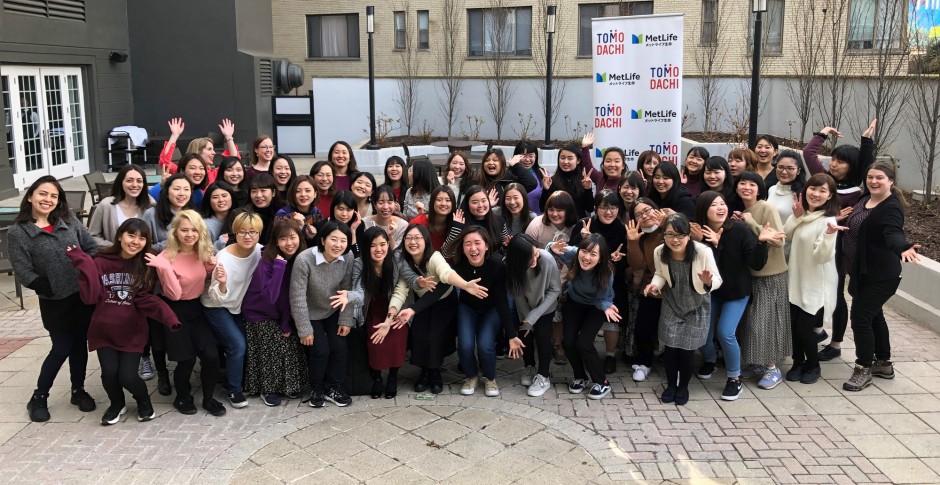 Fifty undergraduate female students from across Tokyo, Osaka, Naha, and Sapporo, participants of the TOMODACHI MetLife Women's Leadership Program (TMWLP), traveled to Washington, D.C. and New York City from March 20 to 27, 2019.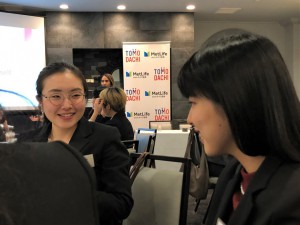 Each day of the trip was focused on one or two of the program's five core leadership competencies: collaboration, resilience, global perspective, paying-it-forward, and self-awareness. Throughout the trip, the participants engaged in group and individual reflection under the guidance of an American mentor.
The trip began with a series of intensive skill-building workshops on team work, presentation-giving, resilience-building, networking,and presentation-giving. Subsequent days included discussions on leadership with Susan Greenwell, Senior Vice President and Head of Global Government Relations at MetLife, Inc.; lunch with female Japanese diplomats; a panel discussion with Japanese female professionals organized by the Japan Institute for Social Innovation and Entrepreneurship (JSIE); and a networking dinner with professionals from a variety of fields. The weekend was spent with couples who shared how they work as a team to pursue dual careers and a fulfilling family life, and volunteering for community service organizations delivering groceries to low-income senior citizens, assisting the disabled, and planting trees in public spaces.
In New York, students exchanged views on leadership with American students at the Athena Center for Leadership Studies at Barnard College, and visited a variety of innovative businesses and organizations seeking to improve society through the use of technology and their work with underserved communities.
The final day of the trip was spent at MetLife headquarters in NYC. Participants received inspiration and advice from Laura Winthrop Abbot, Executive Vice President and Chief Operating Officer of the U.S.-Japan Council; Julia Trujillo, Senior Vice President, Chief Talent and Workforce Development Officer at MetLife, Inc.; and, Cindy Pace, Vice President, Global Chief Diversity and Inclusion Officer at MetLife, Inc. To conclude the trip, participants delivered final presentations in small groups, addressing what kind of leader they intend to be in the future.
"It is the end of the US trip, but my relationships will not end here. The confidence and community I have gained from this program will always help me move forward," said Kiyoka Oyabu, a student from Doshisha University.
The 100 students and mentors participating in the program will reconvene in Tokyo for an engaging and inspirational capstone Annual Conference on May 25 and 26, 2019 to celebrate completion of the program. Since 2013, TMWLP has impacted 538 women across Japan.
This program is made possible by the generous partnership of MetLife.