TOMODACHI MetLife Women's Leadership Program Mentees Meet with Influential Women Leaders in Washington, D.C. and New York City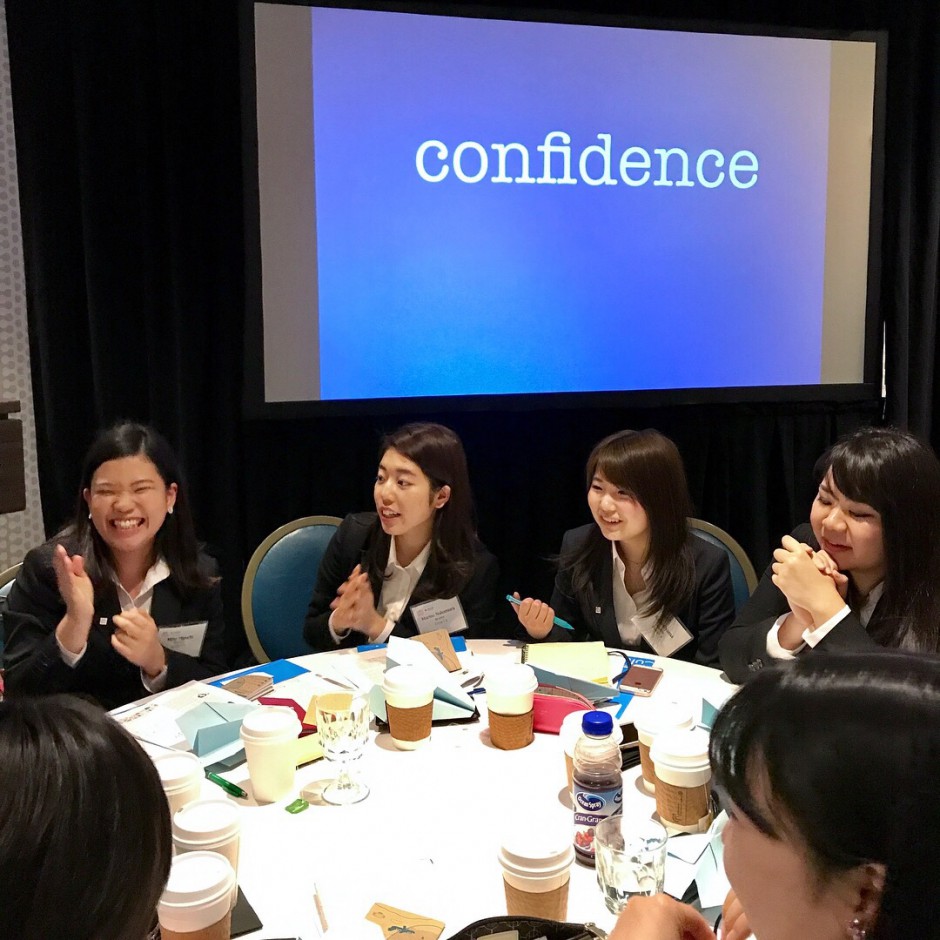 From March 21 – 29, 2018, 50 mentees who are part of the TOMODACHI MetLife Women's Leadership Program participated in activities and meetings in Washington D.C. and New York City where they met with influential women leaders and expanded their understanding of global leadership.
The kick-off in Washington D.C included a series of intensive skill-building workshops covering team work, giving presentations, networking, and building confidence. Subsequent days included discussions on leadership with Susan Greenwell, Senior Vice President and Head of International Government Relations at MetLife, Inc. and Irene Hirano Inouye, President of the U.S.-Japan Council and; a networking dinner with professionals from a variety of fields; lunch with female Japanese diplomats; a panel discussion with Japanese women professionals organized by the Japan Institute for Social Innovation and Entrepreneurship (JSIE); a U.S. Capitol tour; a "couples coffee" session where couples shared how they work as a team to pursue dual careers and have a fulfilling family life; and, volunteering at the Capitol Area Food Bank, repackaging food to be distributed throughout the DC metro area.
In New York, students exchanged views on leadership with American students at the Athena Center for Leadership Studies at Barnard College, Columbia University, and visited the NYC Tenement Museum. They also visited various businesses and organizations that use technology to bring communities together.
During the final day of the trip, the students visited the MetLife headquarters in NYC and presented on the leadership traits required in a world in which constant change and disruption are inevitable. They received feedback from Dr. Cindy Pace, Assistant Vice President of Global Diversity & Inclusion at MetLife, Inc., and learned about new approaches to human resource management from Susan Podlogar, Executive Vice President and Chief Human Resource Officer at MetLife, Inc.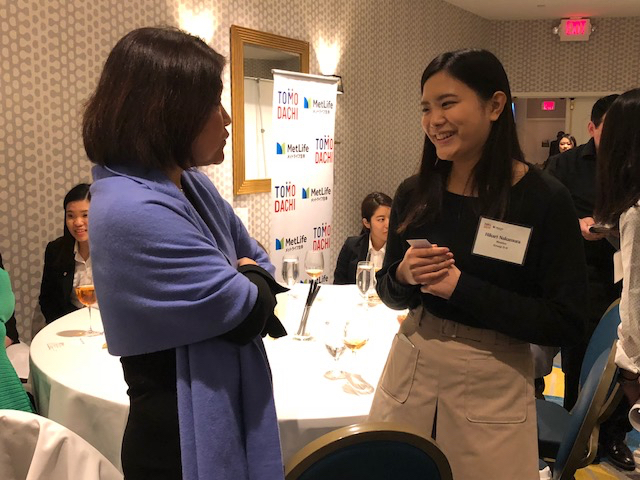 Discussion topics during the trip included how to collaborate in a team, the power of network, the importance of mentorship and paying-it-forward, and how to become a versatile cross-cultural leader. The trip provided a comprehensive view on leadership, in terms of career development and lifestyle.
Yuuka Hamazato, one of the participants from Okinawa University reflected on the U.S. trip and commented  "I have learned a lot through this program, especially about who I am and what I really would like to be in the future, and I feel more confident."
The 100 students and mentors participating in the program will reconvene in Tokyo for an engaging and inspirational capstone Annual Conference on June 9 and 10, 2018, celebrating the program's fifth year. The TMWLP has impacted 438 women across Japan since 2013.
This program is made possible with generous support from MetLife.