TOMODACHI Alumni Regional Framework theme event in Tohoku-Hokkaido Region; the TOMODACHI booth at the Sendai World Festa 2017 in Sendai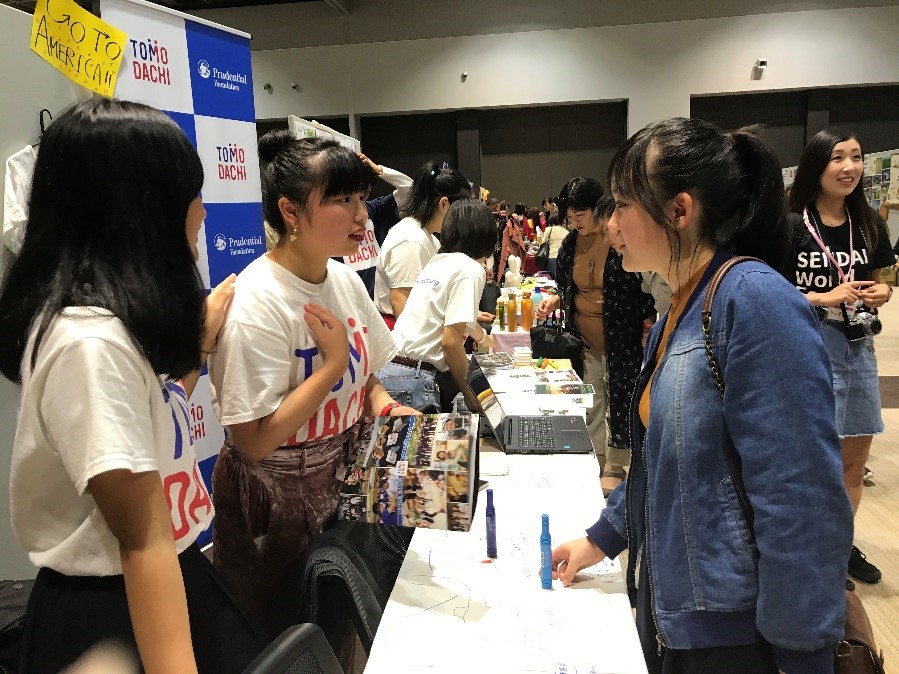 On September 18, 2017, Regional Leaders from the Tohoku-Hokkaido Region Team 1 hosted a TOMODACHI Booth at the Sendai Chikyu (World) Festa 2017 in Sendai, as part of the TOMODACHI Alumni Leadership Program. The event showcased different themes from each region.
At the TOMODACHI Booth, 13 alumni shared their TOMODACHI experiences, stories, and the impact the program had on their lives. More than 80 people stopped by the booth over six hours (10am – 4pm), with many commenting, "I want to know more about the TOMODACHI program" and "I wish I had known about TOMODACHI earlier." Additionally, Hikaru Sato and Miyu Sugita, the Regional Leaders of Tohoku-Hokkaido Region Team 1, compiled the alumni's stories, reports, and photos in an original booklet called, "Meet the TOMODACHI Generation."
The Sendai Chikyu Festa 2017 i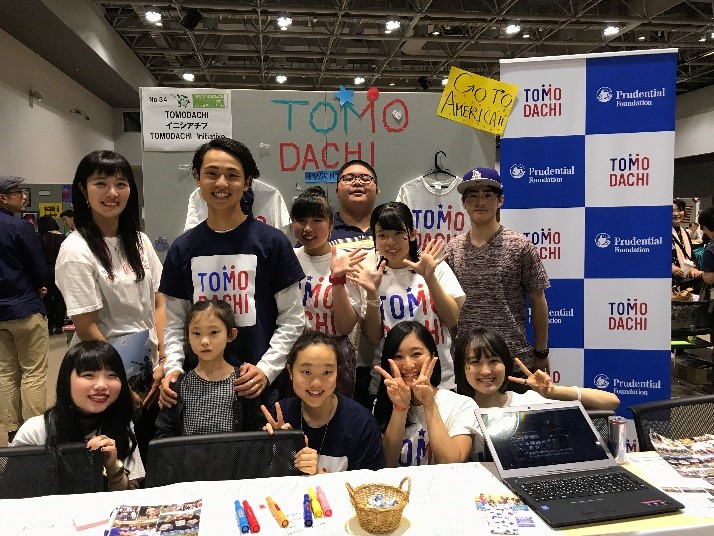 s organized by the Sendai Tourism, Convention and International Association (SenTIA). SenTIA is also an implementer of the TOMODACHI Dallas-Sendai Young Ambassadors Program.
The TOMODACHI Alumni Leadership Program is made possible by the generous support of The Prudential Foundation.