Over 900 Students and Faculty Inspired by the Young Americans on the TOMODACHI Goldman Sachs Music Outreach Program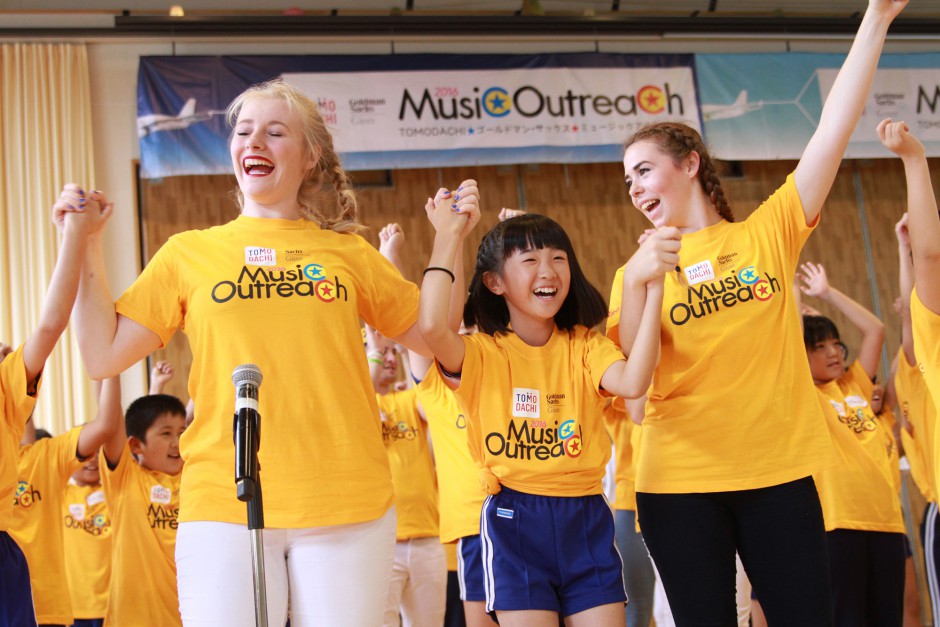 From September to November 2016 with support from Goldman Sachs Gives, the cast members from the American nonprofit organization Young Americans visited public elementary and junior high schools in the Tohoku region of Iwate, Miyagi and Fukushima prefectures for the TOMODACHI Goldman Sachs Music Outreach Program.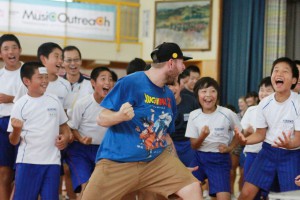 Since 1992, the Young American members have conducted educational outreach workshops through music and dancing at schools and communities. The Young Americans visit schools and work with elementary, junior high and high school students to create song and dance performances in a few days. Participants learn to work together through the universal language of music, while respecting each other's strengths and discovering their own potential. Through exchanges with the talented and energetic cast of the Young Americans, the students gain confidence and are inspired to learn about different languages ​​and cultures.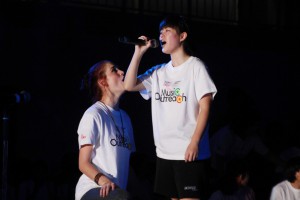 In 2016, this music outreach program was held at 6 elementary and junior high schools in which over 900 students and faculty members participated. Participating students made the following remarks after the program ended: "The exchanges with the Young Americans made me want to know more about America."  "I want to be able to speak English more." "I am extremely happy because I did not think I could sing and dance but I gained confidence through this program." The teachers also commented on the changes in the students. "I saw a new side in my students." "I watched the children flourish as they participated in the workshop."