TOMODACHI-Mitsui & Co. Leadership Program U.S. Delegates Return with Renewed Focus Towards U.S.-Japan Relationship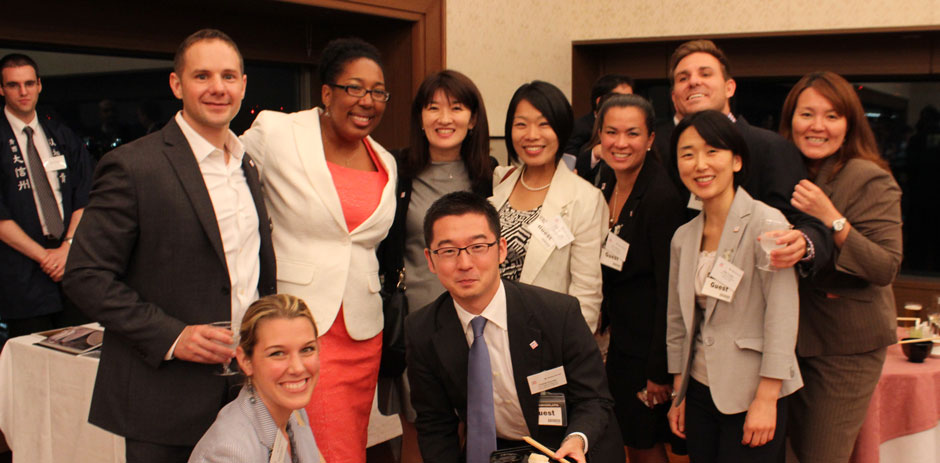 On June 27, 2014, the ten member U.S. delegation participating in the TOMODACHI-Mitsui & Co. Leadership Program capped off a week of cultural immersion, professional engagement, and international business correspondence at an enlivened and sociable dinner reception hosted by Mitsui & Co. at their headquarters in Tokyo. In its second year, the 2014 TOMODACHI-Mitsui & Co. Leadership Program connects and motivates rising young leaders in Japan and the United States to build networks and contribute to U.S.-Japan relations. Wrapping up and reflecting on a week of sessions and discussions with influential business leaders, U.S. embassy officials, and global innovators, the U.S. delegates, representing Boston, Chicago, Nashville, Detroit, Texas, and Honolulu, met with the 2014 Japanese delegates earlier in the day for an opportunity to have lunch with the U.S. Embassy Deputy Chief of Mission Kurt Tong.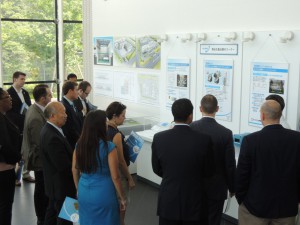 The U.S. delegates, inspired and emboldened by a fruitful week of hands-on experience and enriching bicultural discussion, continued their correspondence with the Japanese delegates over dinner, and discussed a heightened commitment towards a robust U.S.-Japan relationship in diverse fields ranging from energy to cultural exchange. Throughout the dinner, the U.S. delegates expressed both their admiration for Japanese culture and their motivation to expand their personal and professional commitments to foster enhanced business and social relationships with their Japanese counterparts.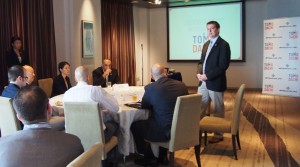 Over the course of their week in Japan, the U.S. delegates of the TOMODACHI–Mitsui & Co. Leadership Program absorbed a wide-ranging palette of Japanese culture and sights while meeting executives and leaders, including, Mitsui & Co. General Manager of Corporate Planning & Strategy Kenichi Hori, Lawson Inc. Chairman Takeshi Niinami, and UNIQLO/Fast Retailing CEO Tadashi Yanai. After participating in a breakfast dialogue with U.S. embassy officials representing the departments of Energy, Trade, Political, Public Affairs, and USAID, the U.S. delegates Benjamin S. Kennedy and Jeremy Rothschild leveraged their own work experience in philanthropic and cultural fields to engage  Minister-Counselor for Commercial Affairs Andrew Wylegala and Public Affairs Section Assistant Attaché Jeff Adler on questions concerning the U.S-Japan relationship in the automotive, industrial, and cultural spheres. Representative of the information and experience-rich week spent in Tokyo and Fukuoka, Kennedy effusively expressed his "excitement and gratitude" for the ability to connect with thought-leaders in the field of U.S.-Japan relations.
The group of U.S. delegates, constituting a broad geographic and professional diversity, fulfilled the 2014 program's goals of exploring the themes of "Entrepreneurship, Innovation, and Industrial Development," as they engaged U.S. embassy officials and Japanese business executives on issues of trade relationships, cultural partnerships, and opportunities for U.S. business growth in Japan. Setting a tone of connectivity and enhanced perspective, the U.S. delegation bid farewell to the Japanese delegates who will travel to the United States in September 2014, and continue to vitalize and deepen the future of U.S.-Japan relations. 
For detailed information on this program, click here