3rd U.S. Embassy-Keio SFC-TOMODACHI Entrepreneurship Seminar and Business Plan Competition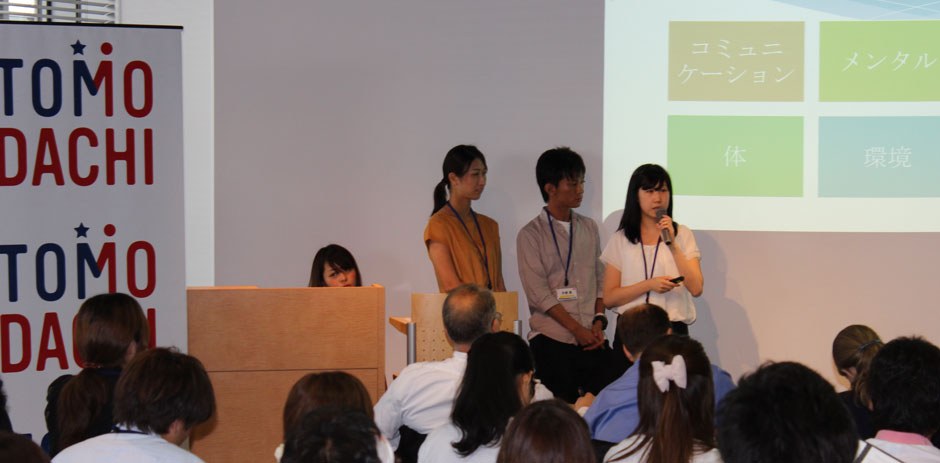 U.S. Embassy Tokyo, Keio University Shonan Fujisawa Campus (SFC), and the TOMODACHI Initiative partnered to hold the 3rd U.S. Embassy-Keio University Entrepreneurship Seminar and Business Plan Competition at the Keio University Hiyoshi Campus from September 2-6, 2013.
Twelve groups of entrepreneurs participated in this seminar and business plan competition, including students from Ritsumeikan University, Kyoto Sangyo University, Otaru University of Commerce, Miyagi University, University of Aizu, and Keio University.  
Throughout the week, the students attended entrepreneurship workshops and seminars, which focused on topics such as the importance of developing a mission and vision in order to take action and how to improve business ideas.  In addition, several sessions were given by young entrepreneurs who provided valuable and practical advice to the students.  The students also had an opportunity to engage with mentors to refine their business plans.  
The top eight groups presented their business plan proposals to a panel of seven judges from the private sector, U.S. Embassy Tokyo, and academia.   The judges provided feedback and comments to the students after each presentation, and one judge even showed interest in investing in a business idea for a fashionable bracelet or watch that is wirelessly connected to the wearer's cell phone.  In the event of an attack, the bracelet would send a signal to the owner's emergency contacts and displays their location.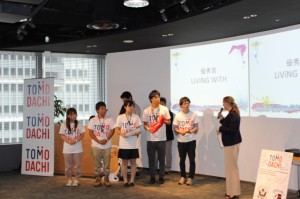 The judges evaluated the plans based on criteria such as innovativeness, achievability, and presentation and chose three final groups as the winners of the September seminar and business plan competition. 
The finalists were: LiVING WITH from Iwate Prefectural University and Morioka College, KSU from Kyoto Sangyo University, and Local Colonizer from University of Aizu. 
These three teams will have the opportunity to attend a follow-up entrepreneurship seminar in February 2014.
Photos