U.S. Senator Visits Rikuzentakata, Meets with TOMODACHI Students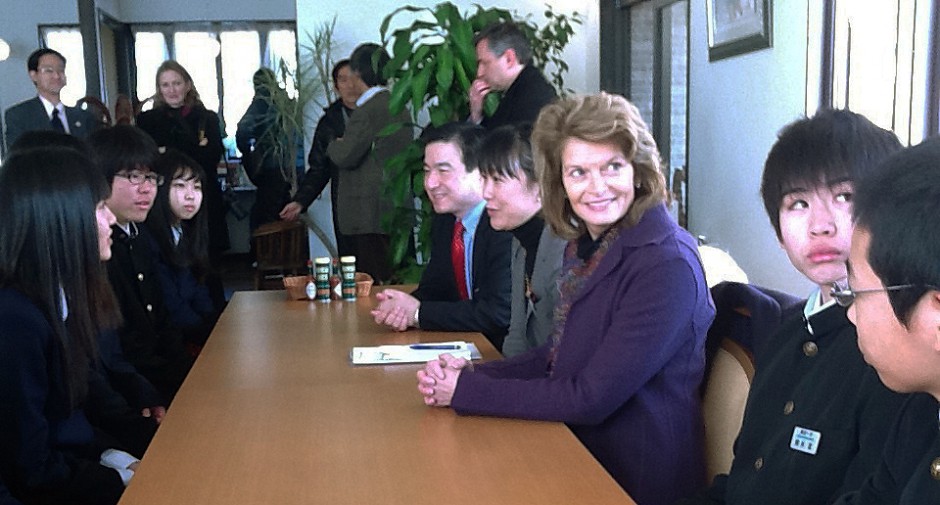 January 24, 2013 — U.S. Senator Lisa Murkowski of Alaska visited Rikuzentakata, Iwate Prefecture on January 19 to pay her respects to Monty Dickson, an English teacher and native Alaskan who died when the city was struck by a tsunamion March 11, 2011. Joining her were several TOMODACHI alumni who live in the area, including one who was one of Monty's students. Monty was also the nephew of a friend of the senator. 
During a conversation with the TOMODACHI students, Senator Murkowski told them that Alaska and Rikuzentakata share a special connection.  She noted that Alaska had also suffered from a great earthquake in the past and that Alaskans have kindly returned soccer balls and basketballs from the city that were lost during the March 11th disaster and washed up on shore in their state.
"You might feel that Japan and the United States are far apart, but we are closely linked across the vast ocean,"  said Senator Murkowski.