TOMODACHI CIE Grassroots Summit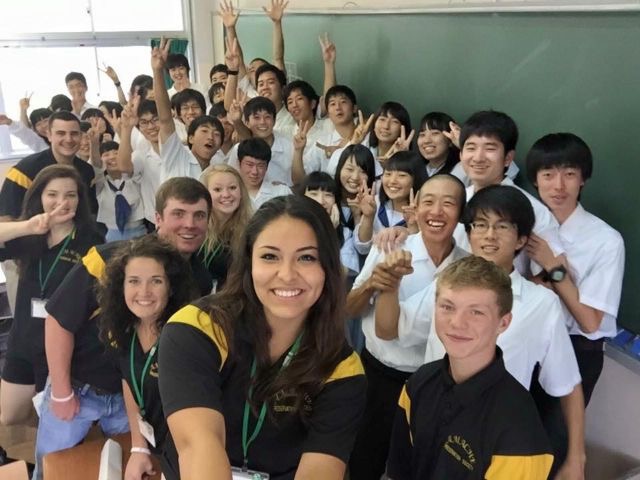 2019 TOMODACHI CIE Grassroots Summit in Hyogo and Himeji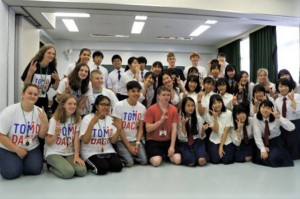 From June 25 to July 1, 2019, 10 students from Mount Vernon High School and 10 students from Tyee Middle School, both in Washington State, joined the 29th TOMODACHI CIE Grassroots Summit in Hyogo and Himeji, as part of the 2019 TOMODACHI CIE Grassroots Summit.
On June 25, participants arrived in Himeji via Kansai International Airport, experiencing enforced tightened security measures for the G20 Osaka Summit 2019.
The next day, they visited Himeji Castle, a World Heritage Site, and learned about Japan's history and cultural assets. In the afternoon, they participated in the Opening Reception of the 29th Japan-America Grassroots Summit in Hyogo and Himeji. Read More>>
2018 TOMODACHI CIE Grassroots Summit in Washington State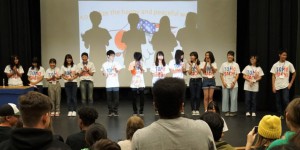 For eight days, from September 18 to 25, 2018, 15 students from Nara Unebi High School, along with three chaperones, joined the 28th Japan-America Grassroots Summit in Seattle and Washington, as part of the 2018 TOMODACHI CIE Grassroots Summit. Last year, students from Unebi High School hosted students from the Youth Commission of Macon-Bibb County (MBC), Georgia, during the 27th Japan-America Grassroots Summit 2017 in Nara.
This one-week Grassroots Exchange Program provided the Japanese students with an opportunity to learn about the history of U.S.-Japan exchange and the Japanese-American community by visiting sites in the area, such as the Japanese Cultural Community Center of Washington and the Nisei Veterans Center, in addition to attending the Japan-America Grassroots Summit. Read More>>
2017 TOMODACHI CIE Grassroots Summit in Nara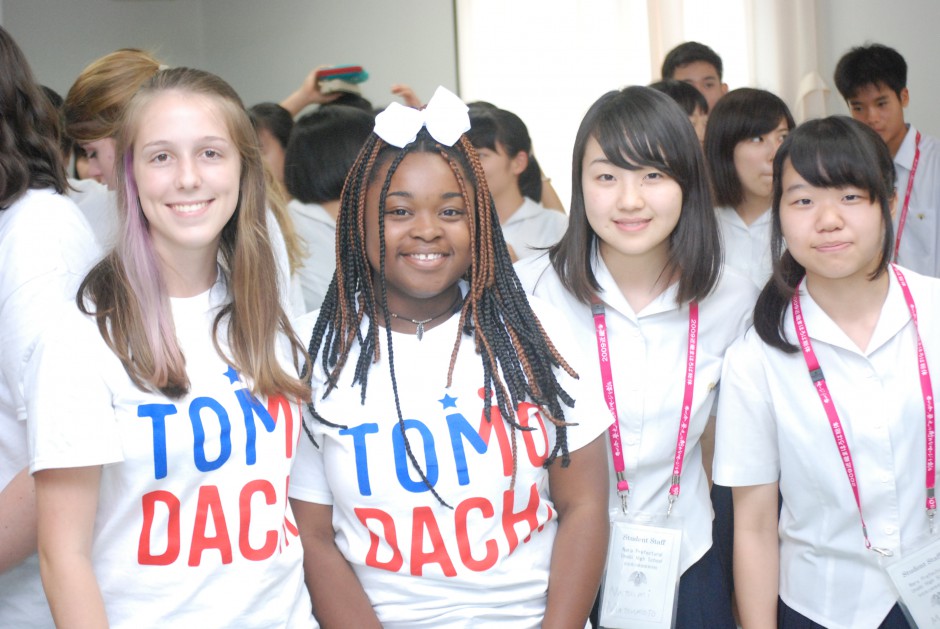 From June 27 to July 8, 2017, 15 students (1 middle school student; 13 high school students; and 1 college student) from the Youth Commission of Macon-Bibb County (MBC), Georgia, participated in the 27th Japan America Grassroots Summit 2017 in Nara as part of the TOMODACHI CIE Grassroots Summit. The students participated in cultural activities in Nara and visited Kurobe, Toyama prefecture, to celebrate the 40th anniversary of MBC's sister city relationship with Kurobe. Read More>>
2016 TOMODACHI CIE Grassroots Summit in Atlanta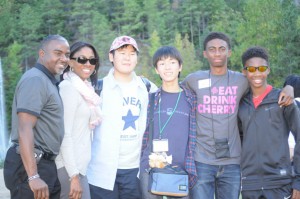 The TOMODACHI CIE Grassroots Summit supports 15 high school students (Chemistry Club members) and two chaperones from Uenogaoka High School located in Oita prefecture to attend the 26th Grassroots Summit, which will be held in Atlanta in October 2016. Students will participate in the broader summit agenda, as well as participate in programs uniquely developed for them. TOMODACHI has funded a youth element of the Grassroots Summit each year since 2012.
2015 TOMODACHI CIE Grassroots Summit in Oita
Program Description
This program sent 15 high school and college students from the "Amache Preservation Society," a volunteer group that helps preserve the site of "Granada War Relocation Center," also known as "Camp Amache" in Granada, Colorado, to the 25th Japan-America Grassroots Summit in Oita from July 6-13, 2015.
The Grassroots Summit, managed jointly by the John Manjiro Whitfield Commemorative Center for International Exchange (CIE) and the local Summit Executive Committee, is held alternately in Japan and America, and this year it will take place in Oita, Japan. The goal of the summit is to strengthen U.S.-Japan relations by fostering grassroots friendship. It also includes a homestay program aimed to promote exchange between American and Japanese citizens, regardless of age or language ability.
As 2015 is the 70th year anniversary of the end of World War II, the student members of the Amache Preservation Society will deliver three presentations to spread awareness and knowledge about the history of Japanese-Americans and their situation during and after the war; Camp Amache; and the Civil Liberties Act of 1988 that granted reparations to Japanese-Americans who had been interned during the war.
In addition to the presentations, the group will visit Ritsumeikan Asia Pacific University (APU) and a local high school in Oita for cultural exchange activities; participate in the Manjiro-Whitfield Workshop to talk about "the Peace Party"; visit Japan Sun Industries, a social welfare organization; and have an authentic Japanese experience through a three-night homestay.
For this program's photo album, please visit here.