TOMODACHI Honda Global Leadership Program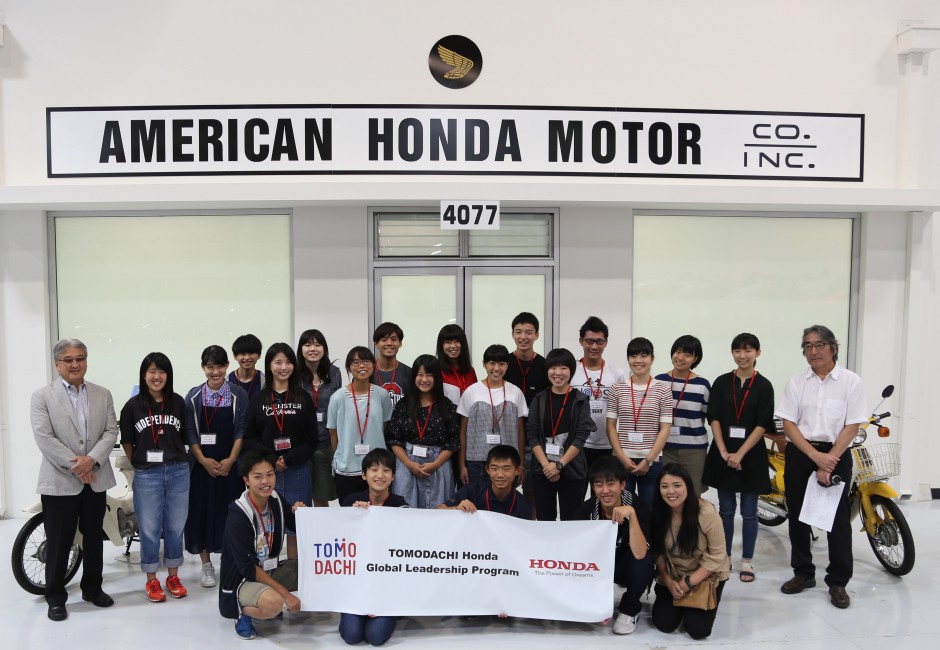 The TOMODACHI Initiative ("TOMODACHI") and Honda Motor Co., Ltd. ("Honda") have established a new program, "TOMODACHI Honda Global Leadership Program." This program originated from the success of the "TOMODACHI Honda Cultural Exchange Program" from 2014 to 2017, in which high school students from Iwate, Miyagi and Fukushima Prefectures traveled to California for a cultural exchange experience. Starting from 2018, participation will not be limited to students only from the Tohoku region, but will be open to high school students from all over Japan. The selected students will have the opportunity to travel for two weeks to Los Angeles, California, and Marysville, Ohio, where Honda's sales offices and manufacturing base are located.
This program aims to provide an experiential learning opportunity for the next generation leaders to enhance global leadership skills and experience cultural exchanges between the United States and Japan. This program seeks to challenge the next generation leaders by exposing them to people that are driven by their dreams and showing them corporate activities that will inspire them to put their dreams into action. The students will also have a chance to learn about American society and culture through interactions with local high school students and homestays.
For the 2018 press release, click here
To see 2014-2017 TOMODACHI Honda Cultural Exchange Program, click here
TOMODACHI Honda Global Leadership Program 2019
1. U.S. Program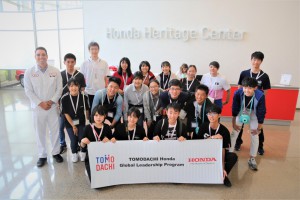 Twenty high school students, selected from across Japan, participated in the TOMODACHI Honda Global Leadership Program from August 17 to 31, 2019.  Before flying to the U.S., participants took part in a pre-departure program, researched site visit locations and gave presentations on their findings, practiced introducing their schools, and crafted rules for each group. In the U.S., inspired by the theme "The Power of Dreams," Honda's corporate slogan, the students took part in various programs designed to enhance their global leadership skills and prepare participants to navigate their own lives, challenge themselves, and make their dreams come true. More>>

2. Follow-Up Seminar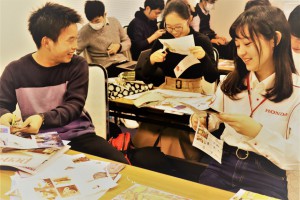 The Follow-Up Seminar of the TOMODACHI Honda Global Leadership Program 2019 took place from February 15 to 16, 2020 in Tokyo. The high school students who gathered from across Japan had participated in various kinds of leadership workshops, from the pre-departure program in June to the U.S. trip in the summer. More>>
TOMODACHI Honda Global Leadership Program 2018
1. U.S. Program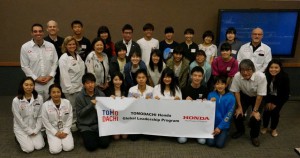 Twenty high school students, selected from across Japan, participated in the TOMODACHI Honda Global Leadership Program from August 15 to 29, 2018. After the day-and-a-half long program, the twenty high school students departed for Los Angeles and Torrance in California, and Marysville and Dublin in Ohio. Inspired by the theme "The Power of Dreams," Honda's corporate slogan, the students took part in various programs designed to enhance their global leadership skills and prepare participants to navigate their own lives, challenge themselves, and make their dreams come true. Read More>>
2. Follow-Up Seminar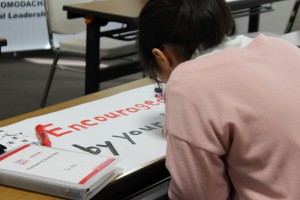 The Follow-Up Seminar of the TOMODACHI Honda Global Leadership Program 2018 took place from February 9 to 10, 2019 at Honda Motor Co., Ltd. The participants gathered from across Japan for the first time in the five months since their study trip to the United States in August of last year. To conclude the program, the participants actively took part in various workshops, including discussing the changes they experienced after the U.S. trip, creating a short movie to express gratitude toward people in the U.S., and sharing the strengths of one another. Read More>>