Twenty High School Students from All Over Japan Learn About Leadership and Dreams in the U.S.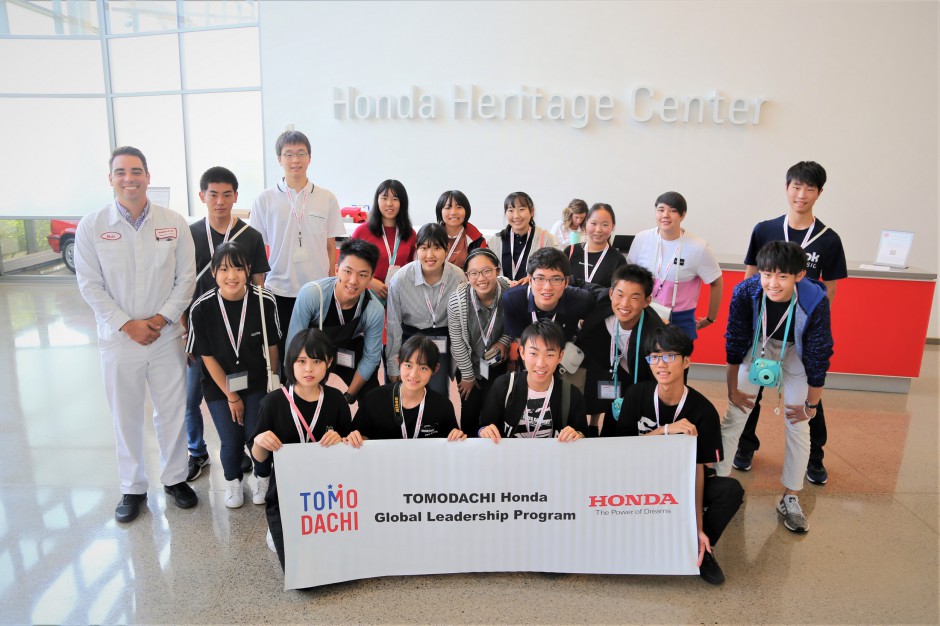 Twenty high school students, selected from across Japan, participated in the TOMODACHI Honda Global Leadership Program from August 17 to 31, 2019.
Before flying to the U.S., participants took part in a pre-departure program, researched site visit locations and gave presentations on their findings, practiced introducing their schools, and crafted rules for each group. In the U.S., inspired by the theme "The Power of Dreams," Honda's corporate slogan, the students took part in various programs designed to enhance their global leadership skills and prepare participants to navigate their own lives, challenge themselves, and make their dreams come true.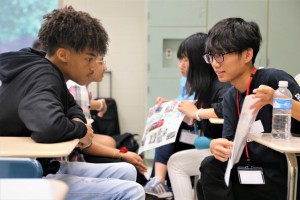 The first half of the U.S. program took place in Dublin, Ohio, where participants received a warm welcome from Dublin Coffman High School and Honda Motor Co., Ltd families and experienced homestays.
On the first day in Ohio, the participants visited Honda's manufacturing base, Honda of America Mfg., Inc., the largest Honda factory in the United States, and experienced ways the founders' philosophy continues to be passed on during the factory tour. Moreover, the students had the opportunity to observe the plant in the product development section, which is normally not open to the general public, and hear some developers share their thoughts about the "Power of Dreams."
At Dublin Coffman High School, participants took great effort to introduce Japanese schools during the cultural exchange session. Also, they visited the Ohio State University and Columbus Japanese Language School.
In the latter half of the program in California, participants visited American Honda Motor Co., Inc. headquarters and received a warm welcome from local staff, and took part in additional homestays.
At the Japanese American National Museum, participants learned the history of Japanese Americans and were impressed by their mentality and leadership. Moving to the Honda museum, participants had the valuable opportunity to meet Takuma Sato, a professional racing driver, and heard firsthand how he is driven by his dreams.
Next, they visited University of California, Los Angeles (UCLA), Japanese American Cultural & Community Center (JACCC), and other sites. At Torrance High School, they had an opportunity for cultural exchange with local high school students, and participated in musician Daniel Ho's program. Those opportunities brought many new encounters and fulfilling days.
To conclude the U.S. program, the final presentation was held at American Honda Motor Co., Inc. headquarters, where participants presented their Power of Dreams Cycles. The TOMODACHI Initiative expects each participant will make further progress to realize their dreams as global leaders through their valuable experiences in the U.S. program.
This program is made possible by the generous sponsorship of Honda Motor Co., Ltd.