TOMODACHI U.S.-Japan Clean Energy Local Partnership Program
TOMODACHI U.S.-Japan Clean Energy Local Partnership Program 2015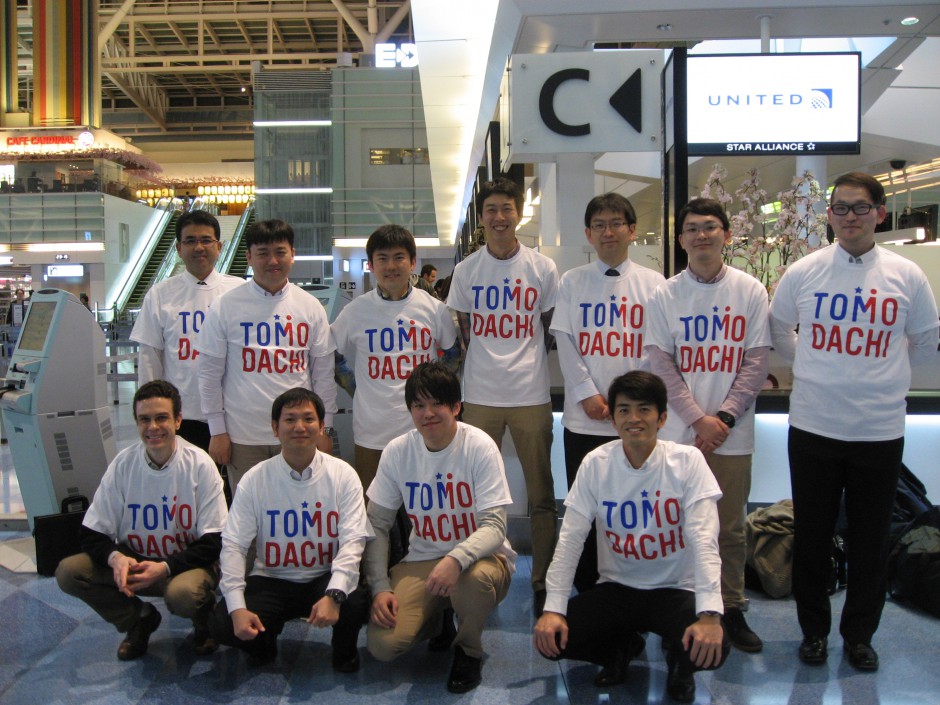 The reassessment of Japan's energy profile that began with the tragic March 2011 Tsunami Disaster and nuclear accident has opened opportunities for bilateral collaboration on advancement of clean and renewable energy. 
Complementing ongoing ministry-level dialogues on energy cooperation, the proposed program aims to support efforts to engage on clean energy at the local level by bringing forward-looking and influential prefectural, municipal, private sector, and non-governmental organization representatives together with counterparts in the United States to see and learn firsthand how local communities and state governments stateside have implemented green energy policies that put themselves ahead of the national curve. 
From April 5-15, 2015, ten Japanese young professionals visited three cities in the United States on the TOMODACHI U.S.-Japan Clean Energy Local Partnership Program: Sacramento, San Francisco, and Denver. Through the program the participants visited smart communities, toured energy efficient buildings, and learned about leading-edge renewable and smart energy systems in the United States. Through meetings with government officials, national laboratory researchers, industry representatives, NGO leaders, and citizens groups, program participants gained exposure to U.S. clean energy technology and policy, examined how these might be applied in their home communities, and interacted with potential U.S. partners. 
To further the objectives of the Tohoku Green Communities Alliance established by President Obama and Prime Minister Noda in 2012, the program included participants from tsunami-impacted areas of Miyagi prefecture in Tohoku, a region poised to adopt the latest microgrid and other clean energy technologies as it rebuilds from the March 2011 disaster. 
The visit follows the TOMODACHI sponsored Tohoku Green Communities Alliance Exchange Program in November 2012 when they traveled to Golden, Colorado and Greensburg, Kansas.
Tohoku Green Communities Alliance Exchange Program 2012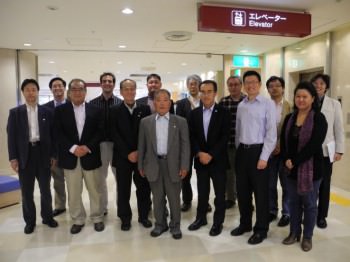 The Tohoku Green Communities Alliance Exchange Program introduces Japanese community leaders from the disaster-affected Tohoku region to U.S. approaches to smart communities.
This program focuses on smart communities, which includes utilizing urban planning, energy efficient buildings, and renewable and smart energy systems to facilitate communities' rebuilding efforts after a natural disaster. Through meetings with government officials, researchers, industry representatives, NGOs, and citizen groups covering these issues, program participants enhance their understanding of U.S. experiences and examine how they might be applied to rebuilding their communities.
The program was implemented through a partnership between the U.S. and Japanese governments with support from the TOMODACHI Initiative and encouraged a comprehensive, systematic, and thorough exchange of ideas and information. It is one of the bilateral programs under the Tohoku Green Communities Alliance that was announced by President Barack Obama and Prime Minister Yoshihiko Noda during their April 30, 2012 summit.
Participants in the 2012 program included local officials from Rikuzentakata City of Iwate Prefecture; Watari-town, Natori Town and the prefectural government of Miyagi Prefecture; Minami-Soma City, Soma City, and Shinchimachi of Fukushima Prefecture; and the Tohoku Electric Power Company. They travelled to the United States from November 4-11 to visit the U.S. Department of Energy's (DOE) National Renewable Energy Laboratory (NREL) in Golden, Colorado and received an overview of DOE's experience with sustainable community development. NREL develops renewable energy and energy efficiency technologies and practices, which have helped to shape clean energy alternatives for powering communities. Participants also traveled to Greensburg, Kansas to understand how that city, with support from DOE, rebuilt in an environmentally sustainable manner after 95 percent of the community was devastated by a natural disaster in 2007.