TOMODACHI Generation: Haruna Shiraiwa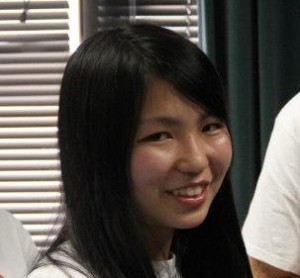 Haruna Shiraishi was a first- year student at Taira-Shougyou High School in Iwaki City, Fukushima prefecture when she  participated in the TOMODACHI Summer 2012 SoftBank Leadership Program at the University of California, Berkeley, which focused on global leadership development and community service.  After returning to Japan, she established TOMOTRA with friends from the program, a company which provides tours to Iwaki to boost tourism in their city.  TOMOTRA has partnered with H.I.S. and has been offering tours to Iwaki from Spring 2013.
On March 11, 2011, I was 14 years old and in my second year of junior high school.  When the earthquake struck that afternoon, I was at home – 500 feet away from the coastline. I ran to the community center nearby with my neighbors. After that day, I began living in evacuation centers and houses of relatives for an extended period of time.
There is only so much a 14-year-old can do. I spent days feeling powerless and frustrated as I watched the adults around me work tirelessly on rescue and recovery efforts. While searching for ways a teenager such as myself could contribute, I learned about the TOMODACHI 2012 SoftBank Leadership Program. It provided an opportunity to learn about what I could do to help my community recover from the disaster. Honestly, if this disaster did not occur, I may not have thought about what my hometown means to me, nor would I have imagined taking the initiative to do something for my community.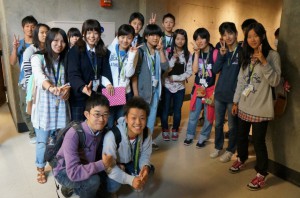 What I remember most from my 3-week experience in the United States is the Y-PLAN Program at UC Berkeley. I learned new styles of problem solving and teamwork that would not have been taught in a Japanese classroom. For example, we split up into small teams of 3 to 4 students, found a problem that needed to be solved in the city of Berkeley, identified a solution, and thought about how we could help revitalize the community. From this workshop, I learned that in order to gain economic prosperity, we must find ways to attract people first. My home town, Iwaki had over 10 million tourists every year before the earthquake. The number dropped to 3 million. In order to revitalize my community, I came up with the idea of TOMODACHI TRAVEL, so called TOMOTRA, which is to plan and to operate a tour by high school students.
After I came back to Iwaki in August of 2012, I began a tourism project with the help of friends and team members in my hometown of Iwaki who shared my vision. However, I did not know where to start. I also had never really thought about what Iwaki's charms were, much less thought about how to build a concept for a sightseeing tour. That was my first hurdle. In the midst of all this, I had an opportunity in December to present Iwaki's charm to 800 board members and employees of HIS, a travel agency. That served as a catalyst for my team to create not only an Iwaki bus tour but also a TV commercial to promote the tour. This is something I would never have been able to do by myself. I was able to achieve this thanks to support from my TOMODACHI friends and teammates, HIS staff, and adults in the community.
I learned through my TOMODACHI experience the importance of trying without fearing failure. I learned that it is okay to fail because you can learn from the experience. My current dream is to work in the field of education to spread a new way of learning in Japan – not simply to memorize but to think, like the Y-PLAN taught me.
It is because of my experience on the TOMODACHI program that I am able to make this bus tour a reality. This is an ongoing effort and a precious experience. Thank you very much for helping me realize my dream to help revitalize my community.
TOMOTRA in Iwaki City Bus Tour
TOMOTRA, which was established by participants of the TOMODACHI Summer 2012 SoftBank Leadership Program, along with the travel agency HIS, has organized a 1night 2day trip to Iwaki City in Fukushima prefecture.  To make a reservation with HIS Travel, click here (tours are in Japanese only)