The TOMODACHI U.S.-Japan Youth Exchange Program Concludes with Successful Presentations by the 12 Participating High School Students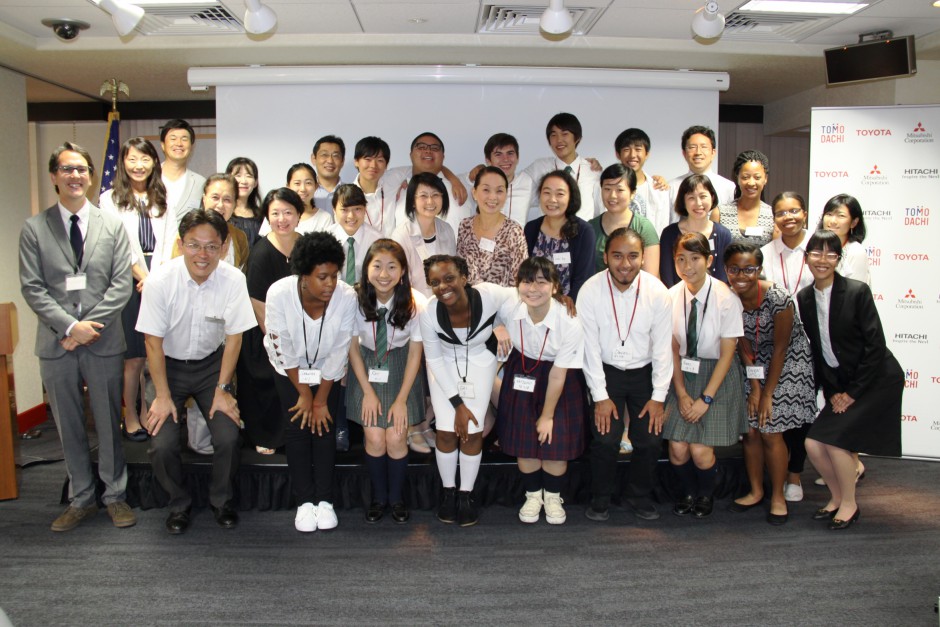 From July 15 to August 15, 2017, 12 high school students (six students from Washington, D.C., public high schools, three students from Keio Shonan Fujisawa High School, and three selected TOMODACHI alumni (past program participants) from the Tohoku region) participated in the TOMODACHI U.S.-Japan Youth Exchange Program 2017, which took place in Washington, D.C., Tokyo, and Tohoku. Summer 2017 marks the fifth year of this two-way, month-long exchange program. This year's program kicked off with a three-day dorm stay at George Washington University, where the students immediately jumped into exploring and reflecting on American history and culture through visits to national museums and monuments, as well as deep immersion in the local Washington, D.C., community. Students met with community leaders, took workshops (on topics ranging from social entrepreneurship and photojournalism to hip hop, slam poetry, and quilting), engaged in community service, met with immigrants, learned about the work of local NGOs, visited corporate offices, and attended a career panel. In addition to the formal daytime program, Japanese students were placed in homestays with local families, which gave them another view of the diversity of American life.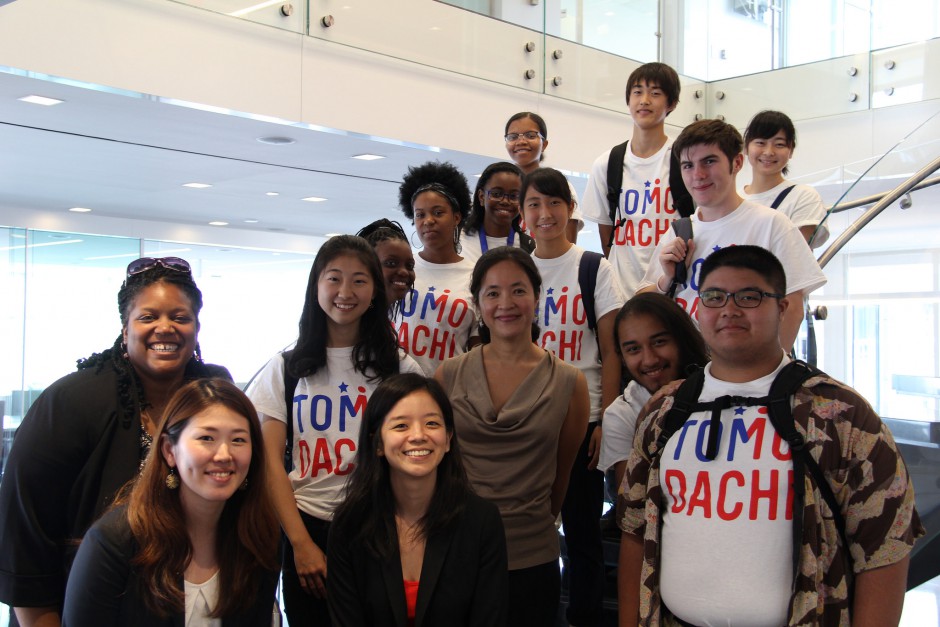 During their stay in Washington, D.C., the students visited the office of Toyota Motor North America, Inc., one of the contributors to the Program, to hear stories from various professionals about their careers. After the visit, one of the participants, Rey Koizumi, learned to "take every chance when it is given to you and you'll start seeing a new path that you never were able to realize before." The participants also met with a Japanese American internee, a Hiroshima bombing survivor, and a formerly incarcerated young poet. Meeting them allowed the students to learn from first-hand accounts about the importance of hope and looking forward when faced with adversity. These lessons in resilience resonated with the students during the second half of the program in Japan, which the TOMODACHI students visited from the end of July to August 15. The students traveled to Tokyo as well as Kesennuma and Minami Sanriku, coastal towns devastated by tsunami, to meet and learn from many individuals rebuilding their communities after the Great East Japan Earthquake.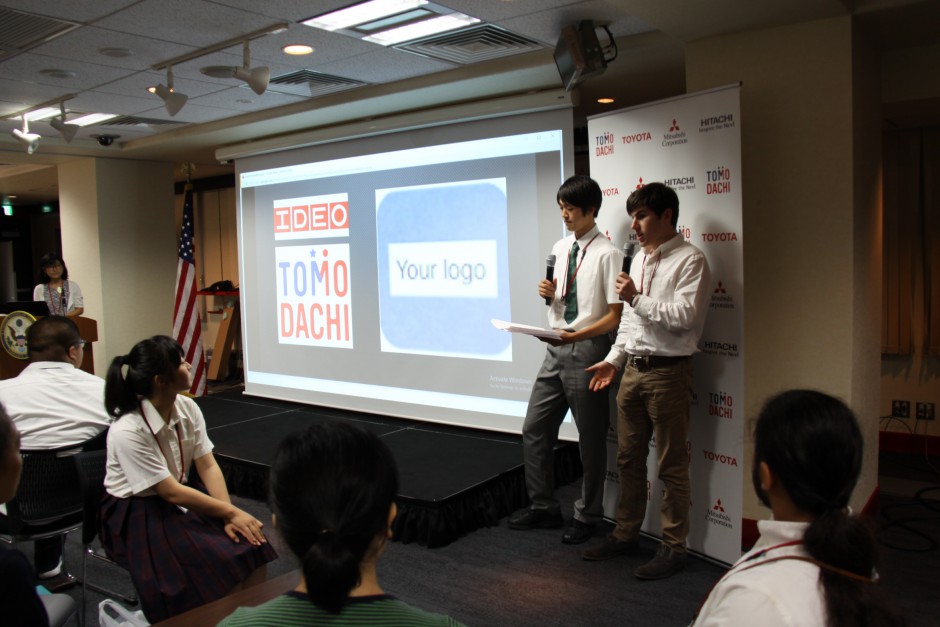 On August 14, the students presented their learnings from the program at the American Center Japan. The presentations took various forms, including Kamishibai, a traditional Japanese form of storytelling, and documentary videos. After the presentations, the participants enjoyed a reception to mingle with the guests who attended to celebrate the students' achievements through the program.
Skyy Genies, one of the participants of the program, said that she was very impressed by the positive attitude of the people she met in the disaster-affected areas in Tohoku, and that she will always remember to "keep [her] energy up and stay positive despite any hardships."