TOMODACHI Presents KanKan-SCOA Summer Camp in Kesennuma Oshima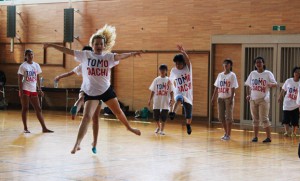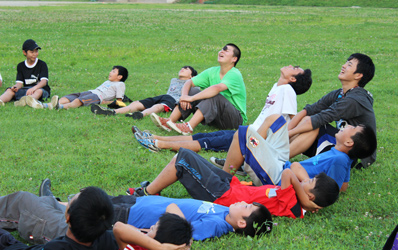 From August 13-16, 2013, 60 kids from Fukushima and Oshima participated in a cross-cultural summer sports camp organized by Kankan and SCOA (Sports Camp of America). The camp gave the Japanese children a chance to experience American culture through sports and interactions with the American college students serving as counselors. Through team sports, BBQs, and other American camp activities, the Japanese children, none of whom had ever been to the United States, learned that they can become friends with people from a different culture.Moreover, the American counselors were exposed to Japanese culture and youth and learned firsthand how rewarding it is to positively impact youth.

 This program is funded by TOMODACHI's Fund for Exchanges through generous contributions from Toyota Motor Corporation, Mitsubishi Corporation, and Hitachi, Ltd. 
Photos