Our Mission
The TOMODACHI Initiative is a public-private partnership, born out of support for Japan's recovery from the Great East Japan Earthquake, that invests in the next generation of Japanese and American leaders through educational and cultural exchanges as well as leadership programs.
Our Vision
We seek to foster a "TOMODACHI generation" of young American and Japanese leaders who are committed to and engaged in strengthening U.S.-Japan relations, appreciate each other's countries and cultures, and possess the global skills and mindsets needed to contribute to and thrive in a more cooperative, prosperous, and secure world.
Our Approach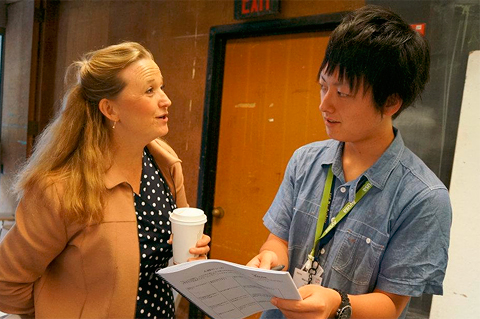 To achieve our goals, TOMODACHI focuses on building partnerships among interested businesses, organizations, communities, and individuals. Utilizing the support of the United States and Japanese governments, TOMODACHI works to:
Increase the number of U.S. and Japanese students studying in each other's countries; promote cultural awareness and exposure between the United States and Japan; support programs in academics, language, sports, and culture; and expand opportunities and support for entrepreneurs and future leaders

Connect financial, human and in-kind resources directly with projects and organizations that advance the goals of the TOMODACHI mission
Directly sponsor signature projects that advance the goals of TOMODACHI
Our History
In the aftermath of the Great East Japan Earthquake of March 11, 2011, the United States military and Japan Self-Defense Forces worked together successfully in Operation Tomodachi to provide immediate humanitarian relief to the Tohoku region. Building upon this cooperation and spirit of friendship, the United States and Japan launched the TOMODACHI Initiative. TOMODACHI is led by the United States Government and the U.S.-Japan Council, a tax-exempt non-profit organization, and is supported by the Government of Japan, corporations, organizations and individuals from the United States and Japan.