TOMODACHI Alumni Regional Framework Welcome Event in Kyushu Region:Self-Fulfillment and Solving Problems of Social Shifts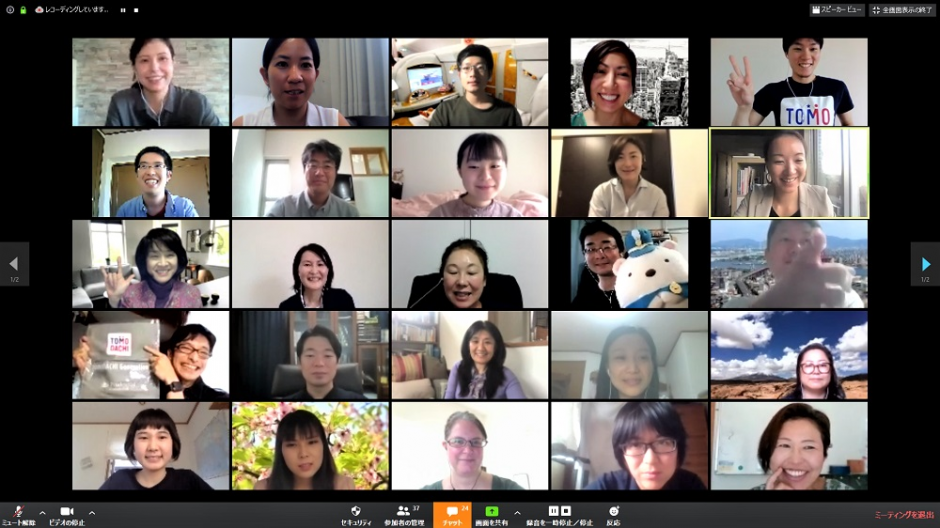 On May 17, 2020, the Kyushu region kicked-off its first online TOMODACHI Alumni Regional Framework Welcome Event in 2020, due to the coronavirus (COVID-19) crisis, with about 50 TOMODACHI Alumni and United States Department of State program alumni joining and gathering online. The event was jointly hosted by the U.S. Consulate in Fukuoka, and organized by Haruka Kurosawa, Regional Leader, and Taito Kameishi, Regional Mentor.
It began with opening remarks by Fumie Hayashi, a PR Manager at Prudential Holdings of Japan, Inc., and Yuki Kondo-Shah, Public Affairs Officer at the U.S. Consulate in Fukuoka.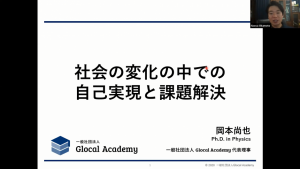 In the first half of the event, Naoya Okamoto, committee chairman of the General Incorporated Association Glocal Academy and a member of the 2018 International Visitor Leadership Program (IVLP) through the United States Department of State, discussed the topic of "Self-Fulfillment and Solving the Problems of Social Shifts." He shared universal ways of thinking to achieve self-fulfillment and successfully solve problems even during this coronavirus crisis.
He said, "The question of 'what action makes you happy?' is the beginning of self-fulfillment." Based on this remark, many participants noted they found new perspectives on their education and future plans.
In the latter half of the event, a small group workshop was implemented for participants to exchange ideas about a career counseling event for junior high school students in Iizuka City in fall 2020.  Six TOMODACHI Alumni facilitated the workshop, as participants considered how they could help junior high school students facing difficulty envisioning their future careers. They came up with many ideas: inviting TOMODACHI Alumni with diverse career experience to be advisers at the event, hosting an "interactive event," where TOMODACHI Generation members share stories of success and failure in their careers, and holding an event focused on communication with self-respect, as is emphasized in the U.S., among other suggestions.
Regional Leader Haruka Kurosawa, a schoolteacher at a public junior high school as a Teach For Japan fellow, said, "The relationship between the U.S. and Japan, including through the TOMODACHI Initiative, has given me a lot of opportunities. I would like to be someone who can give back to the TOMODACHI Generation and children in the Kyushu region using my experiences and knowledge."
After the event, one participant commented, "I had a productive discussion with the other participants on what we can do for promising youth," among other comments.  Kyushu region members will create a team to prepare for the career counseling event in the fall and plan opportunities to think and learn with junior high school students in Iizuka City.
The event was held as a part of the TOMODACHI Alumni Regional Framework, the TOMODACHI Generation Alumni Leadership Program supported by Prudential.