Winning Students Travel to Silicon Valley to Learn Entrepreneurship and Critical Thinking to Solve Social Problems
From February 11 to 15, 2019, the students of the winning team of the 8th U.S. Embassy-Keio SFC-TOMODACHI Entrepreneurship Seminar participated in the Silicon Valley Study Tour and made several breakthroughs, which helped them realize their business ideas and find important new perspectives, through interactions with local entrepreneurs, investors and students.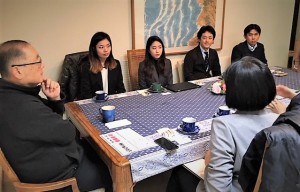 During the five-day visit to the United States, students visited Plug and Play, a facility that hosts many startups, and Google, a company known for their driven and talented employees, where the students had the opportunity to learn from people with various backgrounds. Through daily reflections with students and staff members, the students turned their new experiences and knowledge into personal development and team growth. The students were incredibly honored to have the opportunity to meet many specialists, including Stanford University Professor Emeritus Dr. Daniel Okimoto, venture capitalist Tsunesaburo Sugaya, and Hitoshi Kawanabe. Each specialist shared their personal and unique perspectives with the students and inspired them. The students also had opportunities to meet with Mark Kato, CEO, Silicon Valley-Japan Business Consulting, and Devang Thakor, Principal Consultant, Anioplex, LCC, who reminded the students of the importance of entrepreneurship, and provided them with tips and guidance on ways to become leaders with globally competitive skills.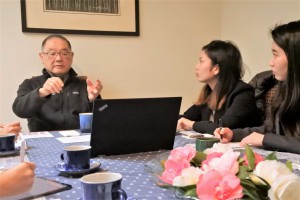 One of the students commented, "Through the study tour, we realized that it is crucial to understand the people we would like to help, as well as the roots of any social challenge that we try to tackle, and to consider what we can do about such challenges. We also learned not to be afraid of failure and to continue to step forward."
This program is made possible by generous support from the Boeing Company.