WAW! MetLife Symposium: Alumni Advancing Gender Equity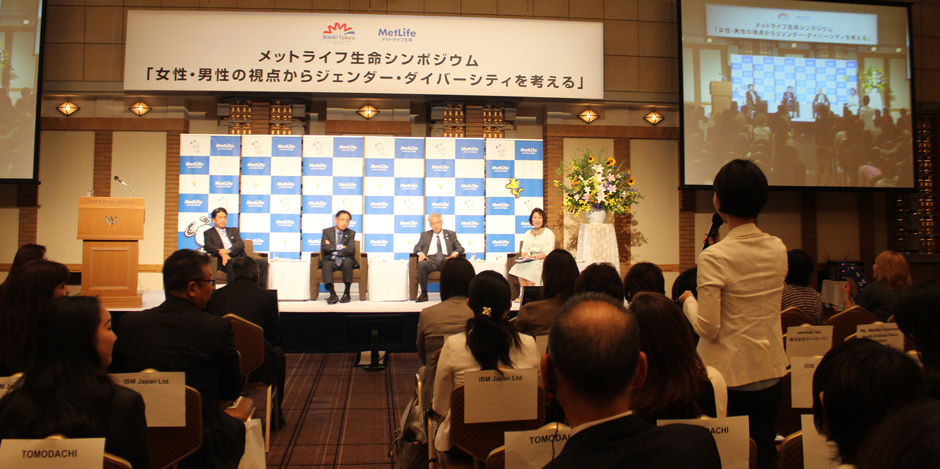 "I want to be a game-changer who could change the system because of my added value to the workplace." – TOMODACHI Alumna
On August 27, 11 TOMODACHI alumni participate in a symposium on "Challenges on Gender Diversity: Women and Men," hosted by MetLife as an official side event of WAW! Tokyo 2015 Shine Weeks.  The Japanese government aims to increase female managers by 30% by 2020, and the Symposium speakers offered guests and TOMODACHI alumni insights of leadership challenges and strategies for gender equity.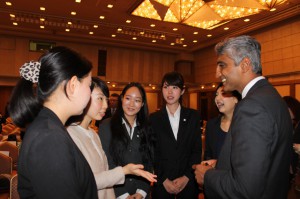 Ambassador Extraordinary and Plenipotentiary of Japan for Women, Human Rights and Humanitarian Affairs, and in charge of Arctic Affairs, Kazuko Shiraishi gave the opening remarks. It was followed by a video message from Prime Minister Shinzo Abe, stating "a society where women shine is a society where you shine."
Suzan Markham, Senior Coordinator for Gender Equality and Women's Empowerment of USAID shared research revealing that if female employment rates were to match male employment rates, overall GDP would rise by 3%.  The Ambassador of India to Japan Deepa Gopalan emphasized the role of education to ensure opportunities for women.  Jun Kawakami, president and CEO of GE Healthcare Japan Corporation, shared his personal leadership journey, grappling with the challenges of implementing strategies to increase female managers within the company.
Speakers included Kaori Sasaki, Founder and CEO for ewoman, Inc. and UNICUL International, Inc.; Yuri Okina, Vice Chairman of the Institute and Counselor at The Japan Research Institute, Ltd.; and Maria Morris, Executive Vice President, Global Employee Benefits, MetLife Inc.  Men's role in supporting women were discussed by Jun Kawakami; Masatsugu Shimono, GM, Global Technology Services, IBM Japan Ltd.; Akira Ito, Director, Statutory Executive Officer and Executive Vice President, Compliance, Legal, MetLife Japan.
"I define "game-changer" as a thought leader who represents marginalized people," explained alumnus Yuta Kondo.  He enthusiastically shared the perspectives of men via social media.
TOMODACHI alumni participated actively in the Q&A sessions, identifing strategies and solutions for success in the Japanese corporate world.  Sachiho Tani, a sophomore at Kobe City University of Foreign Studies, sought advice on her struggles with peers who summarily dismiss and label her as a "femistist" – an issue many young advocates face.  Panelists introduced a leadership tip: the first follower theory that leads to building a movement.
"I will change the conversation from 'men and women' to 'diversity' because it's not just women's issue," declared an alumna. 
After the symposium, as with all TOMODACHI Alumni Leadership activities, alumni reflected upon the event, identified follow up activities to potential or existing ideas, and became each other's allies over dinner.  
The TOMODACHI Alumni Leadership Program sponsored by The Prudential Foundation, offers alumni exclusive opportunities to develop their leadership, grow personally and professionally, and enhance US-Japan relations.  To learn more about alumni activities or to share your stories, email us at alumni@usjapancouncil.org