Drucker For Future Japanese Leaders (DFJL)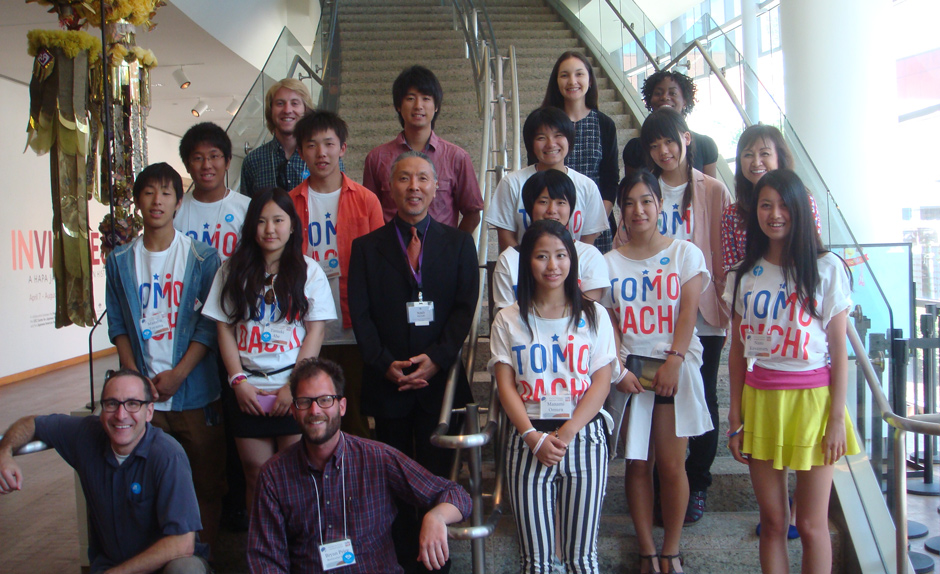 For the Drucker For Future Japanese Leaders (DFJL) Program, ten outstanding high school students who are TOMODACHI alumni are selected to participate in a two-week program at Claremont Colleges, located in the suburbs of Los Angeles, California. The students participate in the Drucker For Future Japanese Leaders program which was founded by Peter F. Drucker and learn Drucker-based management skills which are used to design and implement community service projects. In addition, the students developed individual self-management plans that help them pursue their academic and personal goals. This two-week program is a part of a longer program offering weekly sessions for the students.
For more information on the Drucker for Future Leaders Program,

click here

To read the Drucker Institute announcement of this program, click here
TOMODACHI Alumni Participate on the Drucker for Future Japanese Leaders (DFJL) Program 2014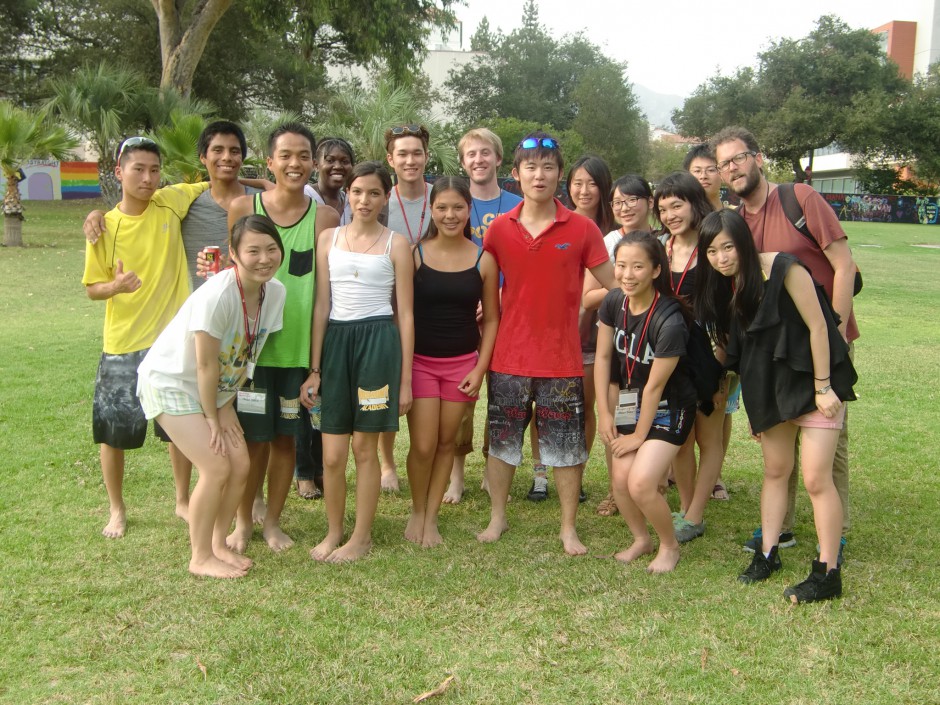 From July 26 – August 3, 2014, ten TOMODACHI alumni traveled to Claremont, California to participate in the TOMODACHI Drucker for Future Japan Leaders program. Through their study of Peter Drucker's "Five Most Important Questions," students learned how to identity opportunities for impact in their local communities as well as in their long term academic, personal and professional ambitions. In addition to their leadership and personal management training sessions, participants had opportunities to meet and spend time with local American students doing different activities, including a joint talent show performance. The group also had the chance to see sites in Los Angeles, including a tour of the Japanese-American National Museum and visit to City Year Los Angeles, an education focused, nonprofit organization where college graduates give a year of full-time service to keep students in school and on track to graduation. The week-long program concluded with a BBQ Dinner and a graduation ceremony. 
Take a look at a 3 minute informational video about the program: 
Drucker for Future Japanese Leaders from GPI US on Vimeo.
TOMODACHI Alumni Participate on the Drucker for Future Japanese Leaders (DFJL) Program 2013
Over the course of one week in late July and early August 2013, ten TOMODACHI alumni went to Claremont, California, for the Drucker for Future Japanese Leaders (DFJL) program.  In the mornings they attended class and in the afternoons they participated in a variety of activities.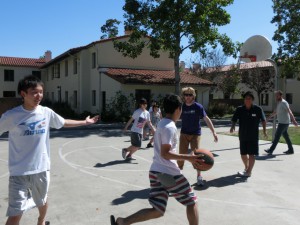 Presented by the Drucker Institute at Claremont Graduate University, where Peter Drucker taught for over 30 years, DFJL is a unique, one-week Introduction to Management program that empowers Japanese high school students to be more effective in their own pursuits and to bring about positive change in their communities. Whereas traditional schooling is focused on knowledge acquisition, DFJL trains students to put that knowledge into action to achieve results.
Outside of class, the TOMODACHI students participated in several activities, including meeting with admissions officers of the Claremont Colleges, speaking with American college students as part of an entrepreneurship panel, and watching a movie on the College Quad. They also spent two afternoons with American high school students, with whom they collaborated to solve a team-based "geocaching" scavenger hunt using GPS devices and organized an impressive talent show.  Read More>>
Program Funding

This program is funded by TOMODACHI's Fund for Exchanges through generous contributions from Toyota Motor Corporation, Mitsubishi Corporation, and Hitachi, Ltd.