TOMODACHI Regional Framework Events in 2023
D.C. Alumni Champion Environmental Action on Earth Day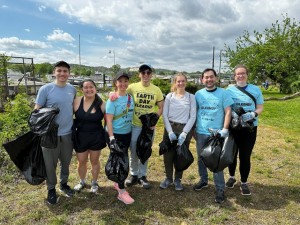 On April 22nd, 2023, Earth Day took on a special significance for seven TOMODACHI program alumni. Embracing their commitment to community service and environmental stewardship, these dynamic individuals rallied together for a clean-up initiative on the banks of the Potomac River.
Spearheaded by Kekoa Erber, the Regional Representative for Washington D.C., the event drew a mix of new faces and returning members. Their collective effort to beautify the river resulted in filled trash bags and, more importantly, an enhanced sense of camaraderie.
The day concluded with a casual get-together, allowing the alumni to deepen their bonds while reflecting on their shared commitment to the environment. This experience not only highlighted the enduring values of the TOMODACHI program but also demonstrated how small actions can make a significant impact on our planet.
Okinawa Hosts TOMODACHI Alumni for Engaging Reunion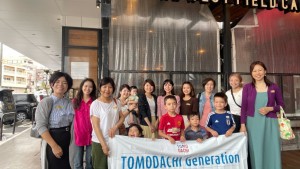 On April 29th, the city of Urasoe in Okinawa transformed into a lively hub for TOMODACHI alumni. Haruna Aka, the Regional Representative for the Okinawa Region, orchestrated an engaging gathering that brought together 15 participants, including alumni from the TOMODACHI MetLife Women's Leadership Program and the TOMODACHI Sumitomo Corporation Scholarship Program.
The event kicked off with a warm welcome from Aya Toyama, Public Affairs Assistant at the U.S. Consulate General in Naha. Amidst an ambiance of camaraderie and conversation, alumni exchanged stories, updates, and ideas on a wide range of topics.
Haruna, reflecting on the event's success, saying, "My goal was to create a relaxed setting where TOMODACHI alumni could engage in open conversation, discussing everything from personal updates to future career prospects." Her efforts indeed paid off, as the gathering not only exceeded its scheduled duration but also fostered a sense of community and shared aspirations among the attendees.
Hokkaido Alumni Nurture Connections with Lively Luncheon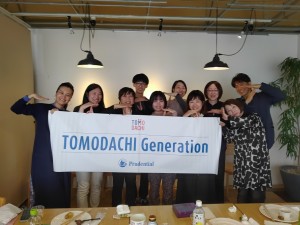 On May 6th 2023, Yumiko Miura, the Regional Representative of Hokkaido Region, organized a luncheon meetup event for TOMODACHI alumni with special guests Hon. Toko Serita, Statewide Coordinating Judge for Problem Solving Courts (NY) and Yasuko Terashita, Public Engagement Coordinator at the Consulate General of the United States in Sapporo. 
"I was so happy to listen to the stories from professionals that I wouldn't normally hear," said Momoko Tsukada, an alumna of the TOMODACHI Toshizo Watanabe Leadership Program and a current high school student. 
The event was also a family affair. Noriko Nagahori, an alumna of the TOMODACHI MetLife Women's Leadership Program, was joined by her high school-aged son. "I appreciate that he could join the event and gain inspiration from various professionals," she said.
The luncheon also served as a welcome social event for Chieri Hayakawa, an alumna of the TOMODACHI-Mitsui & Co. Leadership Program. On maternity leave after recently giving birth, she said, "I was looking forward to this social event to reconnect with you all."
Additional attendees included Takanori Nagatomo, a USJC member based in Sapporo, and Aya Hashimoto, Director of Programs for the TOMODACHI Initiative. Their presence provided alumni with a deeper understanding of the USJC and TOMODACHI.
Perhaps one of the most touching moments of the event was the attendance of Hon. Toko Serita's mother, whose presence proved to be an inspiration for all attendees.