New England Region Celebrates the New Year at the Consulate-General of Japan in Boston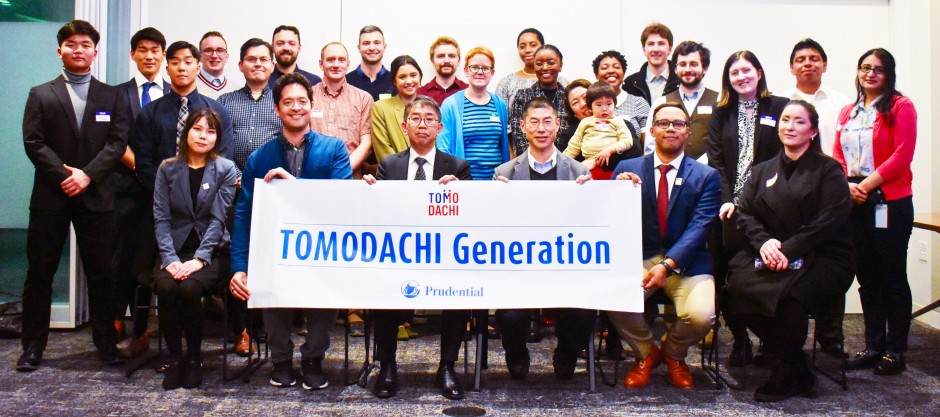 January 31st was the first regional gathering for TOMODACHI Alumni in the new year, and was organized by Felix Garcia, Regional Representative of the New England Region. He brought together 13 TOMODACHI alumni from eight programs and eight cities, and deepened relationships with members of the U.S.-Japan Council in the region as four members attended, including Yuga Cohler, Chair of the Emerging Leaders Program Steering Committee, who encouraged TOMODACHI alumni and U.S.-Japan Council New England Region to collaborate in the future to bolster the region together through his remarks.
Danielle Cochran attended a high-profile TOMODACHI Alumni Event held at the Consulate General of Japan in Boston. As an alumna of the TOMODACHI KAKEHASHI Inouye Scholars Program in 2014, she fondly reminisced about her visit to Japan and shared with others at the event how it was such a life-changing opportunity and that she still keeps up her Japanese with an aspiration to work in relation to Japan in the near future. 
The event was honored by the attendance of Consul General Kotaro Suzuki, who warmly welcomed the TOMODACHI alumni community with remarks encouraging alumni to keep connected with each other and strive to be better leaders of Japan and the United States. 
As this event was the first alumni gathering for some attendees, the event kicked off with a speed networking session where participants got to know each other in a given amount of time. Participants from eight different TOMODACHI programs actively shared their experiences and current affiliations to learn about each other. Participants also enjoyed the raffle to win TOMODACHI goods and free-style networking. 


After the event, Danielle Cochran – along with other alumni who attended – shared her willingness to support TOMODACHI in any way she can for future events and hopes that many alumni in the New England region can be connected again. 
This event was a part of the TOMODACHI Alumni Regional Framework and is made possible with the generous support of Prudential.