Q&A with TOMODACHI Program Participants and TOMODACHI Alumni: Rimpei Takahashi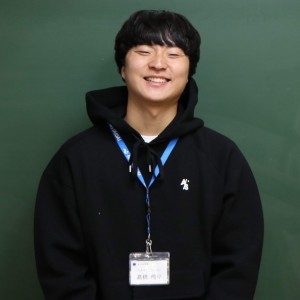 Rimpei Takahashi is an alumnus of the 2015 TOMODACHI St. Louis-Ishinomaki Grassroots Exchange Program. The program opened up his eyes to new opportunities and he actively engaged in various TOMODACHI alumni programs through the years. He currently works at NPO Machitoko, an educational nonprofit supporting youth in the Tohoku region based out of Onagawa, Miyagi Prefecture. Rimpei graduated from Nippon Sport Science University with a Bachelor's degree in Physical Educationand a Teacher's License.
The below speech was made at the 2002 U.S.-Japan Council's Annual Conference in Tokyo on October 28.
Hello everyone. My name is Rimpei Takahashi and I am honored to be standing/sitting here before you representing TOMODACHI Alumni. My first connection to TOMODACHI was the 2015 TOMODACHI St. Louis-Ishinomaki Grassroots Exchange Program. At the time, I was a high school student, and the experience of studying in the U.S. had a big impact on me. Now I am running an educational project in Onagawa, Miyagi Prefecture focusing on community building for the next generation. First of all, I would like to pay tribute to Irene Hirano Inouye, who as everyone knows had a huge impact on US-Japan relations, but she also had an impact on a young high school student. I first met Irene-san at the TOMODACHI Global Leadership Academy in 2016, a leadership program focused on Tohoku youth. I clearly remember the day. It was at Haneda Airport. We had just finished giving our group presentations. Irene-san came up to me to commend me for my speech, and what she said stayed with me: "You are the future leaders of Tohoku and of Japan. You are the future." Even as a high school student then, I remember her words had weight. It didn't sink in right away, but the feeling remained with me.
Later that night, as I went back to Ishinomaki and started thinking about tomorrow and how much homework I had, I also started thinking about what I wasvgoing to do with my life. That's when Irene-san's words came back down to me: "You are the leaders of Tohoku." And I understood. I felt a sense of responsibility and determination as a TOMODACHI alumni. Even though I was only a high school student with little power then, I decided that I would follow these words and that it would be my future. From there, I participated in many TOMODACHI programs. I learned about disaster response, what it means to be a global leader, and continued to question what we can do for the future of Tohoku and Japan. Each time I was able to update my thinking and realize that I was growing as a person.
The TOMODACHI Initiative connected me with many friends. They are active in Tohoku and other parts of Japan, and a constant source of inspiration. It is the TOMODACHI Generation that makes me think "Somewhere out there, there is another TOMODACHI working hard, so I must work hard too." I am convinced that this is the power of TOMODACHI. I promise that I will continue to lead Tohoku and Japan through Education. Onagawa Town, where I live now, has recovered from the damage caused by the earthquake, but there are still very few children who go on to universities. Children from the countryside are becoming adults without knowing the vastness of the world. I want them to know and experience other communities around the world and feel that their own town is wonderful. That is why I want to develop a great educational environment for the children of Onagawa.
The TOMODACHI Initiative has opened me up to the opportunities in the world, and I want to pass that on to the next generation. I am able to think this way because of the TOMODACHI Initiative, USJC, and Irene-san. When I heard the news of her passing two years ago, I felt as if I had lost one of my most important driving forces. Her words remain with me and live on inside the TOMODACHI Generation around the world.
Thank you TOMODACHI. Thank you Irene-san.