Virtual TOMODACHI MetLife Women's Leadership Program Launched
The first session of the eighth annual TOMODACHI MetLife Women's Leadership Program (TMWLP), was conducted virtually this month across Osaka, Tokyo, Fukuoka, Naha, and Sapporo, marking the start of a 10-month journey. The program kicked off in Osaka on September 10, 2021. Tokyo and Fukuoka followed suit, kicking off on September 16, 2021, and September 17, 2021, respectively. The programs for Naha and Sapporo commenced on September 24, 2021.
50 female university students and 50 female mentors were pleased with the first session titled Making the Most of your Match: How to Build a Mentoring Relationship. The session started with inspiring videos from Suzanne Basalla, President and CEO of U.S.-Japan Council, Sachiko Izumi, Statutory Executive Officer and Senior Vice President Chief Risk Officer of Metlife Insurance K.K., and opening remarks by U.S. Consulate General Public Affairs Officers from each respective city. The interactive sessions were facilitated by Janelle Sasaki, Director of Brand, Marketing, and Communications and Global Women Athletes Business Network Leader of EY.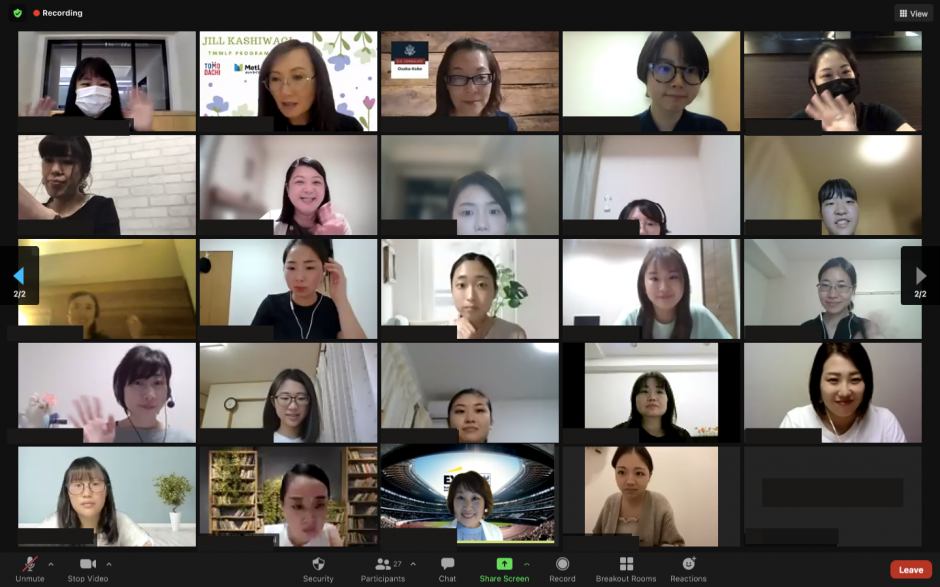 The TOMODACHI MetLife Women's Leadership Program, which is generously supported by MetLife, works to help women develop five core competencies: self-awareness, collaboration, pay it forward, global perspective, and resiliency. Those who complete the program will come away with strong leadership skills, confidence, and a strong female support network.
Participants will attend five sessions; each session will allow the women to develop one of the core skillsets outlined above. Mentees will have the opportunity to travel virtually to the U.S. in March 2022 to connect with U.S. leaders and practice their newfound skills on a collaborative team project. The program ends with the Annual Conference in May 2022.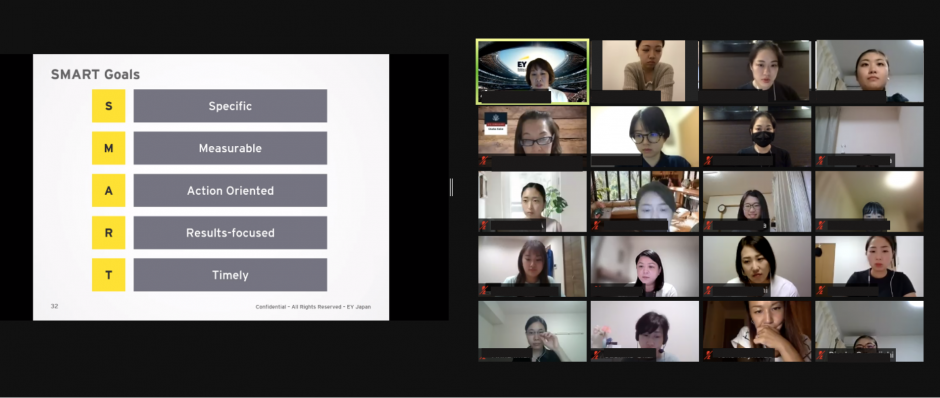 The first session was an opportunity to lay the foundation for the relationship between mentee and mentor. During the various breakout sessions, mentors and mentees shared their expectations and SMART goals, learned a new framework for mentorship, and more. These skills are critical to the development of a mutually beneficial mentee/mentor relationship over the next 10 months. As one mentee stated, "Having mentors and building a network are the keys to life." We are looking forward to watching all of the mentees and mentors achieve their goals and develop their confidence and new skill sets during the program.