Alumni of the TOMODACHI J&J Disaster Nursing Training Program Meet Online with Nurses in the United States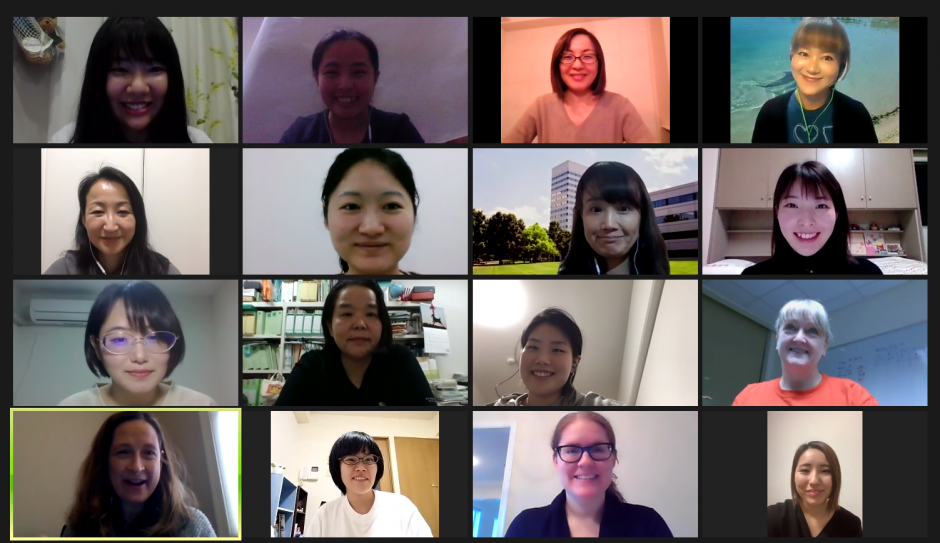 On November 18, 2020, 16 people, including program alumni, joined the TOMODACHI J&J Disaster Nursing Training Program Online Session. The event was also joined by three nurses from the Children's National Health System, the implementer of the program's U.S. Study Tour. Participants discussed the medical situation in Japan and the United States during the COVID-19 pandemic.
The three nurses, who joined the event from the United States, explained that the medical field has been unceasingly overwhelmed due to the unprecedented situation COVID-19 has caused, facing challenges such as having to set new rules constantly depending on shifting situations. They shared that this year was a roller-coaster given the presidential election, protests against injustice, and COVID-19, meaning that nurses need to be flexible to work under current conditions.
They also gave advice to the alumni, who work in the medical field, such as "it's important to find joy when you feel isolated," "nurses always help others, but don't forget to take care of yourself," and "by sharing your experiences with others and by listening to their stories, you can find those in similar situations."
At the end of the event, one of the alumni commented, "I learned about emergency nursing through the program, and I think the current [COVID-19] situation is one more emergency after the Great East Japan Earthquake. I would like use this as an opportunity use what I learned from the program."