TOMODACHI Alumni Regional Framework Welcome Event in Okinawa:A Theme of "Who Will Be Your Life Partner?" Sees Discussion on Marriage Issues in Okinawa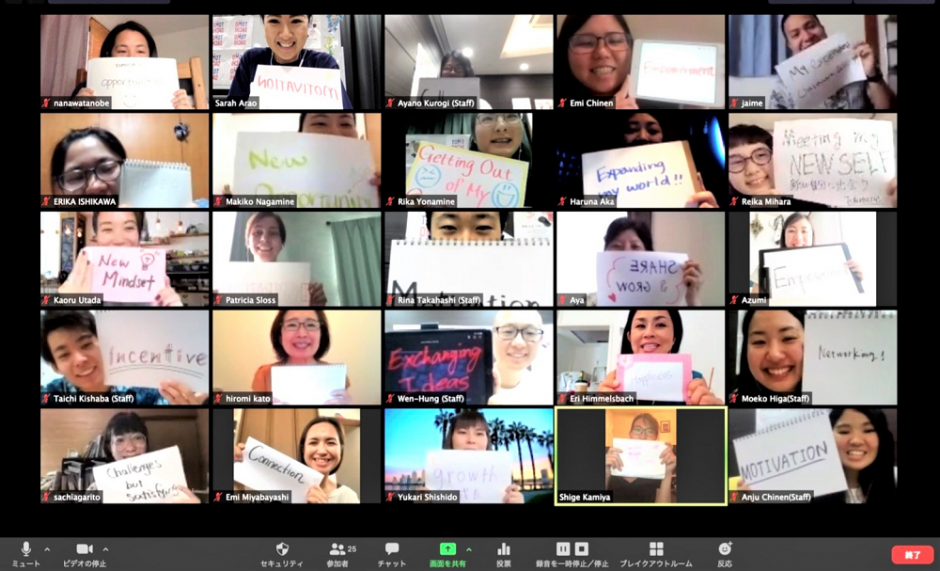 On June 6, 2020, the Okinawa Region held its 2020 TOMODACHI Alumni Regional Framework Welcome Event, gathering 18 participants. Through the diversity of group activities and discussions, the event offered the opportunity to consider marriage in Okinawa and deepen the connections between TOMODACHI Alumni in Okinawa.
With support from Prudential Holdings of Japan, Inc. and the U.S. Consulate in Okinawa, the event was organized by Rika Yonamine, Regional Leader, and Sarah Arao, Regional Mentor. It began with opening remarks by Fumie Hayashi, PR Manager, Prudential Holdings of Japan, and Aya Toyama, Public Affairs Assistant, U.S. Consulate General Naha.
The event was particularly aimed at young participants in their teens and twenties, who have fewer chances to learn about marriage and better the "marriage environment," a regional issue in Okinawa. To start, participants shared their understanding of common views and definitions about marriage, including the diversity of marriage types now. They then moved onto an activity.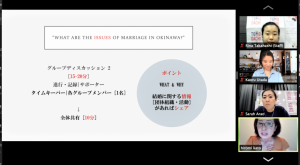 With help from a facilitator, the group discussed joy in life following the theme "What's Your Happiness in Life?" at the beginning of the event. Through the discussion, participants learned there are many sources of happiness in life like family, love, careers, and so on. It was also a good opportunity to break the ice and help participants get to know one another. Next, participants reflected on their personalities and found similarities between the results of their self-analysis and a "16 personalities" test. This helped them exchange their opinions from a variety of perspectives, including participants that were married or unmarried, about marriage types, money, relationships with family, children, lifestyle, and so forth.
In the second half of the event, there was one more group discussion on the topic of "marriage issues in Okinawa." Participants mentioned various issues, like inheritance problems and the high rate of marriage among youth, among other topics. They considered related ideas for the upcoming Theme Event and were able to plan some specific activities.Participants commented, "I learned about the philosophy of marriage," "We had deep discussions in our small groups," and "Inspired by this event, I have started thinking about my future," among other remarks. Moreover, 86% of participants answered they were "extremely satisfied" in the questionnaire after the event.
It was a great kick-off event before the Theme Event in the fall, helping glean what participants hope to learn about marriage, like personal stories of international marriages, financial literacy, sex, the marriage support system in Japan, and more. Closing the event, with the song Owari Hajimari by the Okinawan band Kariyushi 58 playing in the background, participants felt the year's Okinawa regional activities had gotten off to a great start.
The event was held as a part of the TOMODACHI Alumni Regional Framework, the TOMODACHI Generation Alumni Leadership Program supported by Prudential.