Twenty-One Japanese and American Students Develop an Initiative to Address an Ongoing Social Challenge in a Two-Week Seminar in Washington, D.C.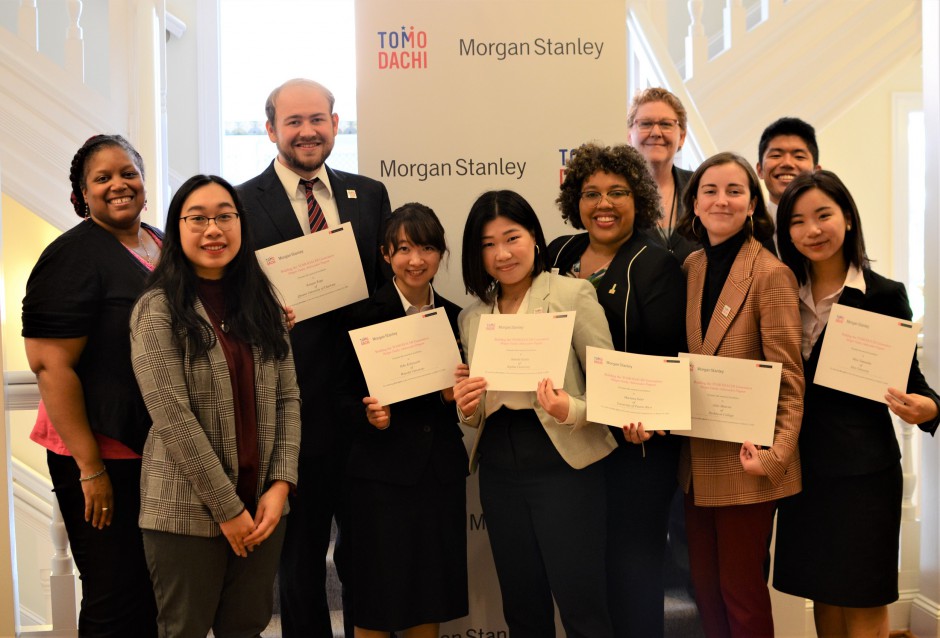 The seventh annual Building the TOMODACHI Generation: Morgan Stanley Ambassadors Program began on February 29, 2020 when 12 students from universities across Japan flew from Tokyo to Washington, D.C.. These students participated in a two-week workshop that focused on developing an in-depth understanding of civil society and cross-sector partnerships, and enhanced their ability to address social issues in the United States and Japan. Nine American participants joined the Japanese students during the program and worked together to create an initiative to resolve an ongoing social challenge in Japan.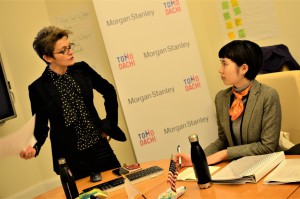 In order for the participants to establish a strong understanding of the concept of civil society and how various organizations operate both within and across their respective sectors, the first week of the program consisted of five days of lectures, panel discussions, site visits, and interactive sessions with experienced professionals from government institutions, distinguished nonprofits, and corporate foundations.  Site visits to institutions across various sectors such as the World Bank, National Public Radio, KABOOM!, and the U.S. House of Representatives provided participants with vivid insight as to what civil society partnerships look like in practice, and not just in theory.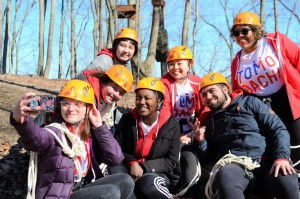 Following the development of their foundational understanding of civil society, the Japanese and U.S. participants split into three teams of seven (four Japanese, three Americans) and implemented their newfound knowledge into reality through a project development competition. Each team was tasked to devise an innovative initiative that would leverage resources across sectors to address an ongoing social challenge within Japanese society. Alongside their project development work in the second week, Japanese participants spent their days enhancing their global skills through workshops on leadership, strengths and values, networking, public speaking, and servant leadership.  When reflecting on her personal experience during the global skills training, Reika Mihara of Sophia University said, "All of the lectures and activities in this program provided me with a lot of new information and opportunities to think about myself and my future career."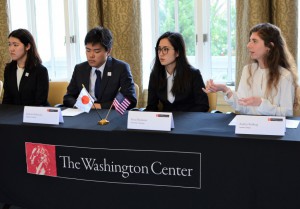 The program concluded on the morning of March 13, when each project team presented their initiative proposals to a panel of judges. After deliberating on the strengths of the various projects, the judges declared the winning project to be Project IMPACT of Team Asteroids, an initiative designed to stem the rising tide of "futoko," or absentee students, in schools throughout Miyagi Prefecture with a skills-development curriculum that aimed to build confidence within at-risk students.
The other projects included Side by Side from Team Mizu, an initiative that would enhance gender equality within the Japanese workforce through training sessions with young professionals, as well as a scoring system that would rate companies on how friendly their policies were towards working mothers. The third project was Let's Talk About Sex from the United Amigos Coalition, a program intended to increase sexual education among Japanese youth through professional development training with public elementary and middle school teachers.
This program is generously funded by Morgan Stanely and was implemented in partnership with The Washington Center.