Building the TOMODACHI Generation: Morgan Stanley Ambassadors Program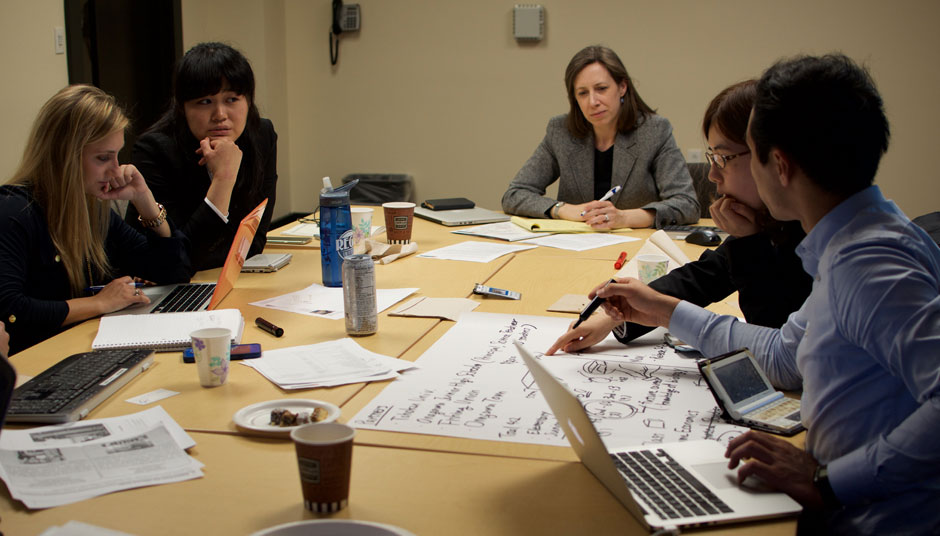 Building the TOMODACHI Generation: Morgan Stanley Ambassadors Program, is an intensive, two-week program designed for Japanese and American students with an interest in leadership training, cross-cultural exchange, and entrepreneurial approaches to addressing social challenges.
For 2016, the program engages 12 Japanese students and 9 U.S. students, and is an outstanding opportunity to:
Understand the concept of civil society, its potential to address social issues, as well as the role and function of civil society in the U.S. and Japan.
Enhance teamwork and collaboration skills by working as part of an international team (U.S. and Japanese) and developing an initiative or project that uses cross-sector partnerships to support the long-term recovery of the Tohoku region and to strengthen civil society.
Strengthen key global skills such as cross-cultural understanding, leadership, social responsibility, innovation, problem-solving, critical thinking, public speaking, communication and networking skills through participation in guided team building exercises, discussions, workshops, a capstone project and other program activities.
The program is implemented in partnership between The Washington Center for Internships and Academic Seminars (TWC), in Washington, D.C. and the U.S.-Japan Research Institute (USJI), and is administered by TWC. The program is funded by Morgan Stanley through the U.S.-Japan Council's TOMODACHI Initiative. Between 2014 and 2016, Morgan Stanley joined the Fund for Exchanges companies (Toyota Motor Corporation, Mitsubishi Corporation, and Hitachi, Ltd.) to support phase one of this program. From 2017, the program is solely funded by Morgan Stanley as a TOMODACHI Strategic Partner.
For the press release on announcing Morgan Stanley becoming a sole sponsor of this program, click here
For more details on this program, click here
For more information on Building the TOMODACHI Generation Programs from 2014-2016, click here
Building the TOMODACHI Generation: Morgan Stanley Ambassadors Program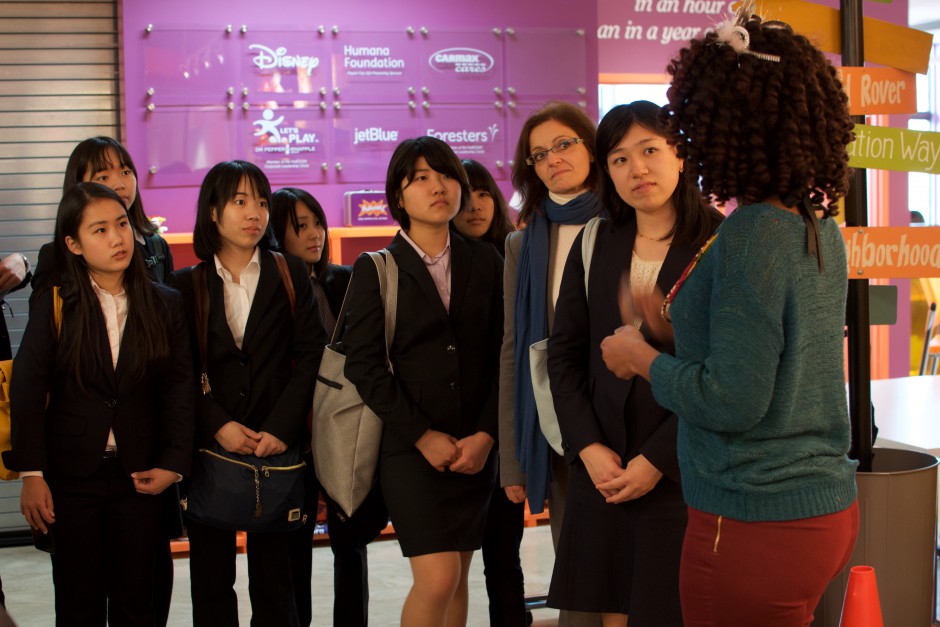 The Building the TOMODACHI Generation: Morgan Stanley Ambassadors Programsuccessfully concluded in early March after two weeks of intense discussions on civil society. Generously funded by Morgan Stanley, this program was implemented in partnership between The Washington Center for Internships and Academic Seminars (TWC) and the U.S.-Japan Research Institute (USJI). The program aims to develop leadership and promote cultural exchange by learning about and developing models of cross-sector partnerships to address social challenges. This year, the program welcomed 21 college students (nine Americans and twelve Japanese), who participated in panel discussions and site visits, while enhancing critical teamwork skills and cross-cultural understanding. Read More>>